Ratings and reviews
Review titled Terrible
★ out of 5
Rated 1 stars out of 5
by Anonymous - Posted on 05 August 2021
I have moved around the UK for over 15 years and this is without a shadow of a doubt the worst GP centre I have attended. This is not based on an isolated incident either. 1. I have witnessed on a number of occasions the receptionists talking in what I consider a very unkind, insensitive tone to a number of patients, which has left me feeling quite shocked and the patients visibly upset. 2. Due to the pandemic and the escalation of the COVID cases in the UK (at the beginning of the British variant), I wasn't able to return to the UK after visiting family abroad as planned to deliver my baby. Despite having had my gp appointments and my 12 week scan the receptionist did not show any initiative to try to help with the matb1, she said that this could only be issued face-to-face. She said this "was the policy" and when I explained my situation in the midst of a global pandemic her response was "why don't you put a claim in your country", when I replied that where I have paid taxes for the last 7+ years has been in the UK she said that "she couldn't disturb the doctor" (because of the policy). In the end she did, after begging her (this was quite humiliating). The gp eventually referred me back to the maternity ward, which referred me back to the gp, so no one helped. Now that I am back in the UK, I was offered to have my matb1 issued after a phone conversation (!). I have not received any maternity compensation for 4 months, as the whole process was stalled. Luckily I can cover my living expenses, but this would not have been the case for others. 3. I received a call from the gp to book an appointment for vaccines for my baby. I said that I will be going abroad to attend a family issue and will book them abroad most likely. I explained that I am unsure of how long I will be abroad for. She asked "more than 90 days?" and I said maybe. Having no idea of the implication, I didn't overthink this answer. The next thing she said was that she was de-registering my entire family because "the policy says to do this if you are more than 90 days away". I tried to explain to her that I don't know for how long I am going, as I need to tend for a family member (which I can do as I am on maternity leave) and if all goes well i should be back well before 90 days. Instead of trying to be understanding she said that I had not said that and that she would have to speak to her manager. Once again I feel confused and distressed. I am still waiting to see what happens. I urge the management of this gp to try to turn this around. All that patients like myself are asking for is staff that offer a kind treatment and make a reasonable effort to be understanding and helpful. There are certain undertones in the comments of the staff that I cannot help but find (disturbingly) unwelcoming.
Visited July 2021
Report review titled Terrible as unsuitable
Sours: https://www.nhs.uk/services/gp-surgery/richmond-medical-centre/X44596/ratings-and-reviews

Welcome to Richmond University Medical Center! We look forward to caring for you.
Learn More
Mammograms Save Lives
Schedule your mammogram at our Breast and Women's Center. Call (212)791-9484.
Learn More
Join our team of healthcare heroes!
Search our online job database.
Learn More
Revolutionizing Orthopedic and Sports Injury Care
Comprehensive care from our orthopedic specialists.
Learn More
Complete Ob/Gyn Services for Women of All Ages
Our team of board certified obstetricians and gynecologists caring for your unique needs in every stage of life.
Learn More
Advanced Weight Loss Surgery Lives Here
Look at the amazing results from some of our recent patients.
Learn More
Emergency Care At A Moment's Notice
Average ED wait time: 5 minutes. One of the lowest in the country.
Learn more
Heart Care From Our Award-Winning Team of Cardiologists
Learn More
Introducing a Faster, Easier Way to get Vaccinated
Download
AWARD-WINNING CARE FROM STATEN ISLAND'S LEADING HOSPITAL: RICHMOND UNIVERSITY MEDICAL CENTER

Richmond University Medical Center (RUMC) is an award-winning 470+ bed healthcare facility and teaching institution serving borough residents as a leader in the areas of acute, medical and surgical care, including emergency care, surgery, minimally invasive laparoscopic and robotic surgery, gastroenterology, cardiology, pediatrics, podiatry, endocrinology, urology, oncology, orthopedics, neonatal intensive care and maternal health.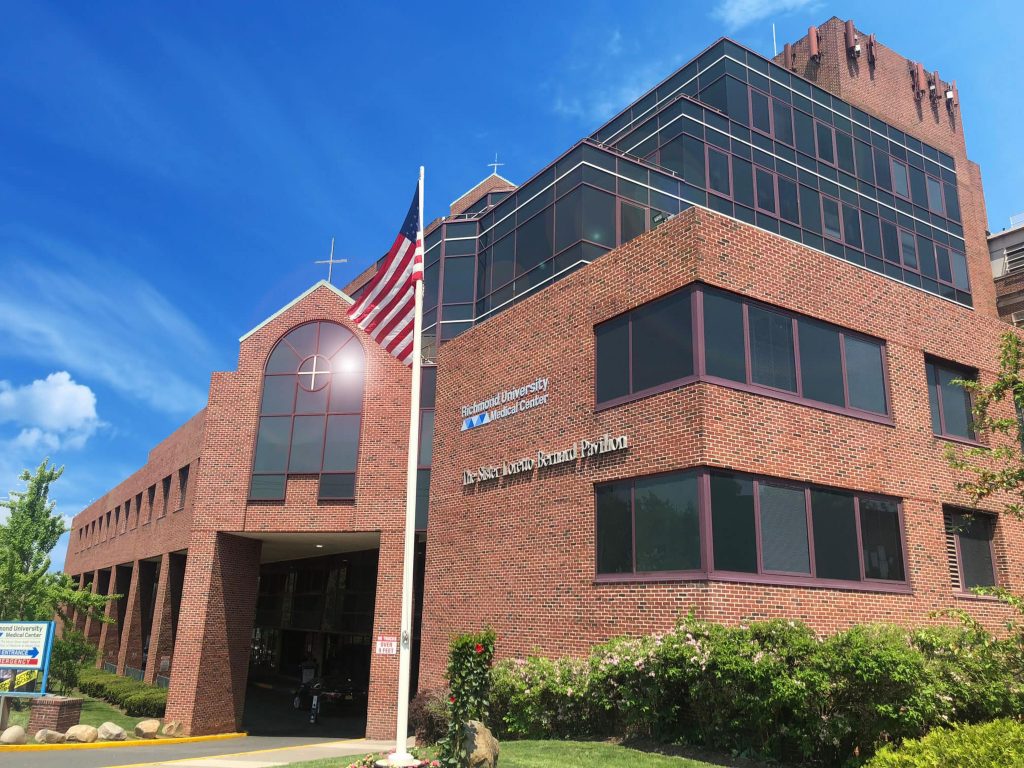 PATIENT STORIES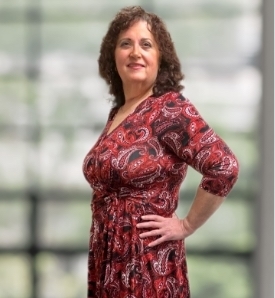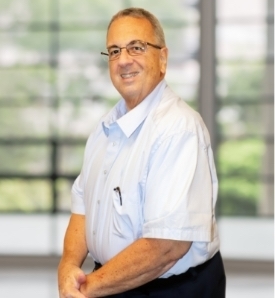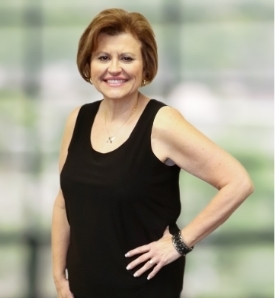 Advanced weight loss
surgery lives here.
Richmond University Medical Center is your source for effective, life-changing weight loss surgery. Gastric bypass, sleeve gastrectomy, and the latest endoscopic procedures are available as is a support group to help you on your weight loss journey. Our board certified, experienced team is changing lives for the better…let us change yours.
Sours: https://www.rumcsi.org/
STATEMENT FROM LINCOLN CCG
People visiting all healthcare settings in Lincolnshire should continue to follow additional COVID-19 safety measures after Monday 19 July.
The county's health organisations, including services in hospitals, GP practices, mental health and in the community, have confirmed there will be no change to measures already in place when other national restrictions are lifted next week.
This means staff, patients and visitors should continue to wear face masks unless medically exempt, socially distance, wash hands before entering and leaving premises where possible and use hand sanitiser provided in each area.
Karen Dunderdale, Director of Infection Prevention and Control and Director of Nursing at United Lincolnshire Hospitals NHS Trust, said: "It is important to remember that while restrictions nationally may be easing further, we are still managing an ongoing global pandemic. Lincolnshire's NHS staff continue to care for some of the most vulnerable people in our communities and we must take necessary precautions to protect them and provide others with the confidence that they can continue to access services safely.
"While we continually review the measures in place, we ask people to be respectful in supporting us to uphold these important safety measures."
Patients and visitors are reminded:
Not to attend any healthcare setting if you have COVID-19 symptoms. Please isolate and access a COVID-19 test as soon as possible.
Wear face masks at all times within all healthcare settings unless medically exempt to do so.
Socially distance within healthcare premises.
Wash your hands when entering and leaving settings, and also use hand sanitiser in each ward, department or area.
Visiting for relatives and friends in inpatient settings remains available by appointment only. Please visit the relevant organisation's website or contact the ward for more detailed local arrangements.
NHS111 remains available 24 hours a day over the phone, online at nhs.uk and via the mobile app to provide advice and support if you need help quickly but it isn't an emergency before making a journey to healthcare services in person. NHS111 can also provide access telephone and video consultations with local, experienced clinicians.
Sours: https://www.richmondmedicalcentre.org.uk/
列治文醫院婦產科中心介紹. 第一個短片 (總共五段)Mandarin Version國語版.
The Practice
Our Health Mission
Richmond Medical Clinic is a Family Health Organization committed to providing evidence based, quality health services and programs. We strive to positively impact the health and wellness of our patients in Richmond and the surrounding communities.
Clinic Policies
Hours of Operation
Monday 9:00 am to 4:00 pm
Tuesday 9:00 am to 4:00 pm
Wednesday 9:00 am to 4:00 pm
Thursday 9:00 am to 4:00 pm
Friday 9:00 am to 4:00 pm
Phones are closed M-F from 11:30-1:00pm
Saturday 8:00 am to 10:30 am (phone only)
Sunday Closed
UPCOMING CLINIC CLOSURES
Friday October 1st, 2021 - Phones will be closed as of 3:00pm
Looking for a Doctor?
After Hours Clinic
Please visit this link for our new After Hours Policy
After Hours
Lifelabs Hours
AVAILABLE FOR RICHMOND MEDICAL PATIENTS ONLY
PLEASE CALL OUR OFFICE TO BOOK A LIFELABS APPOINTMENT
Monday - CLOSED
Tuesday - 7:30am -Noon
Wednesday- 7:30am -Noon
Thursday - 7:30am - Noon
Friday - 7:30am - Noon
Hours Updated April 2021
Sours: https://richmondmedicalclinic.ca/
Centre richmond medical
.
Laser Medical Clinic
.
Now discussing:
.
720
721
722
723
724