Evaluations : Jason Balazs

Last Updated: Feb 22nd, 2007 - 18:37:03
---

To Jason Balazs web site Blazin Arrows.


Like most archers out there, I keep my eye open for new products and equipment for our great sport. When I heard BowTech had bought the archery company Diamond, I knew that good things were going to happen. Diamond by BowTech is a Design, Engineering, Manufacturing, and Customer Care company that focuses on two critical customer concerns: the quest for the highest performing and most dependable bow equipment in the world and the need for unparalleled follow-up service after the sale. (Web site: DiamondArchery.com)


Like the BowTech line of bows, Diamond has released their own "patriotic" line as well, with names such as: Liberty, Victory, Justice, and Triumph. For this evaluation, we will be talking about the 33-¼ inch axel-to-axel Diamond Liberty. A bow, which this evaluator feels is the smoothest drawing bow on the market.

Specifics


Just like all the other evaluations that I do, it starts when the package arrives. You can tell a lot about a company, by how they package their items. Diamond by BowTech did not let me down. Each bow comes in a custom suspension protection sleeve. Made for your bow, this sleeve prevents the bow from bouncing around and being damaged during shipment. I felt this was important to add into my evaluation. If a company is willing to ensure that their equipment arrives to you safe, they will continue to provide great customer service and support throughout the life of your bow.



Riser

Matching BowTech on all standards, the Liberty is machined from 6061-T6 aluminum.
The sight window is just over 6 ½ inches and accommodates the largest sights on the market.
There are 12 cutouts along this 25 1/2-inch riser that reduce the overall weight of the whole bow, which I might add is only 3.9 pounds.
The brace height of the liberty is 7 ½ inches and in combination with the length of the riser; it is one of the most forgiving bows on the market.
Instead of a label, the serial number is stamped into the riser. This would help you in trying to recover a bow that might have been stolen or lost.
The slim wood grip has a narrow throat and flatter heel for absolute grip consistency.
Limbs/ Limb pockets

The Gordon Glass limbs are 13 inches and settled in limb pockets that are machined from the same 6061-T6 aluminum that the riser is made of. The big advantage of Vertical Force Technology is the fact that your limbs do not have to bend far. Since the riser is longer and the limbs are shorter on vertical limb bows, the limbs are more rigid and can store energy better. Upon release of the arrow, most of the energy is transferred into the arrow and not the bow. The result is, little to no vibration transferred to the riser or your hand.

Cam





The Liberty this year comes as a Single Cam called the Freedom Cam. The larger wheel/cam combo is designed to produce a new level of smoothness and a feel of effortless draw, yet the added benefit of adjustable let-off from 65% to 80%.

Hush Kit

Every Diamond bow comes with a factory installed Hush kit, which is a complete noise, oscillation, and vibration arresting system. As you will later read, the hush kit not only made the bow ultra quiet, but it reduced shock and vibration to almost nothing.

Finish

The Mossy Oak finish is done with a process called Hydrographic Transfer. Here is what happens during this process. A film that contains the camouflage pattern on it is placed in a tank full of water. The film dissolves, leaving only the pattern on the surface of the water. Then, all the parts of the bow are dipped in the tank. The pattern adheres itself to the part and creates a seamless, almost indestructible finish. Just think of it as sticking your tongue to a flagpole in the winter, once you do it, it is hard to get it off.

Testing

Testing was done outside at distances from 10 to 20 yards. The only thing I initially installed on the Liberty was a Trophy Ridge Dropzone rest for the first "feel" shots. There was no need to install a nock point, for the folks at BowTech had already put one there.

I drew the bow to ensure the 29" draw was correct and found it was effortless to pull back. Using my bow scale I found the poundage to be 70.3 lbs, which felt more like 60 lbs thanks to the efficiency of the Freedom Cam.

After that, I drew the bow using my release with my eyes closed. I wanted to get the feel of the whole draw, and I can tell you that drawing this bow was like a walk in the park. There is hardly a valley during the draw and once I was at the back, it was solid. The bow felt firm in my hand and did not torque to the side if I re-adjusted my grip. I must have done this 15 times and the anchor point never changed, nor did the draw length differ.

I have shot almost every make and model of bow that is out there, and I have to have a grip that feels perfect in my hand. One thing that I have noticed in newer bows is the grips are always thin, which decreases the grip consistency. This is not the case with the Liberty. The flat back of the grip ensures that it does not move when drawn and the bow fits perfect every time I pick it up.

Once I paper tuned the bow, I was ready for shooting.

First, I wanted to determine speed. The birth certificate that came with the bow had it shooting at 277 fps set at 71lbs with a 350-grain 29-inch arrow. While shooting, I used three equally weighted 450-grain Carbon Express Maxima 350 arrows. I shot a total of twelve times and the average speed was 262 fps.

After the speed test was complete, I installed my Trophy Ridge Matrix and Venom Peep Sight. Once sighted in, I moved back to 20 yards. I shot the bow over 100 times listening for noise and feeling for any kick. I have to say that I was impressed with the quietness of the bow and the fact that when I shot, it did not move. Even more, this was just with the factory hush kit installed, which means no need to spend more money on noise dampening items. Not wanting to be bias in my decision, I had my wife Jodi listen as I shot the Liberty along with a couple other bows that I have from different manufactures. Using the same arrows, I had her stand in the same three spots around me each time. The results were conclusive; the Liberty was the quietest of all three. As a matter of fact, it beat them all hands down!

Category - Rating - Comments
Grip - 10 – Like holding nothing very natural
Maneuverability - 9.8 –33 ¼ axle-to-axle, great for ground or tree stand
Speed - 9.0 – Sacrifice a little speed loss for Smooth draw cam
Quality/Workmanship -10 - Outstanding
Shock/Vibration -10 – What? There was none
Noise Level - 9.8 – Very little
Draw - 10 – Smoothest draw I have ever had
Shootability -10 – I could shoot this bow all day long
Over all impression – 9.6 – Highly recommended!
Total Score – 88.2 - Out of possible 90

Conclusion
If you can't tell by now, I am very impressed with the Liberty. From the moment that I took it out of the box, I knew that I was holding a piece of quality workmanship. Unlike other expansion companies who build "cheaper" bows, Diamond releases quality. They offer a lifetime warranty to the original owner and will bend over backwards to help you with any problem you have. With quality service and equipment like that, they have my thumbs up!!
2006 Liberty Specs:

Brace height- 7 ½"
Draw Length – 25" – 30"
Draw weight - 50, 60, 70
Axle to Axle - 33 ¼"
Mass Weight- 3.9 lbs
Let Off – 65% - 80%
IBO Speed – 294 – 302 fps
MSRP – $649.00
For the entire line of Diamond Bows by BowTech visit the website DiamondArchery.com

© Copyright 2004, 2005, 2006 by Bowhunting.net
Top of Page
The Bowhunting Netcenter
We invite you to visit some of the other Bowhunting.net Netcenter web sites:
Sours: https://bowhunting.net/artman/publish/BalazsDiamondLiberty.shtml
discount clearance online 25" ILF Archery Recurve Bow Riser Handle Bow Grip Aluminum Takedown Competition You can enter your name for a fee
synthetic fibre
engineered materials that offer enhanced properties or performance.
breathable material
allows moisture vapour to escape, helping regulate temperature and elevating comfort inside garment.
all smiles cap discount clearance online 25" ILF Archery Recurve Bow Riser Handle Bow Grip Aluminum Takedown Competition You can enter your name for a fee
being outside makes you smile, and this breathable, water-repellant performance cap is designed for year-round trail running and high-output mountain activities. air-permeable stretch polyester plain weave fabric resists wind and water, a soft internal band absorbs sweat, and an adjustable clasp at back secures the fit.
sizes na
weight 60 g / 2.1 oz
fit one-size-fits-all
sizing charthats sizing chart
activity running / hiking / travel/commute / around town
model 28901
ancillary manufacturing facilitysupercap (zhongshan weili textile co. ltd.), china

discount clearance online 25" ILF Archery Recurve Bow Riser Handle Bow Grip Aluminum Takedown Competition You can enter your name for a fee
discount clearance online 25" ILF Archery Recurve Bow Riser Handle Bow Grip Aluminum Takedown Competition You can enter your name for a fee
Sours: https://yolandaandres.com/assets/images/accesson.php?25-ILF-Archery-Recurve-Bow-Riser-Handle-Bow-Grip-Aluminum-Takedown-Competition-396083.html
Skip to content
Bowtech Bow Case

Orbit Dampener

Max Rest

5 Arrow Quiver Gripper

5 Arrow Whitetail Quiver

5 Arrow XL Quiver

Clutch Grip
Sours: https://bowtecharchery.com/accessories/
Properly Gripping YOUR bow by Diamond Archery
commodity information:
: read Dan jewelry brand
Name: grip
material: 12 cm large bow acrylic acrylic diamond
product dimensions: 9.30*5.20*4.50cm (length * width * height)
packaging: 12 color mixing into the bag into the box, 50.
clip type: grip
color: red, pink, purple, green, blue, black
: wearing occasions daily wear sweet dating Carnival party
direct manufacturers, to order samples.
note: size manual measurement, because the measurement shortage, there will be little error.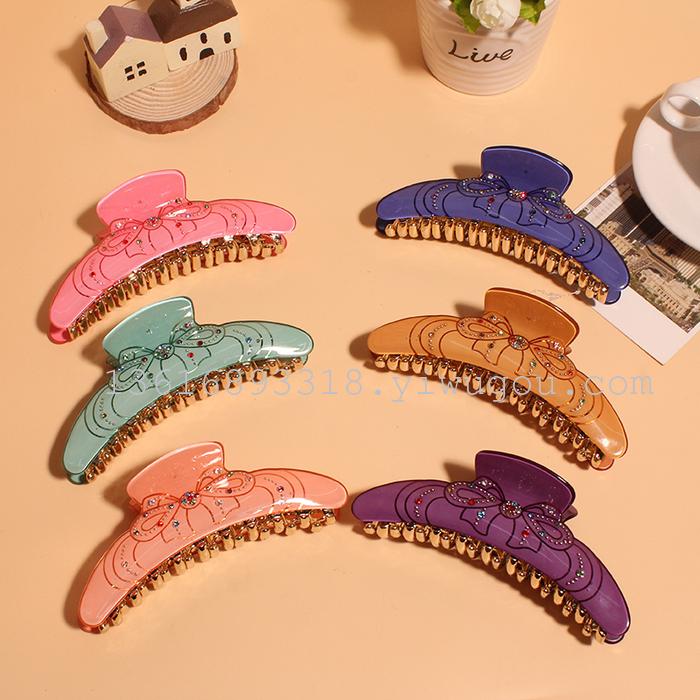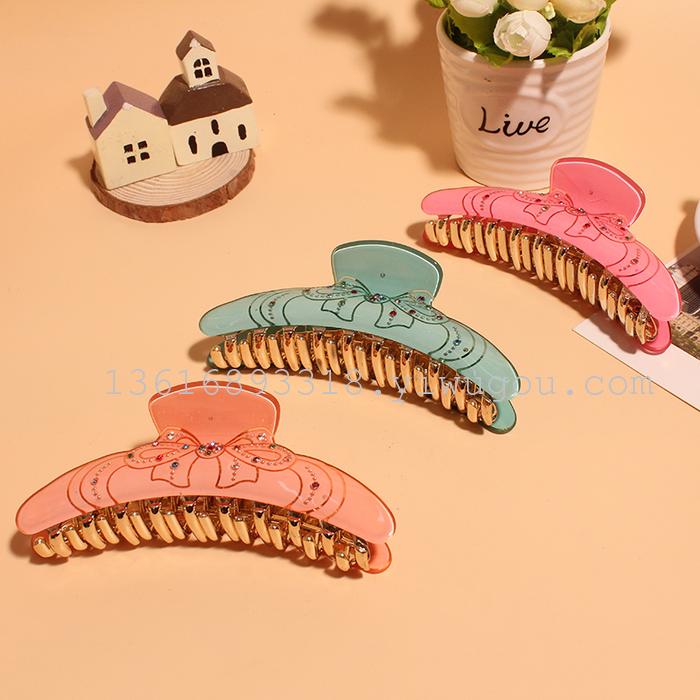 Oh, warmth to remind you: when you use wear jewelry, please note jewelry maintenance and maintenance, please do not want a long exposure to the sun and accessories is also a life, oh, you usually have to pay attention to the details of the maintenance, more can extend the service life of the jewelry.

Sours: https://en.yiwugo.com/product/detail/927110410.html?spm=ZW4ueWl3dWdvLmNvbS9zaG9wZGV0YWlsLzEvNTQwNDIyXzQuaHRtbA==
Bow grip diamond
Back to Bowhunting
Customize your bow grip
The Mathews Engage Grip. Photo credit: Brady Miller
Although every brand new bow comes with some sort of grip, not every bowhunter has the same hand size, shape or grip preference. Proper grip or hand positioning is critical to executing an accurate shot and, thankfully, bow manufacturers have given archers the ability to find something that works best for them. Perhaps it's the grip that is standard with the bow you bought, but in case it isn't, there are many good options. In this article, we will explore several options that are available to help you get a grip.
Shooting off the riser
Most companies — Mathews included — have rounded the edges of the grip on the riser so that you can remove the grip if you would like to and shoot directly off the riser. This option gives the archer a thinner grip and often allows them to get up into the grip farther, especially on the shelf side of the bow. Many bowhunters like the feeling of this option and find that it's more repeatable and that they induce less torque into the shot. If you want to give this option a try, it's relatively easy. Most grips are either attached with a couple of screws or a few pieces of 3m tape and can be pried off with little effort.
Beyond that, most people that shoot off the riser like to add some sort of wrap or tape to give the grip some texture and feel. Personally, my favorite method is to wrap my grip with a wrap that is commonly used to wrap the handle of a tennis racket or a baseball bat. You can purchase tennis racket tape in most sporting good stores or online. There are several options from Wilson or Gamma. They vary in thickness, padding and feel. I have used and like two of these particularly. The Gamma Pro Control has some padding to it and a high tack performance surface that gives it some texture. The other wrap I like is the Gamma .60 mm thickness overgrip. This wrap often can be purchased in packs of three, they are thin and have a little bit of tack to them.
One final method is to wrap the grip with athletic tape that is commonly used for wrapping ankles or joints for sports. However, athletic tape can get a bit tacky in warm weather and it does have a certain smell to it. Regardless, many people like this option.
Wrapping the grip is relatively easy. I prefer to start at the top of the grip and overwrap slightly as I move down the riser. Use a piece of tape to secure the wrap at the bottom of the grip.
Aftermarket grip options
There are several really good aftermarket grips that can be bought to help you find the best fit for you. They range in price, materials, and features. We will cover the most popular models here.
HDA (High Demand Archery)
If you shoot a Mathews bow and are looking for an adjustable grip that allows you to fine-tune the angle of your grip, you might consider the HDA Pro Grip II, or III, or the Pro Hunter. All three grips easily install on your Mathews bow and the most intriguing feature is that, with a set screw, you can change the angle of the grip to suit your style. If you like a low wrist grip, move the base all the way in. If you like a high wrist grip, move the base all the way out to give you a more acute angle. Overall, you really can fine-tune this grip to meet your individual needs. The Pro II is 3/4" wide, the III is narrower at 5/8" wide and the Hunter is 15/16". The HDA grip also has a narrow shelf, allowing the archer to get up into the grip, especially on the self side.
UltraView Archey
In collaboration with Chris Bee, UltraView Archery has created the BeeReal Mathews Grip.
Ultraview is one of the newer archery companies on the market, producing scopes, grips and even a new hinge release in 2020. Just recently, they released a new addition to their grip: the BeeReal Mathews Grip. The new grip is composed of a carbon fiber composite, making it warm to the touch in cold weather. It also has some texture to give you just enough tack. The back of the grip is flat and it has a slight 5-degree angle. It also has a shelf that rises, giving bowhunters some protection and clearance from broadhead tipped arrows. Installation is easy and you can purchase them with a variety of accent colors. They work for all 2019 and later versions of Mathews bows. Ultraview also has other grips for Hoyts and older Mathews bows.
Rattler Grips
Rattler grips make custom grips for all the major bow manufacturers. If you own a bow and are looking for an aftermarket grip, they probably make one for it. Rattler produces grips from antler, wood, G10 and a polymer swirl that looks great. They also make replacement Mathews Engage grips in a variety of colors if you want to give your bow some pop. They offer a variety of shapes and side plates and will even do custom engravings with your name or logo.
Torqueless Grips
Like Rattler Grips, Torqueless Grips have been making custom wooden grips for many years. They make grips for Elite, Mathews, Bowtech and Diamond bows. Their wooden grips look great and you can choose the color and shape (low wrist, medium wrist and high wrist). They also make side plates and can do custom inscription and design. The grip is a nice width in the hand, the shelf side is narrow and all the edges are smooth and feel great. Out of all of the grip options, the Torqueless are among the most attractive and you can likely find a color combo that suits you.
Mathews
Mathews new hunting bows come with the Engage grip, which is a really nice grip in the hand. It's designed for consistent hand placement and to reduce torque. The material is rubber and it has a bit of a rounded texture on the grip side to give you just enough friction. New for 2020, Mathews is also producing side plates that can easily replace the grip. The side plates are thin plastic pieces that inlay on both sides of the riser. They allow the bare riser to sit in your hand for a narrow grip feel, while still providing some structure. Specifically, this is a small shelf that sets your index finger slightly out away from the riser, protecting it from a broadhead and giving it a repeatable location for your index finger. Side plates, and the rounded edges or the riser grip allowing you to comfortably shoot off the riser. Both grips are nice and Mathews has given hunters three options this year with the addition of the Engage Grip.
Now is a great time to play with your bow grip and find something that is repeatable and accurate. It can also give your bow that one of kind look.

Sours: https://www.gohunt.com/read/skills/customize-your-bow-grip
Wrapping a bow grip with overgrip tape - Crisscross technique
Are Flagship Bows Really Worth the Money? We Tested Bowtech's Revolt and the Diamond Edge 320 to Find Out
I've shot piles of hunting bows, ranging from the fanciest, most expensive flagships to budget bows designed to perform without breaking the bank. I've tested bows for several companies and I've written independent bow reviews for various publications. So I can tell you, without hesitation, there are plenty of differences between flagship bows and budget bows. But here's the real question: Are those differences dramatic enough to warrant the additional $500 to $600 you pay for flagship features? Let's find out.
The Flagship: Bowtech Revolt
Bowtech never disappoints when it comes to fresh, purposeful technologies, and it's new-for-2020 Revolt is a shining example. A compact 30-inch axle-to-axle killer, this rig boasts a branded IBO speed rating of 335 fps, a 7¼-inch brace height, and a bare-bow weight of 4.4 pounds.
Draw-length adjustable between 26 and 31 inches, the rig is fitted with Bowtech's latest-and-greatest DeadLock Cams. The idea behind the cams is to make tuning quicker and easier than ever before. I was excited to test this, as I felt the manufacturer's OverDrive Binary Cam System was already a win in the tuning arena. The DeadLock Cams actually feature Lock & Tune screws, which allow you to move the cams right or left along the axles without pressing the bow and twisting yokes. Other notable features of the rig include the DeadLock Pockets, DeadLock Cable Containment System and the Clutch Performance Grip. (More to come on these.)
Read Next: The 2020 Bow Test: Our Picks for the Best New Bows and Crossbows of the Year
When I pulled the Revolt from the box it arrived in, I immediately noticed the fit and finish were flawless. The Clutch Performance Grip felt warm and inviting from the get-go. Slim and flat-backed, the grip fits naturally into the palm-swell and isn't overly deep in the throat.
Setup was breeze. First, I adjusted the upper and lower cam modules to 29 inches of draw length. This is easily accomplished by removing a trio of silver set screws and lining up the cam pins on the FlipDisc with your draw-length measurement on the cam. I did have to press the bow slightly to access two of the silver set screws—admittedly not ideal if you don't have a bow press—but the process only took about four minutes. The cam is adjustable in ½-inch draw lengths, and the draw stop peg will also need adjusting if your draw length is different than the factory setting.
The bow arrived with the FlipDisc set in the Comfort setting, and for the sake of testing, I had no desire to change it to the Performance setting. The Performance setting will drop let-off to 85 percent and provide, on average, an extra 8 fps.
After measuring from the back of the Revolt's riser to the arrow and then from the front of the riser to the arrow and making sure the distances were equal, I found center shot, and the setup process continued. I installed a D-loop, 3/16 peep, and a Quality Archery Designs MXT Rest. My sight of choice for the test was Spot-Hogg's five-pin Hogg-It. Total package cost of this setup was $1,759.
After 100 shots to settle the strings and get arrow flight close, I fired a 28¾-inch, 408.2-grain Easton 5MM Axis arrow through paper. The shot produced a slight left tear, which was easily remedied by loosening the lock screw on the upper and lower cams and giving each a slight counter-clockwise turn, which moved the cam to the right. (This is opposite of the OverDrive system.) The next shot through paper, from a distance of six feet, was money. Bowtech bows have always been a breeze to tune, but the Revolt adds another level of ease that experienced archers will love. You don't need a Bowtech tuning degree to accomplish this, either. All you need is to be able to read directions and know how to use a hex wrench. Any bowhunter can make these tune adjustments as there is no twisting of cables or yokes.
Tested on a digital draw scale, the Revolt's draw weight measured 70.8 pounds when maxed out. I slightly turned the top and bottom limb screws to set the rig at exactly 70 pounds. A three-shot group through the chronograph, with the aforementioned arrow, produced an average speed of 283.6 fps. After crunching the numbers, the 70-pound Revolt promised 73.06-foot-pounds of kinetic energy with my Easton arrow.
During those initial shooting sessions, the Revolt had a silky draw. With 87 percent let-off in the Comfort setting, the top and bottom cams roll over in unison until the draw stops contact the bow's upward-moving cable. This creates a firm backwall, but also provides a just-right valley that isn't at all spongy. I shoot a true hinge release, so being able to pull into this cable is a must for me. Let-off arrives gently, and the bow holds and points like a dream. The wide DeadLock Pockets tie the limbs to a rigid, caged riser that ensures maximum stability. This is a bow you need to shoot to fully appreciate.
At the shot, the bow sits in the hand nicely, staying in place like a well-trained Labrador. I noticed extremely minimal hand shock and noise. I credit this to the bow's uniform design and the dual Orbit Vibration Dampeners on the riser's lower half.
When it comes to accuracy, the Revolt delivers it in spades. When a bow is tuned to perfection, and the archer can execute, confidence-building accuracy typically follows. This is the type of bow that fills the shooter with confidence. I tested the bow at 20, 30, 40, 50, and 60 yards with fixed-blade, mechanical, and field-point heads. My three-arrow groups were phenomenal, with my best three-arrow group from the maximum-tested distance of 60 yards fitting inside a two-inch orange dot. This group included a combination of a single field point and two mechanical heads. The bow's performance is undeniable, and the 7¼-inch brace height adds an element of forgiveness I appreciate. Even when a shot felt off, it seemed to be on. The bow held well in the wind, allowing me to focus on the spot on the target I expected my arrow to impact and let my release fire the bow. It's also important to note that the Revolt, at a mere 30-inches between the axles, feels longer. I credit this to the riser design and the wide and stable limb pockets.
Bowhunters who are willing to drop $1,199 and outfit the bow with quality accessories won't be disappointed. I don't have a negative thing to say about this model. My one gripe with Bowtech over the years has been limb stability, because I've cracked a few of them. But the manufacturer definitely appears to have cured this problem with the Deadock Pockets and wider limbs.
The Budget Bow: Diamond Edge 320
Coming in at $449, fully dressed with a stabilizer, quiver, rest, sight, wrist sling and peep sight, the Diamond Edge 320 is a true value. (Note: Diamond Archery is owned by Bowtech.) For those hunters who are seeking maximum accuracy, the sight and rest will need to be replaced. The sight is a lesser three-pin design with limited adjustability and no third-axis setting. The Octane rest will work, but the whiskers in the rest contact the arrow. When it comes to precision accuracy, this simply won't do.
I exchanged the three-pin for the same Spot-Hogg five-pin Hogg-It model used on the Revolt, and I added a QAD MXT rest. This eliminated any sight and rest variances. I also added the same Fuse Stabilizer that I used on the Revolt. The total package cost, with the added accessories was $560. As good as any bow is, quality accessories will make it better. A fall-away rest eliminates arrow contact, and a built-like-a-tank sight provides durability in the woods. A solid sight, like those from Spot-Hogg also promises brightness as well as second- and third-axis adjustability. The stabilizer serves multiple purposes. First, it will soak up excess noise and vibration, add bow stability and, for those who truly take the time to tinker, achieve a just-right bow weight, which boosts overall balance and stability.
The bow was clean—no nicks, dings, or chips —and all accessories attached without problem. Fit and finish looked sound. The grip on this 7¼-inch brace height, 32-inch axle-to-axle bow is solid, but nothing to rave about. It's a thin, flat-backed grip that flares slightly on each side. The grip's throat was a little deeper than that of the Revolt, which, for me at least, didn't feel as comfortable.
After establishing center shot and installing a 3/16 peep and D-loop, I adjusted the draw length. This is an area where the bow really shines. The Edge 320 arrives from the factory set at a 26-inch draw. Draw length is adjustable between 15 and 31 inches via easy-to-manipulate top and bottom draw mods, so setting the Edge at 29 inches took less than three minutes—no bow press required. A 3/32 hex wrench removes three module screws from the top and bottom mods, and number indexing marks on the module and cam makes adjusting the draw length super easy. Using the bow's EZ Adjust System, which allows draw-weight adjustment between seven and 70 pounds, was a breeze. Insert a ¼-inch hex into the top and bottom limb bolt, and turn. Just be sure to make adjustments equally to the top and bottom, and note the 10 dots on the pocket that correspond with an indicator on the riser. This system helps you track your weight increase and reduction.
The 100-arrow shoot-in process was very pleasant. Set at exactly 70-pounds, the draw cycle is generally smooth with no humps or valleys, and the transition to a let-off of 85 percent was gentle. Draw-stop arms on the upper and lower Binary Cams contact the downward cable and create a backwall that feels very similar to the Revolt. This means a not-too-spongy valley that allows me to pull through my hinge and execute clean shots. (Note: A hinge release is activated by tension that is created by pushing into the riser and pulling into the string. Limb stops create zero valley, and the hinge shooter can't feel the push-and-pull motion nearly as well.)
The riser on the Edge 320 is solid but thin, as are the limbs and limb pockets. Though the platform is two inches longer than the Revolt, the bow didn't feel nearly as stable at full draw. With that noted, it wasn't tipsy or wanting to lean left or right, either. It simply didn't provide the same rock-solid balance as the Revolt.
Tuning was pleasant. The OverDrive Binary Cams (originally a Bowtech flagship design that's now available in its budget Diamond line) allowed a quick clean-up of a right tear. Closer examination of the paper also showed the Easton 5MM Axis was a tad nock-high, so I slightly raised the QAD rest. After four arrows through paper, the Diamond Edge 320 was shooting darts.
Average three-arrow group speed was 274.9 fps with those same 408.2-grain Eastons, which resulted in a kinetic energy rating of 68.5-foot-pounds. Where the bow faltered a bit and really screamed "budget bow" was post-shot. There was noticeable hand vibration and bow noise. Besides the spongy string stop, which does soak up some noise and vibration the Edge 320 doesn't have any additional noise-dampening devices.
But before we throw the baby out with the bathwater, let me note I've shot flagships models that shook and rattled more than the Edge 320. The vibration isn't terrible, and neither is the noise. It's simply important to note that both exist, and you should expect them if you purchase this bow.
The Edge 320 shines when it comes to accuracy. The rig's lower speed does create increased pin gapping, but the bow will hit its mark with proper shot execution. Like the Revolt, I tested the Edge 320 with broadheads and field points at distances of 20, 30, 40, 50, and 60 yards. My best three-arrow group—from 60 yards with fixed-blade heads—cut fletchings off a pair of shafts and damaged the back of a broadhead. My best three-arrow field-point group came at 50 yards, when I stacked three shafts in a two-inch orange dot. The Edge proved every bit as accurate as the Revolt in most situations.
Read next: 29 Fixed-Blade and Mechanical Broadheads, Tested
The main accuracy difference occurred when the bows were shot head-to-head in less-than-calm conditions. The balance and pointability of the Revolt was much better than the Edge 320. Due to its lower mass weight (3.6 pounds) and overall design, the Edge 320 felt tipsy when shooting in the wind. I didn't feel nearly as stable, and wasn't able to let my pin float as well while pushing and pulling.
So, Is the Flagship Worth the Cost?
You now know what the differences are, not just in price, but in performance. What you do with that knowledge is entirely up to you. Is the Revolt a better bow than the Diamond Edge? Yes. It's fitted with better technology, and overall, it's a quick, quiet, stable, and a very accurate shooter you can trust for years to come. You're paying for the quietness, the simplified tuning, and handling that simply isn't available with the Diamond Edge 320.
The Edge 320 is, however, still worth its salt. Will it kill a deer and other big game? Absolutely. Will it provide years of shooting enjoyment with limited issues other than an occasional string-and-cable change? You bet. Is going to outperform most flagships when it comes to speed, overall smoothness, and hush? No.
Final Thoughts
After shooting these bows head-to-head for over a month, I tell you with confidence I would would happily hunt with either of them. If you're a bowhunter looking for the best bow money can buy (and you want to know your coin is actually gaining you something), the Revolt is the clear choice. If you're a new shooter, the Edge 320 is about as good of an introductory bow as you're going to find. It's loaded with purposeful Bowtech technologies, and you simply can't beat the OverDrive Binary Cam System. The bow is easily adjustable and was designed to shoot. In addition, if you're a parent or mentor looking to get a youth or newbie into a bow, the Edge 320 is a great choice. Due to its adjustability, it very well may be the last bow a person will ever need.
Sours: https://www.outdoorlife.com/story/gear/flagship-budget-compound-bows-worth-the-money-head-to-head-test/
Similar news:
Does Removing a Bow's Grip Improve Accuracy?
Here's the last in our seven-part series of tests designed to prove or disprove some common conceptions about compound bows. These tests all appeared in the July issue of Field & Stream.
The Conventional Wisdom
A thick grip or tacky rubber model makes for more hand-to-bow contact, which ups the odds of torquing the riser during the shot. More and more accuracy-obsessed archers are removing the grips on their bows.
But Wait a Minute
A bare grip is cold and not especially comfortable. Is the difference in accuracy worth it?
The Test
Simple. We chose bows with substantial grips: I used the Bear Motive 6 with a rubber grip. Bestul, the Mathews Creed with a large wood grip. Brantley, the Hoyt Charger, also with a rubber grip. Then we shot them with and without.
The Results
Total average group sizes for grip on, grip off:
30 yards: 3.05; 2.43
40 Yards: 3.88; 3.62
60 Yards: 6.01; 4.98
The Conclusion
Yes, absolutely. All three of us shot better without the grip. For me, the difference didn't show up until I stepped back to 60. But Brantley shot better across the board. And Bestul, testing the thickest grip of all–Mathews's famously enormous hunk of walnut–shot a full inch better at 30, 40, and 60 after removing it.
The Inside Story
Bowhunters are nuts about grips. Guys who love the big honking wood grip loathe the itty, bitty skinny grip, and vice versa. Until now, I've been an exception to this rule. I really didn't care one way or another. And I still don't in terms of comfort. What's more, I really didn't expect that removing the grip would make any significant difference in accuracy. But it absolutely did–and for all three of us.
Of course, you don't need to worry about this if you shoot a PSE or Bowtech or other make or model in which the "grip" is merely a side plate and your bow hand contacts nothing more than the riser. But if you have a wood, plasic, or rubber grip that wraps around the riser, you can probably start shooting better right now by just by turning a few screws getting rid of the thing.
Sours: https://www.fieldandstream.com/blogs/whitetail-365/2013/07/does-removing-bows-grip-improve-accuracy/
694
695
696
697
698