Offspring death a necessary evil: Ten creators
This was published 8 years ago
By Paul Kalina
The death of a TV character is best served cold. It should be random, sudden, unexpected, immutable. An irreversible punctuation mark that delineates the show's past from present. A heightened dramatic moment where the audience pauses to reflect on their own mortality.
John Edwards and Imogen Banks, the producers and co-creators of Ten's dramedy hit Offspring, knew they were taking an enormous risk when they decided to kill off one of the show's most popular characters.
Heart-throb and father-to-be Patrick (Matthew Le Nevez) died in Wednesday night's highly promoted episode after being hit by a car; initially, he seemed to be okay, but not long after the show's heroine Nina (Asher Keddie) arrived at the hospital his condition became critical.
Between them, Edwards and Banks have a long and distinguished history of killing their on-screen babies, literally so in one instance. In their acclaimed series Tangle, they dispatched one of the show's most difficult and bruising characters (played by Ben Mendelsohn) in the opening scene of the second season.
Even more audaciously, in one of the most shocking TV deaths of all time, the beloved, seven-year-old daughter of Claudia Karvan's character Frankie died suddenly in Love My Way, which Edwards co-produced.
When Le Nevez signed up for Offspring, his growing profile in the US meant that his commitment to Offspring would "always be a minute-to-minute thing", says Banks. "We had to lure him back. He's been prolonging his time here. It's not so much that his profile grew and he left. It's more that we've been living on borrowed time throughout the whole process and we're lucky we've had as much of him as we have."
Consequently, an exit plan was always on the books.
Initially, Edwards, Banks, Keddie and Le Nevez were the only ones privy to episode 12's dramatic turning point, the penultimate episode in a season that has focused on Nina and Patrick sorting out their hitherto messy relationship after Nina discovers she is pregnant to Patrick.
So in place of the expectedly funny and jubilant scene in the labour ward where the overwhelmed couple and the eccentric Proudman clan would celebrate the birth of the newest member of the family, Nina watches Patrick slip away.
Edwards says that one of the rules they set for themselves when they created Offspring was to not repeat themselves or rely on standard genre conventions.
"We've tried to go forward with stories that might be unconventional in a romantic comedy story. For example, going ahead with the pregnancy, normally that wouldn't happen in a rom-com. We deliberately wanted to go into new territory, just go where the characters would take us. The issue of mortality was new and we thought we should do it."
Nor did they exploit the tragedy as a cliffhanger. "We did debate a lot when we'd do it in the series," says Banks, "and we decided that, firstly, we wanted to settle the relationship and, secondly, we wanted it to be before the birth, not after the birth, partly because in character terms we wanted Nina to have something … we wanted to end the season on a complicated but hopeful note."
The issue of mortality was new and we thought we should do it.
Regrettably, many in the audience won't have been blindsided by Patrick's death last night, courtesy of Ten's questionable promo which teasingly signalled that one of Patrick or Nina's siblings Billie (Kat Stewart) and Jimmy (Richard Davies) wouldn't make it to the end of the episode.
Edwards, who is arguably the country's most prolific and successful drama producer, damns the network's promotion of last night's episode.
"It would have come as a surprise if it hadn't been promo-ed," says Edwards. "The intention was it would be completely surprising and shocking. Unfortunately, that's been taken out of our hands.
"I think the fact that a guessing game is being encouraged is very, very unfortunate. I've been involved six times in series where we've done a similar thing. This is the first time it's been promoted like this. I can only say that I think it's extremely disappointing and not something we are happy with at all."
Banks isn't downplaying the risks involved in killing off Patrick Reid, even if Edwards teasingly adds "there's a lot more to explore with Matt's character, as you'll see." (He would not elaborate.)
"There's always risks in change," says Banks. "I think at the end of season one there was the risk of Don Hany (who played Chris Havel, Nina's first Offspring love affair) not coming back. There's the risk of having Nina pregnant. There have been risks all along the series but as John said before we're determined to progress and not tread water. So far the audience has come with us, and hopefully that will continue. I think people will be devastated because he's such a loved character. It was hard for us. We doubted it all the way through the process. We kept going back to the reasons we were doing it … There was a lot of debate and emotion over it. It wasn't an easy thing to do."
For now, however, it's Vale Patrick Reid – anaesthetist, lover, heart-throb, dad-to-be and, according to a fan site, "massive spunk".
Loading
Mercifully, however, he won't be returning as a ghost. Nor, for the time being, are there plans to bring back old flame Chris Havel.
"Funny, everyone keeps asking that", says Banks of Havel's return. "I'm not giving anything away. But don't keep your hopes up."
From our partners
Sours: https://www.smh.com.au/entertainment/offspring-death-a-necessary-evil-ten-creators-20130807-2rglb.html
Matthew Le Nevez will return as Dr Patrick Reid in Offspring as Nina considers having another baby
Matthew Le Nevez is set to make a surprise return as Dr Patrick Reid in the next episode of Offspring.
The busy actor is back for one of Nina Proudman's (Asher Keddie) trademark fantasy sequences and the topic is sperm.
Tonight's episode saw Patrick's ex-wife Jodie (Freya Stafford) arrive at St Francis Hospital to tell Nina that Patrick had preserved some of his sperm before he died.
"I've been debating whether I should or shouldn't have this conversation with you — I don't know your situation. I don't know if you're single or…," Jodie said
"Yes I'm single. Why? Is it something to do with Patrick?" Nina replied.
"Yep. OK. Here goes. When we were married, Patrick had some of his sperm frozen," Jodie says. "I didn't know about it. I got a letter from the clinic. It's here in Melbourne. It still exists.
"I got a letter asking if I'd like to renew the storage on it. I thought it was only fair if I offer it to you so you can have another child if you want it."
The episode ended on a stunned Nina. Now she has to decide whether to accept the offer and that is where Le Nevez comes in.
The next episode will feature a fantasy sequence where Nina discusses whether to have more children with Patrick. The pair already have daughter Zoe.
Le Nevez's character died at the end of the fourth season of the hit Channel 10 dramedy after being hit by a car but popped up in Nina's thoughts and dreams throughout season five.
Le Nevez has filmed Love Child, The Kettering Incident and Brock in recent times.
"I've been a huge fan of the show (Offspring) since before I joined and continue to be to this day," Le Nevez says.
"To step back onto their set and work with Asher again was an opportunity I could not pass up. The cast and crew feel like family to me and I was absolutely thrilled to be asked back."
Offspring will return to TEN after a two-week break on Wednesday, 24 August at 8.30pm.
Sours: https://www.news.com.au/entertainment/tv/matthew-le-nevez-will-return-as-dr-patrick-reid-in-offspring-as-nina-considers-having-another-baby/news-story/85fe2846ac449459ced41cce659d05c4
Can you read through the tears? Offspring fans bewail death of Patrick
How are you? Are you coping? Did you take personal leave from work today? I jest, but only slightly, because if my social media feeds and workplace conversations are anything to go by, much of the nation is clearly grieving – and possibly over the death of a quality TV show as well as a favourite character.
Viewers were left shocked – but not surprised, thanks to excessive "who will Nina lose?" promos – when a beloved main character was killed off in Channel Ten's hit series Offspring on Wednesday night.
In the end it was Patrick (played by Matthew Le Nevez), partner to the show's endlessly tormented protagonist Nina (Asher Keddie) and the father of her unborn child, who was dispatched in TV drama's favourite manner, a car accident.
Patrick joined the hallowed halls of beloved fictional Aussies to die on screen. Poor seven-year-old Frankie in Love My Way and Tangle's Vince were victims of the same writers who killed Patrick.
Then there's Mel from Packed to the Rafters (car accident), A Country Practice's Molly (cancer), All Saints' Mitch (surgery complications), Maggie (shot) in Blue Heelers, Evan's girlfriend Sam in The Secret Life of Us (car accident) and Helen from Neighbours (natural causes).
There was a lot of speculation in the lead-up to the penultimate episode of Offspring, thanks to Network Ten's overzealous, near-spoiler promotion. The co-creators weren't happy about it either. But it still packed an emotional punch. Dramatic, yes. Gut-wrenching, certainly. Cruel, definitely.
And #Offspring began trending worldwide. Cast and crew – finally allowed to talk about the episode – praised the actors. Here's the man of the moment:
One of the writers:

And the actor who plays the inimitable Dr Martin Clegg:

The rest of Twitter and Facebook groaned under the weight of viewer despair, as well as the groans of people who don't watch Offspring but had to trawl through the mourning of everyone else.
The internet was still grieving on Thursday morning.
Where do you stand? Was it an unnecessary death? Nina is minutes away from having a kid, so the timing was certainly dramatic. Will you watch next week's funeral-birth double act? What about next season, or has Offspring jumped the shark with the dramatic departure of the beloved Patrick?
Sours: https://www.theguardian.com/culture/australia-culture-blog/2013/aug/08/offspring-fans-mourn-patrick
Nina Finds Out She Is Pregnant :)
From Patrick to Poussey: Just 5 of the most tear-inducing TV deaths.
The show: Obstetrician Nina Proudman (Asher Keddie) is awkward, but she has a really nice flat and even goes to work sometimes.
The death: Season 4. This was just cruel. Despite being pretty rubbish at adulting, Nina bagged herself a lovely (and very, very pretty) bloke in colleague Dr. Patrick Reid (Matt Le Nevez). Then, he goes and gets hit by a car. It seems like he just has a scraped elbow and a bit of dizziness, but Nina drives him to the hospital anyway, and on the way, his speech slurs and he passes out. And never. Wakes. Up.
Oh, and Nina is pregnant with their baby. So there's that.
This death was felt deeply by viewers. US punk band, The Offspring, even had to wrangle fans who mistakenly inundated them with angry, grief-fuelled messages on Twitter.
@chelsfammartino Its just a damn TV show. Don't let it get to you so much.

— The Offspring (@offspring) August 7, 2013
Poussey Washington - Orange Is The New Black.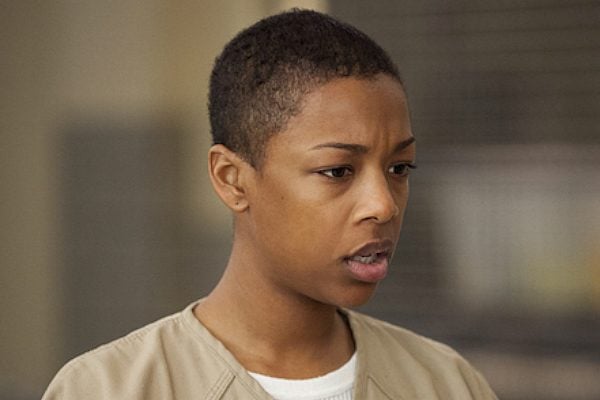 The show: Woman smuggles drugs, ends up in prison. (Which seems only marginally more terrifying than the outside world.) There's racism, politics, love, addiction... just with less open space.
The death: Season 4. During a peaceful protest against a particular prison guard's treatment of the inmates, Suzanne (Uzo Aduba), a prisoner with mental illness, becomes distressed. Her friend Poussey (Samira Wiley) comes to her aid but is tackled to the ground by guard CO Bayley. He pins her down, his knee in her back, leaving her unable to breathe. She dies. Right there on the floor, as the inmates watch on. Helpless.
Sours: https://www.mamamia.com.au/patrick-offspring-sad-tv-deaths/
Offspring death patrick
Matthew Le Nevez
Australian actor (born 1979)
Matthew Le Nevez

Born
(1979-01-10) 10 January 1979 (age 42)


Canberra, ACT, Australia

Occupation
Actor
Years active
2000–present
Partner(s)
Michelle Monique Smith
Children
2
Matthew Le Nevez (born 10 January 1979) is an Australian actor. He is best known for his roles as Doctor Patrick Reid in the TV series Offspring and as Detective Brian Dutch in the Tasmanian Gothic sci-fi television show The Kettering Incident and Agent Cal Isaac in the Absentia (TV series) thriller drama season 2 - present.
Early life[edit]
Le Nevez was born in Canberra, Australian Capital Territory (ACT) in 1979 and attended The French-Australian Preschool, Telopea Park School and St Edmund's College, Canberra before accepted into NIDA aged 17. He graduated in 1999.[citation needed]
Career[edit]
Le Nevez took a small role in an Australian-made sci-fi series, Farscape, followed by a part in teen drama Head Start. In 2002 he appeared in his first feature film Garage Days playing a drug-fuelled rock star. He then played Aaron Reynolds, accomplice to the notorious Brenden James Abbott the Post Card Bandit, in the TV miniseries of the same name.
In 2003 came a break-through role, that of rough and ready Bullet Sheather in the ABC Television miniseries Marking Time, for which Le Nevez won an AFI Television Award in 2004 for Best Actor in a Supporting or Guest Role in a Television Drama or Comedy.[1]
In 2005 Le Nevez star in his first American film in one Marvel feature filmMan-Thing as Sheriff Kyle Williams.
The film Peaches saw him sharing a screen with Hugo Weaving and Jacqueline McKenzie, but it was the role in 2006 of notorious Mathew Wales (convicted of the murders of his mother Margaret Wales-King and stepfather Paul King) in the TV movie The Society Murders that won Le Nevez critical acclaim.[2] He won the Most Outstanding Actor on Australian television Logie Award in 2006.[3]
Le Nevez stars in the Australian film The Tender Hook. Written and directed by Jonathan Ogilvie, it is the story of Iris (Rose Byrne) and a love triangle that includes her roguish English lover, McHeath and Art (Matt Le Nevez), an earnest young boxer. The film also stars his previous acting colleague, Hugo Weaving.
Le Nevez appeared as the boyfriend of "Kate" (Sibylla Budd) in the Come Walkabout commercial for Tourism Australia, directed by Baz Luhrmann.[4]
In 2010, he appeared in Legend of the Seeker as Leo, the new Seeker. In 2011, he became a regular in the Network Ten comedy/drama Offspring as anaesthetist Dr Patrick Reid, and continued in season 3 (2012), 4 (2013) and after his characters death in dream sequences during season 5 (2014).[5] His character was killed off due to his choice to leave the show in 12th episode of season 4 on 7 August 2013, and made Australian headlines following an outpouring of grief from Offspring fans.
In 2012 he played the part of former Australian cricketerDennis Lillee in the miniseriesHowzat! Kerry Packer's War about Kerry Packer's World Series Cricket.[6]
He played the part of Damien Parer in the 2014 television film Parer's War.
In 2014 despite leaving Offspring to pursue acting in America it was reported that Le Nevez was joining the cast of Australian T.V. series Love Child. It was announced in July 2014 that he would be co-starring in upcoming drama series The Kettering Incident.[7][8]
In 2016 he starred in Brock, a Channel 10 miniseries, as Australian motor racing legend Peter Brock.[9]
Personal life[edit]
In 2014, Le Nevez and his partner Michelle Smith welcomed their son Levi Le Nevez.[citation needed]
Le Nevez is an avid supporter of Richmond[10] in the AFL and Canberra Raiders in the NRL.[11]
Filmography[edit]
Film[edit]
Television[edit]
Awards and nominations[edit]
References[edit]
External links[edit]
Sours: https://en.wikipedia.org/wiki/Matthew_Le_Nevez
Offspring - Nina's Final Goodbye to Patrick
Almost a decade later, Offspring fans still aren't over the death of Patrick
Ten
So, what was the reasoning behind his character being killed off? Well, when Matt spoke with Mamamia at the time about Patrick's death, he explained that it was a "mutual decision" between him and the producers of the show.
"I live in LA at the moment and Offspring brought me back. I've been trying to chase up some opportunities in LA for a little while now so to do another two (seasons) was a little bit tricky," he explained.
"So they started talking to producers about the future of the show and they came up with the finale of killing off Patrick."
Ten
He added that while at first he was "a little sad and a little shocked" about how they chose to kill Patrick off, he had complete trust with the producers to handle it.
"They decided to write it this way and it was such a beautiful way to do it – the near miss of the car accident, the bump to the head and then to have the aneurism happen and to watch the grief play out of such wonderful actors like Asher and Kate – I think that's why people have resonated so much with the show."
He also said that with the show going from its fourth season into its fifth, that "we can't just keep giving the same story lines because people will switch away."
"So if you start to think in those terms, it makes complete sense," the actor added.
Getty
Fast forward eight years after that dreaded moment aired, fans of the show still aren't over the on-screen death of Patrick.
Maybe it was because of how tragic it was, as Patrick was about to become a father. Or maybe it was because he left his partner behind, pregnant and grieving.
There's a million reasons why Australia was so rocked by this fictional death, and why it's still talked about to this day.
And, it looks like fans will have to relive the pain all over again when Matt appears on Celebrity MasterChef Australia, as he graces our screens once more, with the memory of Patrick still hanging in the air.
Sours: https://www.newidea.com.au/matt-le-nevez-patrick-reid-offspring-death
Now discussing:
Offspring fans demand Matt Le Nevez's character Patrick Reid returns in season six
His Offspring character, Dr Patrick Reid, was tragically killed off at the end of the fourth season.
But fans of Matt Le Nevez are demanding his charismatic on-screen persona be brought back to life when season six airs later this month.
Social media has been abuzz with Channel Ten viewers pleading for producers to bring Asher Keddie's character, Nina Proudman's on-screen love interest 'back from the dead somehow'. 
Scroll down for video
Bring Patrick back! Fans of former Offpsring star Matt Le Nevez are demanding his charismatic character as the lover of Asher Keddie's persona Nina Proudman be brought back to life when season six airs in June 
One fan wrote on the show's official Faceook page: 'Can't they just bring Patrick back from the dead somehow - desperately need some spunky man to fill his shoes!!!'. 
Meanwhile another wrote: 'Please bring Patrick back. No one would mind if it doesn't make sense'. 
Since first airing back in 2010, one of the most memorable storylines of the show has no doubt been the devastating on-screen death of Nina Proudman's lover, Dr Patrick Reid, played by Matt. 
The anaesthetist was hit by a car, and tragically passed away later in hospital.  
Memorable face: No doubt one of the most popular characters on the show over the years has been Dr Patrick Reid, played by Matt Le Nevez
They want him back: Fans have taken to social media, requesting producers to bring Patrick back from the dead 
Alarm bells: Nina sensed something wasn't quite right at the end of season four when she found Patrick on the side of the road after being hit by a car - he passed away in hospital shortly after 
Many fans have struggled to accept Patrick's absence from the show, despite Nina going on to find love with tradesman Thomas, and then male nurse Leo. 
One viewer recently wrote on the show's Facebook page: 'I still feel sad when I think of the episode where he died.
'Every time someone hits their head I think of it. I need to believe it was a dream so that I can move on with my life.' 
Family: The on-screen couple were expecting a gorgeous baby girl at the time of Patrick's death, with Nina seen imaging her late love's presence in this hospital scene after giving birth 
Many fans have struggled to accept Patrick's absence from the show, despite Nina going on to find love with tradesman Thomas, and then male nurse Leo
Cheeky: Having a sense of humour while they were at it, yet another fan expressed their view online, penning: 'Maybe it can be all a dream and bring him back in a shower scene... lol'
Another candidly confessed: 'Lol the girls at work were laughing at the memory of me being so shattered when died. I say [bring] him back (sic)'. 
Having a sense of humour while they were at it, yet another fan expressed their view online, penning: 'Maybe it can be all a dream and bring him back in a shower scene... lol'.  
Nina's original love interest - before Dr Patrick arrived on the scene - was fellow medical practitioner, Dr Chris Havel, played by Don Hany.
Not so keen: Other fans were not keen on having Dr Patrick Reid return to the show 
Moved on: Since leaving Offspring, actor Matt Le Nevez has gone on to star in Parer's War (L) and Love Child (R) 
Some fans are even keen for the dark-haired stud to make a return, openly enquiring: 'What about Chris Havel?'. 
The sixth season of Offspring is set to return to screens on Wednesday June 29, and main cast members including Asher Keddie, Kat Stewart , Deborah Mailman and Patrick Brammall are all returning.
Meanwhile TJ Power is a new addition to the show alongside Australian actor Dan Wyllie. 
Season five finale: The show 's storylines were tied up neatly in August 2014 with Asher's character Nina Proudman finding love with Patrick's character Leo Taylor
What's next? The new promo for season six hints that Leo and Nina may continue their romance 
Who is the new guy? TJ Power will appear in season six as lawyer Will Bowen, though it is unclear whether he will be playing one of Nina's on-screen lovers  
Earlier on: Season one centred around Nina's chemistry with Dr Chris Havel, played by Don Hany
Share or comment on this article:
The comments below have not been moderated.
The views expressed in the contents above are those of our users and do not necessarily reflect the views of MailOnline.
We are no longer accepting comments on this article.
Sours: https://www.dailymail.co.uk/tvshowbiz/article-3649969/Offspring-fans-demand-Matt-Le-Nevez-s-character-Patrick-Reid-returns-season-six.html
605
606
607
608
609