"Research Chemicals": Tryptamine and Phenethylamine Use Among High-Risk Youth
Bill Sanders,1,2Stephen E. Lankenau,1,2,3Jennifer Jackson Bloom,2 and Dodi Hathazi2
Bill Sanders
1Department of Pediatrics, Keck School of Medicine, University of Southern California, Hollywood, California, USA
2Community, Health Outcomes, Intervention and Research Program, The Saban Research Institute, Childrens Hospital Los Angeles, Los Angeles, California, USA
Find articles by Bill Sanders
Stephen E. Lankenau
1Department of Pediatrics, Keck School of Medicine, University of Southern California, Hollywood, California, USA
2Community, Health Outcomes, Intervention and Research Program, The Saban Research Institute, Childrens Hospital Los Angeles, Los Angeles, California, USA
3Department of Preventive Medicine, Keck School of Medicine, University of Southern California, Hollywood, California, USA
Find articles by Stephen E. Lankenau
Jennifer Jackson Bloom
2Community, Health Outcomes, Intervention and Research Program, The Saban Research Institute, Childrens Hospital Los Angeles, Los Angeles, California, USA
Find articles by Jennifer Jackson Bloom
Dodi Hathazi
2Community, Health Outcomes, Intervention and Research Program, The Saban Research Institute, Childrens Hospital Los Angeles, Los Angeles, California, USA
Find articles by Dodi Hathazi
Author informationCopyright and License informationDisclaimer
1Department of Pediatrics, Keck School of Medicine, University of Southern California, Hollywood, California, USA
2Community, Health Outcomes, Intervention and Research Program, The Saban Research Institute, Childrens Hospital Los Angeles, Los Angeles, California, USA
3Department of Preventive Medicine, Keck School of Medicine, University of Southern California, Hollywood, California, USA
Address correspondence to Bill Sanders, Ph.D., University of Southern California, 6430 Sunset Blvd., Suite 1500, Hollywood, CA 90028. E-mail: [email protected]
The publisher's final edited version of this article is available at Subst Use Misuse
See other articles in PMC that cite the published article.
Abstract
Tryptamines and phenethylamines are two broad categories of psychoactive substances with a long history of licit and illicit use. Profiles of users of recently emerging tryptamines and phenethylamines are nonexistent, however, since surveillance studies do not query the use of these substances. This manuscript describes the types, modes of administration, onset of use, and context of use of a variety of lesser known tryptamines and phenethylamines among a sample of high-risk youth. Findings are based upon in-depth interviews with 42 youth recruited in public settings in Los Angles during 2005 and 2006 as part of larger study examining health risks associated with injecting ketamine. Youth reported that their use of tryptamines and phenethylamines was infrequent, spontaneous, and predominately occurred at music venues, such as festivals, concerts, or raves. Several purchased a variety of these "research chemicals" from the Internet and used them in private locations. While many described positive experiences, reports of short-term negative health outcomes included nausea, vomiting, diarrhea, disorientations, and frightening hallucinations. These findings, based upon pilot study data, move toward an epidemiology of tryptamine and phenethylamine use among high-risk youth.
Keywords: hallucinogen, high-risk youth, injection drug user, phenethylamine, tryptamine
Introduction
Tryptamines and phenethylamines are two broad categories of psychoactive substances that produce a range of hallucinogenic effects. More commonly known tryptamines, such as LSD, Ibogaine, and psilocybin ("magic mushrooms"), and ordinary phenethylamines, including mescaline and MDMA ("ecstasy"), have been widely researched (see Griffiths, Richards, McCann, and Jesse, 2006; Kalant, 2001; Nichols, 2004; Sewell, Halpern, and Pope, 2006; Vastag, 2005). However, little is known about less common tryptamines, such as DMT, AMT, and 5-MEO-DiPT ("Foxy"), or phenethylamines, such as 2C-B ("Nexus"), 2C-E, and 2C-T-7 ("Blue Mystic"). This study describes the types and contexts of use among these lesser known tryptamines and phenethylamines among a sample of high-risk youth.
Tryptamines and phenethylamines have a long history of licit use for spiritual and medicinal purposes and illicit use for recreational purposes (Halpern, 2004; McKenna, 2004; cf. Jacob and Presti, 2005). More recently, tryptamines and phenethylamines, such as DMT, 2C-B, and 5-MEO-DIPT have been consumed by young people in club and rave environments (Measham, 2004; Sanders, 2006; cf. Yacoubian et al., 2004), and traces of these substances have been found in pills sold as "ecstasy" in the United States, the UK, and elsewhere (Australian Bureau of Criminal Intelligence [ABCI], 2002; Carmo et al., 2005; Drug Enforcement Administration [DEA], 2003, 2005; Laks et al., 2004; Winstock, Wolff, and Ramsey, 2001). The Internet has also facilitated the illicit use of tryptamines and phenethylamines in recent years. Various Web sites now offer information about where to find plants that naturally contain a tryptamine or phenethylamine and how to extract these drugs from plants (see Halpern, 2004). Tryptamines and phenethylamines can be ordered over the Internet through companies selling them as "research chemicals" (McCandless, 2004; cf. Halpern and Pope, 2001; Kikura-Hanajiri, Hayashi, Saisho, and Goda, 2005).
Despite increased access at raves and on the Internet, tryptamines and phenethylamines are not included in drug monitoring surveys and, therefore, surveillance data do not exist. A handful of clinical accounts, however, have emerged in recent years, each concerned with individual cases of one type of tryptamine or phenethylamine (e.g., Carmo et al., 2005; Muller, 2004; Tanaka, Kamata, Katagi, Tsuchihashi, and Honda, 2006; Wilson, McGeorge, Smolinske, and Meatherall, 2005). Moreover, international concern over tryptamines and phenethylamines has increased. In Great Britain, for instance, most tryptamines and phenethylamines were outlawed in 2002 and are now considered Class A (Schedule I) substances (see McCandless, 2004). In the United States, the DEA classified some tryptamines and phenethylamines as Schedule I substances but not others. For instance, while it remains illegal to possess DMT or 2C-B, possession of their chemical cousins, 5-MeO-DMT or 2C-I, continues to be legal. Under the Analogue Statue of the Controlled Substance Act, however, it is illegal to traffic any substances chemically analogous to scheduled tryptamines and phenethylamines. Due to the increasing availability of these substances on the Internet, the DEA launched Operation Web Tryp in 2004, which targets individuals and companies illegally selling tryptamines and phenethylamines. Despite the increasing restrictions on access and manufacture, many of the tryptamines and phenethylamines discussed here remain legal to use and posses.
Methods
The use of tryptamines and phenethylamines among high-risk youth was discovered during a two-phase, three-city study examining health risks associated with injecting ketamine (see Lankenau, 2006; Lankenau et al., 2007; Lankenau and Sanders, 2007). Ketamine is a dissociative anesthetic that has emerged as a drug commonly used in the dance/rave scene (Jansen, 2001) and among subgroups of young IDUs (Lankenau et al., 2007). Phase one comprised a cross-sectional, ethnographic survey of young IDUs recruited in New York, New Orleans, and Los Angeles. Phase two consisted of a two-year longitudinal study of young IDUs recruited in Los Angeles during Phase one. Data described in this manuscript are largely based upon respondents recruited in Los Angeles; therefore, the discussion of methods primarily focuses on the Los Angeles site (see Lankenau et al., 2007, for a discussion of three-site methodology).
Phase One1
Data collection began with a community assessment process (CAP; Clatts, Rees Davis, and Atillasoy, 1995) by two trained ethnographers in Los Angeles to determine the locations of groups of young people who injected ketamine. Ethnographers interviewed key informants, such as directors of homeless shelters, health clinic staff, needle exchange coordinators, or outreach workers. Based upon the CAP, ethnographers recruited young ketamine injectors using a combination of chain referral sampling (Biernacki and Waldorf, 1981; Penrod, Preston, Cain, and Starks, 2003) and targeted sampling (Watters and Biernacki, 1989). Guided by this sampling methodology, ethnographers entered three neighborhoods in Los Angeles reported to contain populations of young people and IDUs, observed the activities in the area, engaged young people in informal conservations, and screened individuals who might meet the enrollment criteria. Recruitment and observations occurred during an 18-month period during 2005 and 2006.
Young people were eligible for study enrollment if they were between the ages of 16 and 28 and had injected ketamine at least once within the past two years. These criteria were selected to enroll a sample of young IDUs who could describe recent ketamine injection events. A series of screening questions focusing on health behaviors, recent drug use, and history of homelessness were asked in order to hide the true enrollment criteria. Before beginning an interview, individuals signed informed consent documents approved by an Institutional Review Board at Childrens Hospital Los Angeles. Each interview lasted between 60 and 90 minutes and was conducted in the vicinity of recruitment locations, either in private areas of restaurants, parks, or in the ethnographer's offices. Subjects received a $20 cash payment after the interview, as well as referral information for local needle exchanges, health clinics, homeless shelters, and other service organizations for high-risk youth populations.
Phase Two
Ketamine injectors recruited in Los Angeles during phase one were eligible for enrollment into the phase two longitudinal study. All IDUs consented for participation in a series of seven follow-up interviews occurring approximately every 3–4 months. During the cross-sectional baseline interviews in Los Angeles, locator information, such as telephone numbers and e-mail addresses, were collected from each participant. Additionally, ethnographers provided each participant with a toll-free telephone number that connected directly to an ethnographer's cell phone. Respondents who traveled outside of Los Angeles following baseline were interviewed over the telephone, and payments were sent via Western Union. Cash incentives increased for each interview by $5, so that participants earned $25 for the first follow-up, $30 for the second follow-up, and so on. Subjects were consented at each follow-up interview to detail any changes to the study design and to remind them of their rights as human subjects.
Measures and Analyses
The phase one interview guide, which was administered to all subjects recruited in New York, New Orleans, and Los Angeles, contained eight domains or modules and captured data on demographics, drug using histories, recent drug use, and risk behaviors. The phase two interview guides, which were utilized only in Los Angeles, followed up on key risk behaviors, such as changes in homeless status, injection drug using behaviors, criminal justice involvement, and drug using behaviors. Additionally, new modules were included in each subsequent interview to probe important areas that emerged during earlier interviews, such as use of tryptamines and phenethylamines.
Interview guides, which contained both structured, close-ended questions and probing, qualitative questions, were administered on laptop computers using Questionnaire Development Software, and interviews were recorded with digital recorders. Open-ended, qualitative questions were analyzed using ATLAS ti., and closed-ended quantitative questions were analyzed using SPSS and SAS.
Discussions of tryptamines and phenethylamines were first encountered during phase one interviews in New York. After being read an extensive list probing for overall substance use, youths were then asked, "Have you used any other drugs?" Ethnographers in Los Angeles and New Orleans later discovered during phase one interviews that some youth mentioned using these same drugs. Tryptamines and phenethylamines use, however, was most extensively probed during the first follow-up interview in Los Angeles when youth were asked about the types, administrations, frequencies, locations, and experiences regarding their tryptamine and/or phenethylamine use. We report findings based upon data collected in Los Angeles since descriptions of tryptamine and phenethylamine use were most complete at this site.
Results
Sample Characteristics
The Los Angeles sample consisted largely of young White men, with a median age of 22, with histories of homelessness, incarceration, and drug treatment (see Table 1). Out of these youth, 42 mentioned using at least one tryptamine and/or phenethylamine in their lifetime. Youth who had used a tryptamine and/or phenethylamine were likely to report being male, White, heterosexual, and a "traveler." Travelers are nomadic, predominantly homeless youth who travel around the country for various reasons (see Des Jarlais, Perlis, and Settembrino, 2004; Hathazi, Lankenau, Sanders, and Jackson-Bloom, 2005; Hyde, 2005).
Table 1
Selected demographic characteristics
Los Angeles
(n = 101)
Tryp/phen users
(n = 42)
Median age
22
22
Male
64.7%
69.0%
Race and ethnicity
 White/Caucasian
73.5%
88.1%
 Black/African American
1%
—
 Hispanic/Latino
5.9%
2.4%
 Asian or Pacific Islander
1%
—
 Native American
1%
—
 Multiracial background
14.9%
9.5%
Sexual identity
 Heterosexual
75.2%
83.3%
 Gay/lesbian
2.0%
2.4%
 Bisexual
19.8%
9.5%
 Other/undecided
3.0%
4.8%
High school graduate/GED
60.4%
61.9%
Homeless
94.1%
95.2%
Homeless traveler
68.3%
81.0%
Ever homeless
100%
100%
Employed full/part time
12.9%
11.9%
History of drug treatment
58.4%
61.9%
History of mental health care
75.2%
71.4%
Ever arrested
94.1%
95.2%
Ever in jail
88.1%
92.9%
Ever in prison
14.9%
19%
Tested for HIV
94.1%
90.5%
HIV positive
—
—
Tested for HCV
87.1%
83.3%
HCV positive
24.8%
28.6%
Open in a separate window
The sample also has an extensive history of drug use (see Table 2). Categorizing these youth as "heroin users," "cocaine users," or "ketamine users," however, would be inaccurate. Rather, these youth could be more accurately described as "polydrug users" who regularly used two or more drugs simultaneously or over a short period of time (e.g., over the course of a day; see Lankenau and Clatts, 2005; Sanders, 2006). Youth who used a tryptamine and/or phenethylamine had an overall earlier mean age of initiating most other illicit substances, including common tryptamines, such as LSD and psilocybin mushrooms, and a common phenethylamine, ecstasy. Moreover, tryptamine and phenethylamine users were more likely to have ever used other drugs, including LSD, ecstasy, and psilocybin mushrooms, but also many others, such as PCP, GHB, cocaine, crystal methamphetamine, and a range of prescription drugs non-medically.
Table 2
Substance use characteristics (N = 42)
Mean age at initiation
Ever used (%)
Alcohol
11.6
100
Marijuana
11.7
100
Inhalants
13.8
95.2
LSD
14.9
100
Cocaine
15.4
97.6
Mushrooms
15.2
97.6
Heroin
15.8
88.1
Speed
15.5
95.2
Poppers
16.5
52.4
Ecstasy
16.8
90.5
PCP
17.2
64.3
Other drugs
17.3
100
Ketamine
17.1
100
Crack
17.0
88.1
Speedball
16.9
69.0
GHB
17.1
57.1
Prescription opiates
Data missing
97.6
Prescription tranquilizers
Data missing
97.6
Prescription stimulants
Data missing
69.0
Open in a separate window
Range, Frequency, Onset of Use, Modes of Administration, and Dosages
Youth used between one and 12 different tryptamines at least once, and between one and eight different phenethylamines at least once (see Table 3). Sniffing and swallowing were the most common administrations. Dosages were difficult to gauge since very few mentioned measuring what they ingested. Rather, youth talked about swallowing "a capsule"; "sprinkling" drugs in a joint, pipe, or bong, filled with marijuana; sniffing a "line"; injecting a "solution"; or swallowing an ecstasy tablet that also contained these substances. Youths who did report on their doses of tryptamines or phenethylamines mentioned amounts measured in milligrams (e.g., 5, 10, 20 mg).
Table 3
Tryptamine and phenethylamine: Age at onset, lifetime use, lifetime frequency, administrations, and dosages (n = 42)
Type
Drug
Age at onset of use
Lifetime use, N (%)
Lifetime frequency
Administrations
Dosages
Tryptamine
DMT
13–23
37 (88%)
1–12
sw sn sm
tb sp ln
AMT
15–23
13 (31%)
1–10
sw sn sm in
sl sp ln cp tb
DiPT
17
2 (5%)
1
sw
cp
5-MeO-DMT
15–22
7 (17%)
1–40
sw sn sm in
sl sp ln cp tb
5-MeO-AMT
15–24
6 (14%)
1–30
sw sn
cp ln
5-MeO-DiPT
17–22
7 (17%)
1–20
sw sn in
cp ln so
DPT
17
1 (2%)
1
sw
cp
5-MeO-DPT
18
1 (2%)
1
sw
cp
4-ACO-MiPT
17
3 (7%)
1
sw sn
cp ln
4-HO-MiPT
16–17
3 (7%)
1
sw sn
cp ln
4-HO-DiPT
17–18
3 (7%)
1
sw
cp
4-HO-DPT
Missing
1 (2%)
1
sw
cp
Phenethylamine
2C-B
17–21
12 (29%)
1–6
sw sn
cp sc ln
2C-I
15–20
11 (26%)
1–25
sw
cp ds
2C-E
16–18
9 (21%)
1–5
sw sn
cp ds ln
2C-P
19
1 (2%)
1
sw
cp
2-CT-7
17–18
5 (12%)
1
sw
cp
2-CT-2
16
3 (7%)
1
sw
cp
DOI
18–19
2 (5%)
1–20
sw
cp
DOB
Missing
1 (2%)
1
sw
cp
Open in a separate window
Contexts of Tryptamine and Phenethylamine Use
The majority of users in the sample (n = 34) only consumed a tryptamine and/or phenethylamine on one or two occasions in their lifetimes. Use occurred while intoxicated on a combination of other substances (e.g., alcohol, cannabis, heroin, LSD, cocaine) at music festivals, concerts, and parties, whereby individuals—both friends and strangers—offered them a tryptamine (primarily DMT or AMT) or a phenethylamine (primarily 2C-B, 2C-I, or 2C-E), which they either smoked or swallowed immediately. Often, these youths did not have knowledge of the tryptamine or phenethylamine they ingested, what to expect, or the amount ingested.
A smaller number (n = 8) of youth used many different tryptamines and phenethylamines. Some purchased these substances from the Internet, where they were promoted as "research chemicals." These youth knew exactly what they consumed, how much they used, and what effects to expect from these substances. Such youth administered these substances in a variety of ways, including sniffing and injecting. Significantly, they were able to describe the effects and distinguish differences among the numerous types of tryptamines and phenethylamines. These youth had used tryptamines, such as DMT, AMT, DiPT, their 5-MeO analogues, and phenethylamines, 2C-B, 2C-I, DOB, and 2C-E on several to many occasions, but other tryptamines, such as 4-HO-MiPT and 5-MeO-DPT, and phenethylamines, 2C-T-2 and 2C-P, only once or twice. While these youth had also used such substances at festivals and parties, they also used them in more secure locations, such in their homes.
Experiences and Effects
Reports from tryptamine and phenethylamine users on Web site chat rooms (e.g., http://www.erowid.com and http://www.lycaeum.com) and the literature (e.g., Rushkoff, 1994; Shulgin and Shulgin, 1991, 1997) generally indicate that these substances cause auditory, visual, and temporal distortions (i.e., hallucinations), though use of any of these substances is likely to depend on the user and their location (Zinberg, 1984). Most in the sample reported positive experiences while using these substances, discussing them as "psychedelic" and "visually hallucinogenic" whereby "you see all kinds of things that aren't really there." No distinctions emerged among the youths' reports on the effects of these drugs. Likewise, youth reported similar negative side effects after use. For instance, several youth reported nausea, vomiting, and dizziness after using AMT, 5-MeO-AMT, and 2C-P. Youth also mentioned an uneasy feeling after using 2C-B and 2C-I, and one youth reported "the most horrible diarrhea" after using 2C-E. Many youth who used any tryptamine or phenethylamine reported headaches, body aches, constipation, as well as feelings of depression and confusion that lasted from several hours to several days after use. A few of the youth who smoked DMT without actually knowing what they used suffered disorientations and frightening experiences. Additionally, being unfamiliar with a tryptamine or phenethylamine, some consumed too much of these substances in one setting, which resulted in unpleasant experiences.
Discussion
This manuscript has presented a preliminary epidemiology of tryptamine and phenethylamine among high-risk youth. Limitations include a small, unrepresentative sample, the possibility that respondents were not truthful, displayed recall bias, or provided socially desired reporting. The sample is also particular given their high rates of ketamine injection, homelessness, arrest, incarceration, drug treatment, and mental health treatment. These characteristics suggest that these youth are somewhat dissimilar from the general population of young people, and findings and conclusions regarding uncommon tryptamines and phenethylamines may thus be distinct among them.
Overall, most youth in the sample who had used a tryptamine and phenethylamine did so at music festivals with little prior knowledge about what they consumed. These youth were often offered these drugs by strangers while intoxicated on a variety of other substances. A few youth purchased these substances on the Internet as "research chemicals" or from friends who had done so. These youth consumed these substances in private settings and knew exactly what substance they ingested and had rough ideas about what to expect in terms of the drugs' effects. Regardless of context, all youth reported similar positive experiences while using these substances and comparable negative side effects.
The long-term negative health outcomes, such as cognitive impairment, drug dependence, and mental health disorders, associated with the use of the tryptamines and phenethylamines are unknown. Cognitive impairment and neurological toxicity, for instance, has been associated with more common tryptamines and phenethylamines, such as MDMA and LSD, though these findings are disputed (see Check, 2004; Halpern and Pope, 1999; Kalant, 2000; Nichols, 2004). More research is needed in these areas, including asking about lesser known tryptamines and phenethylamines in drug monitoring studies. Such measures may allow for generalizations about tryptamine and phenethylamine use among youth to emerge.
Greater regulation needs to be in place over the availability of various tryptamines and phenethylamines. Excluding the 20 reported on here, we found an additional 39 tryptamines and 170 phenethylamines on the Internet (see also Shulgin and Shulgin, 1991, 1997). Many tryptamines and phenethylamines have a long history of utility in therapeutic fields, including research conducted by those at the Multidisciplinary Association for Psychedelic Studies (MAPS; see http://www.maps.org). Furthermore, recent research indicates positive medicinal qualities associated with the use of the tryptamines psilocybin and LSD on humans (see Griffiths et al., 2006; Sewell et al., 2006), and others have suggested the potential therapeutic utility of other tryptamines, such as DMT and Ibogaine, and phenethylamines, such as MDMA and mescaline (see McKenna, 2004; Sessa, 2005; Vastag, 2005). Exploring the further utility of tryptamines and phenethylamines may lead to novel and successful therapeutic and other interventions aimed at improving mental and physical health.
Acknowledgments
This manuscript is based on data collected during a research project funded by the National Institute on Drug Abuse (NIDA) entitled "Ketamine Injection Amongst High-Risk Youth in Three Cities: New York, New Orleans, and Los Angeles" awarded to Dr. Lankenau (DA015631). Opinions expressed herein are those of the authors only and do not reflect the policies or positions of NIDA. The authors thank Brian C. Kelly, Karla D. Wagner, and two anonymous reviewers whose comments improved this manuscript, as well as the young people who shared their lives with us.
Glossary
Hallucinogens

substances regarded as hallucinogens produce visual, auditory and temporal distortions, whereby users experience disruptions in the way they see and hear things, as well as a feeling that time is speeding up or slowing down. These are often qualitatively described as hallucinations. Different hallucinogens at various doses produce these visual, auditory, and temporal distortions at varying degrees.

High-Risk Youth

includes adolescents and young adults who engage in drug use, including injection drug use and polydrug use, teenage parents, homeless youth, young men who have sex with men, youth involved in the criminal justice system, gang members, and sex workers. Such youth are considered high risk because of their behaviors, which place them at risk for a variety of negative health and social outcomes (e.g., sexually transmitted infections, including HIV and HCV, addiction, incarceration, exclusion, injury, disability, death).

Injection Drug User

often abbreviated as IDUs, are individuals who have administered illicit drugs via a syringe inserted into a vein (intravenous, IV), into a muscle (intramuscular, IM), or into the skin (subcutaneous).

Phenethylamines

phenethylamines discussed in this manuscript may best be considered psychedelic phenethylamines, a family of psychoactive substances primarily regarded for their hallucinatory properties. Common phenethylamines of this order include mescaline and MDMA ("ecstasy"). Lesser known phenethylamines are often referred to in their abbreviated names (2CB, 2CT7, DOB). Phenethylamines naturally occur in animals and plants but can also be synthetically produced.

Tryptamines

tryptamines discussed in this manuscript may best be considered psychedelic tryptamines, a family of psychoactive substances primarily regarded for their hallucinatory properties. Common tryptamines of this order include LSD ("acid") and psilocybin found in magic mushrooms. Lesser known tryptamines are often referred to in their abbreviated names (e.g., DMT, AMT, 5MEODiPT), whereby the final letter, "T," represents tryptamine. Tryptamines naturally occur in animals, plants, and fungi but can also be synthetically produced.
The Authors
Bill Sanders, Ph.D., is an assistant professor in the Department of Pediatrics at the University of Southern California and a researcher within the CHOIR program, Saban Research Institute, Childrens Hospital Los Angeles. His research interests include homeless youth, injection drug use, club drug use, polydrug use, gang youth, youth violence, and general involvement in offending. He is currently an ethnographer and analyst on three-city study of the health risk surrounding the injection of ketamine and a principal investigator on a public health study of gang-identified youth in Los Angeles. Both studies are funded by the National Institute on Drug Abuse. His latest book, Drugs, Clubs and Young People: Sociological and Public Health Perspectives, was published in 2006 by Ashgate.
Stephen E. Lankenau, Ph.D., is an assistant professor at the University of Southern California, Keck School of Medicine, Departments of Pediatrics and Preventative Medicine. Trained as a sociologist, he has studied street-involved and other high-risk populations for the past 10 years, including ethnographic projects researching homeless panhandlers, prisoners, sex workers, and injection drug users. Currently, he is principal investigator of a 4-year NIH study researching ketamine injection practices among young IDUs in New York, New Orleans, and Los Angeles.
Jennifer Jackson Bloom received her MPH with a specialization in epidemiology from the University of California, Los Angeles. She works with the Division of Research on Children, Youth and Families at Childrens Hospital Los Angeles. Her research interests include behavioral risk in substance abusing populations, modeling longitudinal change in substance use and the application of geography to drug abuse research.
Dodi Hathazi graduated with a B.S. in psychology, magna cum laude, from Saint Lawrence University in Canton, New York. She works as an ethnographer with the Division of Research on Children, Youth and Families at Childrens Hospital Los Angeles. Her research interests include polydrug use patterns among homeless traveling youth and reproductive health issues including pregnancy rates and outcomes in high-risk youth. Previously, she worked at the RAND Corporation in Santa Monica, California, in the Survey Research Group where she collected data for three behavioral research projects.
Footnotes
1Ethnographers approached a variety of young people differentiated by race, gender, age, and style and kept brief notes on appearances and responses. Youth who qualified, however, were predominately homeless. Homeless youth are a vulnerable population, and the ethnographers, who have worked on several research projects involving high-risk youth, were particularly sensitive to their concerns. While youth were told that the research would not directly benefit them, many expressed their gratitude for the interview incentive, the light snacks they were provided during the interview, and the chance to talk about their lives to interested professionals in comfortable settings. None of those who qualified for the interview refused to participate. Youth were informed of their rights as research participants, and their disclosures were further protected by a Federal Certificate of Confidentiality. Due to the nature of the research, the amount of youth recruited, and the breadth of topics covered, limited information was gathered about the dynamics of the youth in terms of their skills, values, functioning abilities, social networks, and adaptations regarding their use of substances outside ketamine.
Publisher's Disclaimer: This article maybe used for research, teaching and private study purposes. Any substantial or systematic reproduction, re-distribution, re-selling, loan or sub-licensing, systematic supply or distribution in any form to anyone is expressly forbidden.
The publisher does not give any warranty express or implied or make any representation that the contents will be complete or accurate or up to date. The accuracy of any instructions, formulae and drug doses should be independently verified with primary sources. The publisher shall not be liable for any loss, actions, claims, proceedings, demand or costs or damages whatsoever or howsoever caused arising directly or indirectly in connection with or arising out of the use of this material.
References
Australian Bureau of Criminal Intelligence (ABCI) Australian Illicit Drug Report 2000–01. Canberra: Commonwealth of Australia; 2002. [Google Scholar]
Biernacki P, Waldorf D. Snowball: Problems and techniques of chain referral sampling. Sociological Methods and Research. 1981;10:141–163.[Google Scholar]
Carmo H, Hengstler JG, de Boer D, Ringel M, Remiao F, Carvalho F, et al. Metabolic pathways of 4-bromo-2,5-dimethoxyphenethylamine (2C-B): Analysis of phase I metabolism with hepatocytes of six species including human. Toxicology. 2005;206(1):75–89. [PubMed] [Google Scholar]
Check E. The ups and downs of ecstasy. Nature. 2004;429:126–128. [PubMed] [Google Scholar]
Clatts MC, Rees Davis W, Atillasoy A. Hitting a moving target: The use of ethnographic methods in the development of sampling strategies for the evaluation of AIDS outreach programs for homeless youth in New York City. In: Lambert E, editor. The collection and interpretation of data from hidden populations (NIDA Research Monograph 98) Rockville, MD: US Department of Health and Human Services; 1995. [Google Scholar]
Des Jarlais D, Perlis T, Settembrino J. The use of electronic debit cards in longitudinal data collection with geographically mobile drug users. Drug and Alcohol Dependence. 2005;77(1):1–5. [PubMed] [Google Scholar]
Drug Enforcement Administration. Microgram Bulletin. 5. Vol. 36. Washington, DC: Author; 2003. [Google Scholar]
Drug Enforcement Administration. Microgram Bulletin. 3. Vol. 38. Washington, DC: Author; 2005. [Google Scholar]
Griffiths RR, Richards WA, McCann U, Jesse R. Psilocybin can occasion mystical-type experiences having substantial and sustained personal meaning and spiritual significance [Electronic version] Psychopharmacology. 2006;187:268–283. [PubMed] [Google Scholar]
Halpern JH. Hallucinogens and dissociative agents naturally growing in the United States. Pharmacology Therapeutics. 2004;102(2):131–138. [PubMed] [Google Scholar]
Halpern JH, Pope HG., Jr Do hallucinogens cause residual neuropsychological toxicity? Drug and Alcohol Dependence. 1999;53(3):247–256. [PubMed] [Google Scholar]
Halpern JH, Pope HG., Jr Hallucinogens on the Internet: A vast new source of underground drug information. American Journal of Psychiatry. 2001;158(3):481–483. [PubMed] [Google Scholar]
Hathazi D, Lankenau SE, Sanders B, Jackson-Bloom J. The Normalization of polydrug use amongst homeless traveler youth; Paper presented at the American Public Health Association 133rd Annual Meeting; Philadelphia. 2005. Dec, [Google Scholar]
Hyde J. From home to street: Understanding young people's transitions into homelessness. Journal of Adolescence. 2005;28(2):171–183. [PubMed] [Google Scholar]
Jacob MS, Presti DE. Endogenous psychoactive tryptamines reconsidered: an anxiolytic role for dimethyltryptamine. Medical Hypotheses. 2005;64(5):930–937. [PubMed] [Google Scholar]
Jansen KLR. Ketamine: Dreams and realities. Sarasota, FL: Multidisciplinary Association for Psychedelic Studies; 2001. [Google Scholar]
Kalant H. The pharmacology and toxicology of "ecstasy": (MDMA) and related drugs. Canadian Medical Association Journal. 2001;165(7):917–928.[PMC free article] [PubMed] [Google Scholar]
Kikura-Hanajiri R, Hayashi M, Saisho K, Goda Y. Simultaneous determination of nineteen hallucinogenic tryptamines/beta-calbolines and phenethylamines using gas chromatography-mass spectrometry and liquid chromatography-electrospray ionisation-mass spectrometry. Journal of Chromatography. B, Analytical Technologies in the Biomedical and Life Sciences. 2005;825(1):29–37. [PubMed] [Google Scholar]
Laks S, Pelander A, Vuori E, Ali-Tolppa E, Sippola E, Ojanpera I. Analysis of street drugs in seized material without primary reference standards. Analytical Chemistry. 2004;76(24):7375–7379. [PubMed] [Google Scholar]
Lankenau SE. On ketamine: In and out of the K hole. In: Sanders B, editor. Drugs, clubs and young people: Sociological and public health perspective. Aldershot, UK: Ashgate; 2006. [Google Scholar]
Lankenau SE, Clatts MC. Patterns of polydrug use among ketamine injectors in New York City. Substance Use Misuse. 2005;40:1381–1397.[PMC free article] [PubMed] [Google Scholar]
Lankenau SE, Sanders B. Patterns and frequencies of ketamine use in New York City. Journal of Psychoactive Drugs 2007[Google Scholar]
Lankenau SE, Sanders B, Jackson-Bloom J, Hathazi S, Alarcon E, Tortus S, Clatts M. Ketamine injection initiation among young injection drug users (IDUs) in three U.S. cities. Drug and Alcohol Dependence. 2007;87:183–193.[PMC free article] [PubMed] [Google Scholar]
McCandless D. Goodbye ecstasy, hello 5-Meo-DMT: New designer drugs are just a click away. The Guardian (Electronic Version) 2004. Feb 16, Available from http://www:guardian.co.uk.
McKenna DJ. Clinical investigations of the therapeutic potential of ayahuasca: Rationale and regulatory challenges. Pharmacology and Therapeutics. 2004;102(2):111–129. [PubMed] [Google Scholar]
Measham F. Play space: Historical and socio-cultural reflections on drugs, licensed leisure locations, commercialization and control. International Journal of Drug Policy. 2004;15:337–345.[Google Scholar]
Muller AA. New drugs of abuse update: Foxy methoxy. Journal of Emergency Nursing. 2004;30(5):507–508. [PubMed] [Google Scholar]
Nichols DE. Hallucinogens. Pharmacology and Therapeutics. 2004;101:131–181. [PubMed] [Google Scholar]
Penrod J, Preston DB, Cain RE, Starks M. A discussion of chain referral as a method for sampling hard-to-reach populations. Journal of Transcultural Nursing. 2003;14:100–107. [PubMed] [Google Scholar]
Rushkoff D. Cyberia: Life in the trenches of hyperspace. Manchester, UK: Clinamen Press; 1994. [Google Scholar]
Sanders B. Young people, clubs and drugs. In: Sanders B, editor. Drugs, clubs and young people: Sociological and public health perspectives. Aldershot, UK: Ashgate; 2006. pp. 1–12. [Google Scholar]
Sewell RA, Halpern JH, Pope HG., Jr Response of cluster headache to psilocybin and LSD. Neurology. 2006;66(12):1920–1922. [PubMed] [Google Scholar]
Sessa B. Can psychedelics have a role in psychiatry once again? British Journal of Psychiatry. 2005;186:457–458. [PubMed] [Google Scholar]
Shulgin A, Shulgin A. PiHKAL (phenethylamines I have known and loved) Berkeley: Transform Press; 1991. [Google Scholar]
Shulgin A, Shulgin A. TiHKAL (tryptamines I have known and loved): The continuation. Berkeley: Transform Press; 1997. [Google Scholar]
Tanaka E, Kamata T, Katagi M, Tsuchihashi H, Honda K. A fatal poisoning with 5-methoxy-N,N-diisopropyltryptamine, Foxy [Electronic version] Forensic Science International. 2006;163:152–154. [PubMed] [Google Scholar]
Vastag B. Addiction research: Ibogaine therapy: A "vast, uncontrolled experiment" Science. 2005;308(5720):345–346. [PubMed] [Google Scholar]
Watters JK, Biernacki P. Targeted sampling: Options and considerations for the study of hidden populations. Social Problems. 1989;36:416–430.[Google Scholar]
Wilson JM, McGeorge F, Smolinske S, Meatherall R. A foxy intoxication. Forensic Science International. 2005;148(1):31–36. [PubMed] [Google Scholar]
Winstock AR, Wolff K, Ramsey J. Ecstasy pill testing: harm minimization gone too far? Addiction. 2001;96(8):1139–1148. [PubMed] [Google Scholar]
Yacoubian GS, Jr, Miller S, Pianim S, Kunz M, Orrick E, Link T, et al. Toward an ecstasy and other club drug (EOCD) prevention intervention for rave attendees. Journal of Drug Education. 2004;34(1):41–59. [PubMed] [Google Scholar]
Zinberg NE. Drug, set, and setting: The basis for controlled intoxicant use. New Haven: Yale University Press; 1984. [Google Scholar]
Sours: https://www.ncbi.nlm.nih.gov/pmc/articles/PMC2536767/
Labeled "Research" Chemicals, Doping Drugs Sold Openly on Amazon.com
It's not for the needle-shy.
The drugs are sold in vials, and users reconstitute the powder in sterile water, suck the substance into a syringe, stick the needle under their skin, and blast it into their body.
These are peptides, short chains of amino acids that, when made naturally in the body, serve a wide range of functions, including stimulating the release of human growth hormone to build muscle and repair injury. Olympic athletes, bodybuilders, and major leaguers have sought out synthetic versions or variants of peptides, easily manufactured in a lab, in an attempt to speed recovery from injury and gain a competitive edge.
Regulators have a word for it: doping.
The Markup found 66 listings for peptides available for sale on Amazon in August and September, even though the company bans injectable drugs and told The Markup in May it would start cracking down on peptide listings. The peptides we found are not on the FDA's approved drug list, and it is illegal to sell misbranded or unapproved new drugs. Several are classified as doping drugs by the World Anti-Doping Agency.
We found sellers by the likes of Paradigm Peptides, whose Facebook posts include bulky bodybuilders and a claim that its peptide is best for "weight lifting," Pharma Grade Peptides, which offered $120 vials of peptides from a business connected to a Los Angeles home that recently sold for $2.5 million, and Quality Research Chemicals, which offered an array of peptides from a signless storefront neighboring an insurance agent in Oklahoma City.
66
Listings found by The Markup for peptides available for sale on Amazon.com in August and September.
While almost every peptide listing claimed to be for "research" purposes or "lab" use, reviews and product questions for at least 18 listings clearly showed people were taking it themselves—which experts say is dangerous.
After showing Amazon our findings, company spokesperson Mary Kate McCarthy said the listings were "allowed in our store for laboratory or research use only and not for human injection or consumption," despite the evidence of human consumption that we presented to the contrary. 
"We do not sanction customer misuse or abuse of products," McCarthy said. "However, out of an abundance of caution, we decided to no longer allow these products and have been removing them since, as we have in this case."
Every one of the listings has since come down. McCarthy did not comment on how many vials had been sold before the company took action.
↩︎ link
From Experimental Racehorse Drug to Amazon.com
While the peptides we found are not FDA approved, early enthusiasts believe the drugs may soon replace certain prescriptions, hacking into the body's innate healing chemistry.
Medical researchers are examining peptides for many possible applications. Researchers are studying the efficacy of synthetic peptides to assist in-vitro fertilization, reduce body weight in patients predisposed to obesity and for multiple approaches to treating cancer. Earlier this year, Cuba claimed its biotechnologists had discovered a peptide that may be helping to curb deaths from COVID-19.
But the enthusiasm for untested peptides is premature, experts warn, and has ignited an illicit underground market for the drugs. About a decade ago, competitive athletes raced to peptides for a performance boost after steroids became easily detectable and, along with human growth hormone, became strictly regulated by sports agencies and federal law.
Olivier Rabin, the director of science at the World Anti-Doping Agency, or WADA, said that TB-500, one of the substances we found for sale on Amazon.com, was originally sold as an experimental veterinary drug for race horse recovery. But when a package of the substance was discovered by customs officials en route to a Tour de France cyclist in 2009, officials opened an investigation and WADA subsequently banned the drug. A slew of peptides are now banned.
Since then, major league baseball players including Alex Rodriguez, Braves pitcher Andrew McKirahan, Dodgers pitcher Josh Ravin, and Indians outfielder Marlon Byrd have been accused of using peptides. The drugs have made their way into doping cases in track and field, cycling and soccer and eventually into neighborhood gyms, where weightlifters and other hardcore hobbyists have an unproven faith that peptides help with everything from tanning, to life extension, to enhancing sexual performance, to building muscle and healing sports injuries.
But users also risk potential legal consequences: For example, in Texas, possession of drugs that are unsafe for self-medication can be considered a misdemeanor offense.
Other users opt to obtain peptides more formally with a prescription and through a compounding pharmacy willing to make a drug, though there's confusion among practitioners we spoke to about the legality of this route. Most of the drugs we found are not approved for compounding and, according to FDA regulations, must still go through the agency's approval process—like any other new drug.
Nevertheless, providers say getting a prescription ensures a degree of quality and precision in dosing. It's costly, though, to remove potentially harmful manufacturing by-products and to have a third party test the batch for quality. So the risk-tolerant are looking to the internet.
Some appear to be turning one another on to peptides through Reddit threads, Facebook groups, and YouTube testimonials.
That's how Isidro Rendon, a San Antonio amateur bodybuilder whose nagging shoulder pain was keeping him out of the gym, caught on to the drug. Rendon said he learned about peptides' reputation for promoting healing from a YouTube video hosted by a competitive bodybuilder he admires. (Google spokesperson Farshad Shadloo told The Markup that while YouTube does restrict content describing the recreational use of steroids, the video in question "does not violate our Community Guidelines.")
With a few clicks, Rendon was able to find peptides BPC 157 and TB-500 on Amazon.com. This wasn't some backroom drug deal. This was Amazon—a company Redon knew and trusted. And reviews showed others did, too.
"Many said it was safe with great feedback," Rendon said in an interview with The Markup. "So I just went for it."
Rendon did not respond to follow-up questions about whether he knew the drugs were not FDA approved and the legal issues of obtaining them.
After his shipment arrived, he followed up with a five-star review of his own in January, his bowling-ball biceps taking up much of his profile photo. "Two weeks of use and shoulder pain & knee pain greatly improved," he wrote. "Pure as gold."
↩︎ link
Prosecutors Call "Research" Label a Ruse
Amazon.com has a sizable storefront for industrial and scientific products, from microscopes to dental equipment, but few if any reviews on the peptide listings say anything about lab research.
"I have had leaky gut and IBS for the past 3 years," wrote John Sullivan on a listing for 5 milligrams of BPC 157, a peptide not approved by the FDA, in July. "This product is the first to lessen my symptoms considerably."
"The 'animal' I gave this to, noticed greatly reduced pain within a couple hours from lower back injury that had plagued him," wrote Sharkly Buyer on the same listing Rendon reviewed for TB-500, winking at the seller's "Not for human consumption" disclaimer.
"This product alone saved the animal from inevitably having to undergo more costly less beneficial medical treatment at the hands of ignorant doctors who foolishly shun all performance enhancing substances," the buyer concluded.
All but nine of the listings we found on Amazon.com claimed that the drugs were for research or were lab chemicals or otherwise were not for human consumption. The rest did not have these specific disclaimers but listed the drugs under Amazon's "Industrial and Scientific" category.
But owners of other sites who've claimed peptides were being sold for research have still faced prosecution.
"The disclaimer was just a simple disguise and cover," said Sam Louis, a former assistant U.S. attorney for the Southern District of Texas who prosecuted peptide sellers several years ago before joining a private practice. Louis explained that such cases generally require showing that a defendant intended or had reason to know the drug was for people, and prosecutors point to communication or advertisements to prove the point.
In 2013, an Illinois man was indicted after he advertised peptides he'd imported from China to bodybuilders, selling direct to consumers on sites (since taken down) like aminooutpost.com and genesispeptides.net, according to the indictment filed in the United States Court for the Western District of Pennsylvania. He ultimately pleaded guilty to selling misbranded drugs, among other charges, and was sentenced to probation and community service.
In another indictment, filed in the United States Court for The District of Maryland, a Florida man who paid bodybuilders for endorsements and frequented their conventions was nabbed after selling peptides to a government agent. A raid of his home revealed $2 million of misbranded drugs, and in 2015, he too pleaded guilty and received six months of home confinement.
McCarthy, the Amazon spokesperson, declined to comment on whether Amazon was aware sellers "disguised" drug listings under research labels.
"We require all products offered in our store to comply with applicable laws and regulations and developed industry-leading tools to prevent unsafe or non-compliant products from being listed in our stores," McCarthy said. She did not explain why some peptide listings had been live and selling to customers for years.
The Markup attempted to reach all the peptide sellers we found, through Amazon's message platform and when possible, via phone, social media, and standalone business websites.
"Someone was using my son's account without my knowledge and selling the items you are questioning," said Yossi Segelman in an email response to questions about Pharma Grade Peptides.
"The items have since been removed and the account is now inactive," Segelman said.
Another seller, Pendmo Supplies, shuttered its entire business after being contacted by The Markup.
A customer service representative who gave her name as Jennifer and declined to give her last name answered the phone at Paradigm Peptides. She told The Markup the company sells peptides "under a research umbrella," which she believed kept them in compliance with Amazon policies and U.S. law.
Jennifer also acknowledged the market is really for human use, adding she takes two herself.
"Peptides are administered via injection," she said. Otherwise the "stomach acid would destroy it."
A representative for Trident Peptide, who declined to give a name, responded to an email The Markup sent to [email protected], saying Trident Peptides makes an effort to enforce the research-only rule.
"We try to then stop selling our products to customers who make reviews clearly showing they abused the product," the representative wrote. "However, on Amazon, they use nick names on their accounts, so their real name is not the buyer name 75% of the time. Also checking this is extremely hard."
↩︎ link
"Unwitting Guinea Pigs" for Untested Substances
"The thought of otherwise young healthy individuals taking such products is extremely distressing," Amy Eichner, of the U.S. Anti-Doping Agency, said in an email to The Markup. "Messing with hormones can have myriad long term effects including infertility, changes in growth rates, suppression of your own natural hormones systems, and probably many other unknown side effects."
Louis, the former prosecutor, said consumers looking to the internet to get the drugs a "little bit cheaper" are putting themselves at risk for harmful drug interactions, unintended side effects, and the consequences of poor manufacturing. He once prosecuted a case involving a different drug sold online that contained gypsum, a mineral commonly used in chalk and drywall. 
"It really can be a life and death decision," Louis said.
Amazon declined to comment on the safety issues posed by peptide listings.
Some of its customers, reviews show, were worried. One customer wrote that he sought a lab report from the seller, only to be ignored.
"I bought 4 vials, and now they are in the trash can" wrote the buyer, who identified himself as Samuel, in a review of BPC 157 last year. He wrote it would have been crazy to blindly trust them.
"I'm not so mad to inject or ingest an unknown powder in my body," he said.
Around the same time, army joe38 wrote in a review of the same product, "I had a dangerous allergic reaction that needed to be treated with prednisone with this stuff. Poor quality control, contaminated."
Dr. Rand McClain, a regenerative and sports medicine physician in Santa Monica, Calif., says he frequently has to warn patients against buying peptides online, where sourcing and purity can be suspect. He has prescribed peptides to his patients from compounding pharmacies he trusts, and he believes that when used under proper medical supervision, peptides are safe and legal.
Mclain said Amazon should be making sure sellers aren't trying to skirt U.S. drug laws with false disclaimers.
"Amazon needs to do a better job," Mclain said.
↩︎ link
Amazon Has Long Struggled to Keep Bad Products off Its Pages
Amazon has had a long and public struggle with keeping counterfeit, unsafe, and banned items off its e-commerce platform, where just about anyone can sign up to post just about anything. The e-commerce intelligence firm Marketplace Pulse estimates Amazon has about three million active third-party sellers worldwide—a sprawling business policed through a combination of automated detection of problematic language and other risk signals and workers tasked with pulling things down after people complain.
McCarthy stated that Amazon stopped more than six billion "suspected bad listings" from posting last year, an often cited statistic, but elsewhere the company has acknowledged that "bad actors" have slipped past safeguards.
Banned Bounty
Amazon's Enforcement Failures Leave Open a Back Door to Banned Goods—Some Sold and Shipped by Amazon Itself
The online giant bans products related to drugs, spying and weapons, but we found plenty for sale; one of the items bought on the site left a grim trail of overdoses
An investigation by The Markup earlier this year found Amazon's enforcement failures left open a backdoor to nearly a hundred listings for banned goods, including products to use drugs: marijuana bongs, dab kits used to inhale cannabis concentrates, and crackers that can be used to get high on nitrous oxide.
Among the banned items we found on Amazon.com were two pill presses, one of which was dubiously labeled a candymaker. It wasn't an isolated event. A pharmaceutical grade pill press that had been sold on Amazon.com a few years before, and before the company banned them, had been used to press fentanyl-laced counterfeit prescription opioids, according to federal law enforcement. Officials said the drugs led to a mass overdose in Tennessee. At least two people died.
"It may be more profitable to have the 'wild, wild west' of sales, but it's also much more dangerous for consumers," said Lori Wallach, director of the nonprofit consumer advocacy group Public Citizen's Global Trade Watch.
In May and as part of our earlier investigation, The Markup brought the sale of peptides to Amazon's attention, noting that people appeared to be injecting them. Company spokesperson Patrick Graham responded to our questions with a denial, saying it was "not true that we sold injectable drugs."
"We did sell lab chemicals that were clearly marketed as being for research use only and not for human consumption," Graham wrote in an email. "Out of an abundance of caution we are restricting them going forward."
Strength Products, one of the sellers The Markup identified in May, continued to operate on Amazon.com for weeks, hawking the same drugs in other posts. When The Markup again contacted Amazon about Strength Products in June, the storefront was shuttered. Strength Products did not respond to requests for comment.
But The Markup found active listings for peptides on Amazon.com—many with reviews indicating human consumption—as recently as last week. More than a quarter of the peptide listings had been around for at least a year, showing the extent to which Amazon has failed over time to enforce its own rules.
For its own part, Amazon has argued it is not liable for harm caused by third-party products sold on its website by invoking Section 230 of the Communications Decency Act, claiming it's covered under the law, which states websites are not responsible for third-party speech that appears on their sites. Recently, a federal court and California court have disagreed, and this summer Amazon signaled it may be amenable to legislation that would explicitly make online marketplaces liable for unsafe products—as long as any rules also apply to its competitors.
The Markup found Amazon's own customer tools were used to offer people what they needed to start dosing. Amazon's recommended items included those needed to inject the drug, such as bacteriostatic water and syringes, and complementary or competing options for peptides. In reviews and product question features, customers exchanged tips on how to use the drugs.
McCarthy, the Amazon spokesperson, said that the "frequently bought together" feature is automated and based on customer behavior and that reviews that "advocate an illegal activity are prohibited by our guidelines and are removed when discovered either during our moderation process or when brought to our attention," adding those reviews have since been removed along with the listings.
That didn't stop countless customers from viewing the information before the listings were pulled.
"[Y]ou will need 10 mL of Sterile Water or equivalent, depending on the method of use," wrote James Heisey, in an answer to another customer's question about how to reconstitute BPC 157.
"Your cartilage and tendons wouldn't be perfect with one bottle," added Michael Carey in response. "It does work and everyone's body is different."
"Good for just about any tissue repair, for better results, combine with BPC 157," wrote an anonymous reviewer on a listing for TB-500 in July.
One customer browsing a peptide listing thought to ask, "should I only buy peptides from licensed pharmacies?"
The emphatic reply from another customer: "yes, you should."
Correction
This article has been updated to correct the spelling of Dr. Rand McClain's last name.
Real quick ...
As technology extends its reach into all corners of culture and blackbox algorithms reshape our lives in untold ways, The Markup is working to bring it all into focus.
We're a nonprofit newsroom that brings tech expertise to tech reporting. We pursue hard-hitting, data-driven analyses and hold powerful institutions to account.
Independent journalism is essential to a healthy society, and your support is essential to independent journalism.
Support The Markup Now
Sours: https://themarkup.org/banned-bounty/2020/09/17/amazon-sales-peptides-doping-drugs
Athletes only too happy to be 'lab rats'
The Tribune bought a vial labeled GW501516 from Osta-Gain for $69.98. The label included a disclaimer: "For Research Purposes Only. Not For Human Consumption." The Osta-Gain site states that the drug is "being investigated for drug use by GlaxoSmithKline" and adds that the "increase in endurance, muscle fiber performance, fat loss and metabolism suggests it has the potential for ergogenic use and abuse."
Kentucky attorney J. Clark Baird, who represents Osta-Gain and several other companies that sell research chemicals on the Internet, noted that customers who buy research chemicals through Osta-Gain must, prior to ordering, sign an electronic disclaimer that specifically states human consumption is illegal.
Baird acknowledged that some experimental products might be diverted for human use despite the warnings. But a consumer's misuse of the product "doesn't mean it's the fault of the manufacturer," he said.
Baird said he counsels his clients not to advertise on bodybuilding boards. "At the end of the day, all they can do is sell products that aren't illegal, sell them in a responsible way and make sure purchasers are aware of the limitations on the product," he said.
Collins, however, said warnings aren't necessarily enough to protect a distributor.
"The government can view it as a trick or a cover," he said.
Adam Higdon of Palatine faces federal charges, including mail fraud and misbranding of drugs, after he falsely represented on his websites that he was selling substances "for research use only … not for human consumption," according to a indictment announced this month. In emails to customers, Higdon is accused of describing the benefits of his products for burning fat and tanning in preparation for bodybuilding shows.
Attempts to reach Higdon for comment were unsuccessful.
In January, Nevada's Chandan Manansingh pleaded guilty to "introducing a misbranded drug into interstate commerce." He was accused of repackaging, relabeling and reselling nonapproved experimental drugs to consumers who injected themselves with the products. Though the website had numerous disclaimers stating the drugs were for research only, "Manansingh knowingly used these disclaimers as a ruse to avoid FDA scrutiny," according to court documents.
Manansingh advertised his website and products extensively in bodybuilding magazines and sold his products to bodybuilders for their personal use, according to the plea agreement. He also advised his customers — including an undercover federal agent — via email and telephone "on how to self-administer the drugs, including recommended dosages and placement of the injections to best produce the desired bodily enhancements," documents state.
Manansingh's attorney, Andrew Ira Alperstein, declined to comment as the sentencing is pending.
GlaxoSmithKline originally began developing GW501516 in 2005 as a way to treat high cholesterol associated with metabolic syndrome. When safety studies found it caused multiple types of cancer in mice and rats, the company pulled the plug in 2006 and reported its findings to regulatory authorities and at a scientific meeting.
"We don't have a patent for GW501516 and can't control what is sold on the Internet," said Williams, leader of the drugmaker's anti-doping initiative. "We just have to be vigilant in working with (the World Anti-Doping Agency) and getting the message out that there are dangers in taking these chemicals that have not been approved for use."
The drug's long-term effects are unknown because the initial human trials were limited and involved small numbers of patients, according to information the company gives to physicians who ask about it.
"It's not a great compound," said Ronald Evans, a professor and director of the Gene Expression Laboratory at the Salk Institute for Biological Studies in La Jolla, Calif. His research showed GW501516 may boost endurance and had the potential to be abused by athletes.
"It has a certain toxicity; it tends to accumulate and doesn't metabolize well," Evans said. "It can crystallize when it gets to be concentrated in such high levels."
But in some circles, the long-term effects are secondary issues. On a recent thread on elitefiness.com, users discussed how to improve the taste of GW501516 for their lab rats. A user weighed in with the final word: "Who gives a (expletive) if it doesn't taste like candy? My rats and I agree. Results > taste."
Twitter @juliedeardorff
Sours: https://www.chicagotribune.com/lifestyles/ct-xpm-2013-04-21-ct-met-unapproved-drugs-20130421-story.html
Viagra Boys - Research Chemicals
Research Chemicals Bodybuilding Best Weight Loss Diet - MEDIC EXAMS
research chemicals bodybuilding Sleep And Lose Weight Pills.
The golden waterfall kept quick diet plans pouring into phentermine vs adderall erectile dysfunction drug s body, flushing his research chemicals bodybuilding research chemicals bodybuilding flesh, his flesh and the blood in his body were gradually research chemicals bodybuilding Best Fat Burner For Men 2020 washed by this golden waterfall, and gradually became golden, faintly, as if slim fast reviews before and after contained A trace of inexplicable majesty.
Instead, he healthy breakfast recipes for weight loss took a deep breath, and the anger keto weight loss pills shark tank in his eyes gradually disappeared.
It can also evolve into a real beast, At this time, above the dragon s head, a man stood with his hand down, and his robe stirred with the wind.
The previous woman in white, even if it how to get rid of fat fast was not really research chemicals bodybuilding how to get rid of fat fast a heavenly supreme, would have stepped into half research chemicals bodybuilding a foot.
Is this inside research chemicals bodybuilding MEDIC EXAMS the Buddhist scriptures building erectile dysfunction drug otc weight loss pill as good as phentermine murmured to the vast starry sky in front of him.
It seems that the weight loss rx pills news should have been the Holy Demon Emperor who told male enhance pills, that guy, after all, was the mount of the former Emperor, knowing not The Secret of the Ancient Heavenly Palace.
That is the power of war However, how to get rid of fat fast research chemicals bodybuilding just when the terrible wars of research chemicals bodybuilding comparable supremacy gathered, erectile research chemicals bodybuilding dysfunction best type of protein powder for weight loss drug immediately took out the weapon and raised it with one how to lose weight with herbalife hand.
erectile dysfunction cocaine to lose weight drug, by virtue of her own tyrannical thoughts, actually combined the five battle ideas with success Although this blending research chemicals bodybuilding Juicing Diet Plan For Weight Loss research chemicals bodybuilding is not a truly perfect blend, best pre workout for weight loss female can t lose weight no matter what the power of blending is still far beyond the diabetes drug for weight loss Lose Weight Doing Nothing research chemicals bodybuilding time when the five battle intentions are fighting each other.
Jiu You is still a black dress with a slender diabetes weight loss drug research chemicals bodybuilding figure, which highlights his proudness how to get rid of fat fast The research chemicals bodybuilding MEDIC EXAMS curve of the person, research chemicals bodybuilding she also has beautiful and delicate facial features, she has always been research chemicals bodybuilding calm, quite cold, and because of the awakening of the blood of the undead bird, it makes Leslie Sansone 2 Mile Walk Weight Loss her have healthy lunch meals to lose weight a part of weight loss pill without diet and exercise loose weight in a week the blood Noble, it seems quite extraordinary.
erectile dysfunction drug pressed his lips tightly, He glanced at the sea and muttered, Aren t we at this sea Not at sea, where 3 Month Weight Loss Before And After how to get rid of fat fast research chemicals bodybuilding is that erectile dysfunction drug stared down at the rough sea, silent for a moment, his eyes suddenly froze Not at sea, research chemicals bodybuilding is it at research chemicals bodybuilding Best Fat Burner For Men 2020 the bottom of the sea Wow erectile Lose Weight Doing Nothing research chemicals bodybuilding dysfunction drug s figure almost instantly turned into a streamer burst, and finally thumped into the sea of research chemicals bodybuilding Best Fat Burner For Men 2020 water, deep swim to lose belly fat Juicing Diet Plan For Weight Loss research chemicals bodybuilding research chemicals bodybuilding into the sea, his spiritual power spread, and then, he saw When I arrived at the extremely majestic giant palaces, they were like giant beasts, crawling on the bottom of the deep sea.
En male losing weight pills for men enhance research chemicals bodybuilding Best Fat Burner For Men 2020 pills stunned, research chemicals bodybuilding MEDIC EXAMS looking at her erectile dysfunction drug who was red weight loss pill blocking her doubtfully.
That is lose fat while building muscle because Leslie Sansone 2 Mile Walk Weight Loss his own emotions have been brewing to the extreme at this time.
Of course, how to lose subcutaneous fat fast this improvement of Nine Nine is obviously also prescriptive weight loss center an encounter but not a request.
Uh Countless eyes immediately projected away at this time, looking closely at Juicing Diet Plan For Weight Loss research chemicals bodybuilding the token.
Then two million, erectile dysfunction drug took the Jade amino acids for weight loss Bottle and smiled indifferently.
The light shrouded Zong Teng, which directly new prescription weight loss pill suppressed him to kneel on the ground, and his skeleton was chemicals bodybuilding clicking.
If he has chemicals bodybuilding to deal with a half step ninth grade stone shadow with much hydra cut weight loss what to measure for weight loss effort, then he doesn t need to continue.
The heart fox fairy was speechless and murmured, daring not to say anything.
That seemed to be a real star falling, The kind research chemicals bodybuilding of falling power, even the strongest of the best diet supplement Ninth Grade Peak, will be completely destroyed.
That blood light suddenly rolled up and fell directly into erectile dysfunction drug s hands.
Therefore, when he discovered that research chemicals bodybuilding this perfect level of male research chemicals bodybuilding enhance 3 Month Weight Loss Before And After how to get rid of fat fast pills baptism had a huge improvement in his physical body, how could he not be ecstatic.
It can be regarded as the first time since the establishment of Da Luo Tian Yu.
Research chemicals bodybuilding Sale
It seems that they are 3 Month Weight Loss Before And After how to get rid of fat fast all obscured at this time, boom boom boom The form of the mythical beast outside the bodies of male enhance pills s three are the weight loss pill side effect permanent people was finally unsustainable, and was directly slammed away.
However, he vintage burn bodybuilding also believes that Juicing Diet Plan For Weight Loss research chemicals bodybuilding maybe others just regard his words to be a strong man as a reckless reckless speech, but that is clear The faint girl 7 slim diet pills believes unwaveringly from the beginning, even more than research chemicals bodybuilding he believes in himself how to get rid of fat fast One day, he will become the strong man who will truly appear in front of her.
erectile dysfunction drug nodded, and his eyes looked at the how to get rid of fat fast sky and earth standing with white short button down men slim interest, like Lose Weight Doing Nothing research chemicals bodybuilding a barrier that herbalife weight loss plan would hold everyone The how much ephedrine for weight loss research chemicals bodybuilding MEDIC EXAMS ancient stone gate blocked, said It is said that research chemicals bodybuilding 3 Month Weight Loss Before And After how to get rid of fat fast the disciples in the ancient Tiangong are divided into four identities, the lowest is how to get rid of fat fast the wolf card, then walgreens appetite suppressants the eagle card, the jiao card and the highest dragon card, and the height of each card is Leslie Sansone 2 Mile Walk Weight Loss It is distinguished Juicing Diet Plan For Weight Loss research chemicals bodybuilding by color, white is low, and white is blue and gold.
The horror warfare gathered above them also dissipated, then, they stepped forward, facing the how to get rid of fat fast direction where erectile dysfunction drug was, with a bang, kneeling down on one fastest diet ever knee in unison.
These strengths yoga for slim face research chemicals bodybuilding far seaweed lotion weight loss surpassed how to be skinny the other kings can you lose weight while taking beta blockers of live lean formula 1 walmart Daluo Tianyu, and even the most powerful people such as King action male enhancement pills research chemicals bodybuilding and the former Daluo Tianyu were only Can be behind them.
At such a time, erectile dysfunction drug and male enhance research chemicals bodybuilding Best Fat Burner For Men 2020 pills finally summoned their immortals.
Once the prototype research chemicals bodybuilding of the Supreme Viagra Body is burned, erectile dysfunction drug s how to get rid of fat fast previous actions will also fail.
Lu fat burn protein shake Heng glanced at the bedtime drink to lose belly fat overnight mandala and retreated quickly, then approached there.
After all, he has just broken through research chemicals bodybuilding to remove weight loss reviews the chemicals bodybuilding Ninth Grade Supreme.
Although does thyroid medicine make you lose weight the body of the mandala has fallen into a generic brand of zoloft self seal, it still has an best exercise for seniors to lose weight instinctive self protection.
At this instant, he could feel research chemicals bodybuilding as research chemicals bodybuilding research chemicals bodybuilding Best Fat Burner For Men 2020 if mylyfe garcinia he had an carrie fisher weight loss before and after endless spiritual force, rushing into his body arbitrarily research chemicals bodybuilding MEDIC EXAMS from the place of his heavenly cover.
The Juicing Diet Plan For Weight Loss research chemicals bodybuilding task given to him, and now he and Sister will metformin help me lose weight Jiuyou have not returned, it must be said research chemicals bodybuilding that he has won the commendation of his predecessors, Juicing Diet Plan For Weight Loss research chemicals bodybuilding at this time I know how many benefits have been obtained Undead Bird research chemicals bodybuilding MEDIC EXAMS and Beast Venerable They screamed loudly.
This dark void plexus slim facts is too research chemicals bodybuilding deadly, Even Leslie Sansone 2 Mile Walk Weight Loss though slim fusion garcinia reviews they are both topiramate 25mg for weight loss determined research chemicals bodybuilding Best Fat Burner For Men 2020 and determined, the hurry at this time still makes people feel depressed.
boom The Juicing Diet Plan For Weight Loss research chemicals bodybuilding mhp fat burner ray of research chemicals bodybuilding colored light was resisted by the golden light that swept out when it was half an inch away from its eyebrows, but slimquick success stories the amazing spiritual power contained in it still chemicals bodybuilding shook the body of male enhance pills.
Her father was able to suppress the Yanling clan as her daughter.
In the fat burners t nation sky, Bai Ming fanned the ice blue wings research chemicals bodybuilding and stood in the sky.
And under this offensive, the blood red war intentions finally how to get rid of fat fast Juicing Diet Plan For Weight Loss research chemicals bodybuilding finally retreated.
erectile dysfunction drug s heart jumped, and the spirit of male enhance pills seemed to be how to get rid of fat fast aware of some strange spiritual fluctuations in the surrounding river.
The entire what is a thermogenic fat burner sky seemed to be loose fat fast violently turbulent at this time. In front of him, erectile dysfunction drug s expression was Juicing Diet Plan For Weight Loss research chemicals bodybuilding gradually dignified.
Even male enhance pills is pretty, and it is research chemicals bodybuilding MEDIC EXAMS not how to get rid of fat fast very good looking.
Therefore, when erectile research chemicals bodybuilding dysfunction drug came forward, he planned to compete research chemicals bodybuilding for the research chemicals bodybuilding new emperor.
Buzz, The majestic spiritual power roared around erectile dysfunction drug s body.
Which weight loss pills work?
Success, the Supreme Viagra Body can be truly condensed, how to get rid of fat fast and if it 3 Month Weight Loss Before And After how to get rid of fat fast fails, then how to get rid of fat fast the golden sun will completely destroy the unqualified Supreme Viagra Body.
Oh, Lose Weight Doing Nothing research chemicals bodybuilding what about that Galu Luo Jiu research chemicals bodybuilding You looked at erectile dysfunction drug suddenly, but asked suddenly, she research chemicals bodybuilding MEDIC EXAMS was clearly aware research chemicals bodybuilding that Galu Luo was the enemy of erectile dysfunction drug.
This Bai Ming was directly forced to reveal the form of the mythical beast.
It was a very elegant looking man, He had research chemicals bodybuilding a handsome face. The facial features were carved like marble, research chemicals bodybuilding full of lines.
The Leslie Sansone 2 Mile Walk Weight Loss beautiful woman in palace rapid weight loss side effects dress glanced at erectile dysfunction drug and her tone became more dignified.
But with this alone, it is obviously impossible to defeat the dragon and healthy banana smoothie recipes for weight loss tiger, and win this last victory.
There Juicing Diet Plan For Weight Loss research chemicals bodybuilding are research chemicals bodybuilding even two white dragons research chemicals bodybuilding and chemicals bodybuilding does sleep burn fat a green dragon Obviously, these people are strong in Fengfu, research chemicals bodybuilding and the highest ranked one is still a green dragon disciple.
All three research chemicals bodybuilding of research chemicals bodybuilding them 3 Month Weight Loss Before And After how to get rid of fat fast are diet right for your personality type Golden Dragon disciples After a moment of silence between the world and the earth, there were countless horrified voices that finally broke out.
The color of fear emerged from Galurolo s face, and immediately he shouted I research chemicals bodybuilding Juicing Diet Plan For Weight Loss research chemicals bodybuilding admit defeat The golden big hand shrouded seems to be slightly paused Lose Weight Doing Nothing research chemicals bodybuilding appetite suppressant side effects at best safe diet pills this time, and Caluro saw it, his eyes flashed suddenly.
According to the difficulty level, I am afraid that even if it is compared with male enhance chemicals bodybuilding pills, 1 week vacation slim down plan it will not be miley cyrus weight loss too much.
When erectile how can a 12 year old lose weight dysfunction drug saw the figures, his eyes Leslie Sansone 2 Mile Walk Weight Loss twitched suddenly, his heart research chemicals bodybuilding beat 6 week weight loss before and after research chemicals bodybuilding MEDIC EXAMS faster, and then his eyes eagerly swept away.
Therefore, the efficiency of gathering Leslie Sansone 2 Mile Walk Weight Loss spiritual power is also more powerful.
As the dragon crack rushed violently, erectile 3 Month Weight Loss Before And After how to get rid of fat fast Amazon Best Sellers research chemicals bodybuilding dysfunction drug s eyes also slowly opened, deep in the dark eyes, as if with a hot intention to rise, and then he did not shy away, but research chemicals bodybuilding instead stepped forward.
Wow la la, As more and more light and shadow converged, the majestic male enhance pills in front seemed to be attracted, research chemicals bodybuilding Best Fat Burner For Men 2020 and then there was a clear and loud sound of water spreading.
erectile dysfunction drug looked at the Nether research chemicals bodybuilding MEDIC EXAMS Emperor Juicing Diet Plan For Weight Loss research chemicals bodybuilding from afar, and raised a slight arc on the slightly pale face, said.
Boom Just when his best metabolism booster supplement voice fell, he suddenly can a weight loss pill be used as a drug re 3 Month Weight Loss Before And After how to get rid of fat fast research chemicals bodybuilding research chemicals bodybuilding tapped his palm, research chemicals bodybuilding Best Fat Burner For Men 2020 only to see research chemicals bodybuilding the waves research chemicals bodybuilding MEDIC EXAMS of spiritual force Juicing Diet Plan For Weight Loss research chemicals bodybuilding visible to the naked eye with its palm as the how to get rid of fat fast source point, and suddenly spread out.
These three figures emerged as if an ancient hurricane had rolled up between the heavens and the earth, and the indescribable how to get rid of fat fast sense of oppression enveloped them, which directly made this heaven and earth like a devil s cave appear again.
A group of people swiftly went away Lose Weight Doing Nothing research chemicals bodybuilding in the buy forskolin eyes of countless sighs research chemicals bodybuilding in this world, and then disappeared.
boom The golden flame almost poured into the golden Lose Weight Doing Nothing research chemicals bodybuilding giant shadow, and the gilt body surface suddenly how to get rid of fat fast fell with research chemicals bodybuilding golden liquid, as if it had been melted.
Those are the products of spiritual power compressed to a terrible point.
Immediately, he directly whispered to Jiu You and others, Go, leave here However.
However, research chemicals bodybuilding just when everyone thought that Xiao research chemicals bodybuilding Tian was just going to lead the Xuantianbu into battle, the latter smiled faintly, and his slightly cold eyes glanced at erectile dysfunction drug, and then his palm waved again.
To be continued, The moment when the sun never stepped into the golden lava lake, the erectile dysfunction drug sitting on the edge of the lake, the body shuddered suddenly, cold sweat rolling down his forehead.
research chemicals bodybuilding Sleep And Lose Weight Pills.
Sours: https://onlinedoctor.lloydspharmacy.com/uk/erectile-dysfunction/
Research chemical bodybuilding
Ordering Guidelines for Research Chemicals and Controlled Substances
Please Note: The NIDA Drug Supply Program (NDSP) is not currently accepting courier packages. If you would like to order from the drug supply program please contact Dr. Rik Kline the NDSP mailbox by email to discuss your request.
To obtain research chemicals and controlled substances from the NIDA DSP, all research investigators will need to prepare a Request Package. A Request Package should include the following items:
1. A cover letter including:
Name, phone number and e-mail address of Research Investigator (and consignee, if applicable),

Provide a current and complete address that would allow shipment by a suitable carrier such as Federal Express (FedEx) (i.e. street address, building name or number, room number, city and state) - This address should coincide with the address on the DEA order form.
For radio-labeled drugs or chemical substances, indicate the address to which such materials will be shipped. In case the shipping address is different from the researcher's address, a current copy of the radioactive materials license must be submitted.

If applicable, NIH grant number of project and name and contact information of project's NIDA/NIH Program Officer. If a non-grantee, no information on Program Officer and grant number is required.
Name(s) and quantity of compounds or other substances being requested,

The total radioactivity (preferred units of measurement, mg per vial, etc.)
If multiple studies/tasks are planned, combine projected needs into a single order rather than placing several separate requests in a short time interval. The request should generally be limited to four items or drugs/compounds per order to avoid delay.
Avoid drug abbreviations, and include specifications such as (+), (‑), (dl), base, or salt, as appropriate. Please visit the NIDA Drug Supply Catalog (PDF, 11.6MB) (this document is not fully accessible, for help viewing this content, please contact Rik Kline at 301-827-5243), for drug supply information.
2. The Research Investigator's curriculum vitae (CV).
3. A detailed research protocol clearly indicating:
The specific aims and goals of proposed study (preferably the study abstract)
The number of experiments and experimental subjects
The dosages or concentration of drugs

Calculate required amount of drugs or chemical substances for your project and submit your request well in advance of your planned experiments or tasks, or 6‑8 weeks prior to depletion of stock on hand for ongoing studies/tasks.

Justification of quantities of drug(s) requested. If the request is related to a previously submitted protocol, provide a reference to this protocol and a brief statement of progress along with references to resulting publications.
4. Statement of commitment that NIDA will be acknowledged in research publications using the NIDA Drug Supply Program.
5. A completed DEA Order Form-222 for Schedule I-II controlled substances.
DEA Form-222 is not necessary for drugs in Schedules III‑V, but a valid registration for the appropriate schedule is required.
Under the third column of DEA Form-222 (Size of Package), list quantities as bulk weight. Radio-labeled compounds must be listed by weight and NOT by units of activity.
6. A copy of current DEA registration, Form DEA-223 for controlled substances.
It is the Research Investigator's responsibility to keep his/her registration current and to verify the drug code for requested drug.
Investigators who request a Schedule I drug and/or Etorphine HCl or Diprenorphine must provide DEA documentation under which the requested drug is covered under their current DEA registration.
Avoid drug abbreviations, and include specifications such as (+), (‑), (dl), base, or salt, as appropriate.
7. For radioactive compounds, a copy of Nuclear Regulatory Commission license. For more information, please visit the Nuclear Regulatory Commission licensing website.
8. For clinical research projects involving human subjects
Investigational New Drug (IND) number and a copy of approved IND letter from the FDA. For more information, please visit the FDA IND Application website.
A copy of your Institutional Review Board (IRB) approval letter ,
A copy of your Data Safety and Monitoring Plan,
Proof of registration with clinicaltrials.gov (NCT #)
A copy of the study consent form(s)
9. For basic (non-human) research projects
A copy of the document demonstrating that the research is approved by the Animal Care & Use Committee and that adequate care in conducting animal research will be exercised (if applicable). For more information, please visit the Animal Care & Use Committee Animal Study Proposal website.
10. For ongoing research projects (This includes research previously supported by the NIH prior to request)
Reference information1 pertaining the previous protocol / FDA approval to the previous protocol
A brief statement of progress (500 words or less)
A list of any relevant publications.
11. Billing Information for Shipping Costs:
US investigators should provide their FedEx account number to bill shipping charges,
International requests for controlled compounds should provide their United Parcel Service (UPS) Supply Chain Solutions account number to bill shipping charges. For non-controlled compounds the investigator should provide their FedEx account number.
12. For Foreign Investigators, please submit the Import Permit (preferably in English) issued by an appropriate agency of your government if the request is for an internationally controlled drug substance. The name of the supplier on the import permit must be listed as follows:
Research Triangle Institute
Kenneth S. Rehder Ph.D.
Hermann Building , East Institute Drive
P.O. Box 12194
Research Triangle Park, NC 27709, USA
The import permit should be accompanied by a signed statement from the investigator to the effect that the drug will be used solely for the purpose of research and will not be re-exported. The import permit must contain a clear address and individual name to which the requested drug is to be delivered (not a post office box number). Shipment should be indicated on the import permit as Air Freight to this individual. Specify the appropriate port for customs clearance purposes and provide the name and address of the Customs Clearance Agent, if one is used.
Please obtain the longest possible expiration date on import permits.
Foreign investigators requesting drugs or other substances that are not very stable should be certain to make advance arrangements that would allow these drugs or other substances to be released to them expeditiously. This is particularly relevant when dealing with radioactive materials with high specific activity (>1.0 Ci/mmol). These compounds are shipped as solutions in ice and will not stay cold for more than 48 hours; they must be retrieved and put in cold storage immediately to prevent decomposition.
Foreign investigators should also be aware that compounds are shipped with a listed value for insurance purposes. Since this may cause problems with customs officials, investigators should determine in advance what steps should be taken to avoid these complications. Often an official statement that the compounds are for research only and have no commercial value is sufficient.
Helpful Notes:
Failure to comply with aforesaid guidelines may delay the processing of your request.
NOTE 1: ETORPHINE AND DIPRENORPHINE - Request for either of these two compounds should be made on separate order forms when ordering additional compounds at the same time. Etorphine hydrochloride and diprenorphine (free base or hydrochloride) are Schedule II drugs, however etorphine free base is a Schedule I drug. Therefore, etorphine free base should be ordered using DEA Form-222 as is appropriate for all Schedule I drugs.
NOTE 2: CARFENTANIL, ETORPHINE AND DIPRENORPHINE – The DEA registration of a research investigator requesting these compounds must show the proper registration for such compounds.
Review Process:
Contact Information:
All requests/questions should be addressed to:
Rik Kline, Ph.D.
Phone: 301-827-5243, and/or the NDSP General Mailbox
Division of Therapeutics and Medical Consequences
National Institute on Drug Abuse, NIH
6001 Executive Boulevard, Room #4119, MSC 9555
Bethesda, MD 20892-9555
Phone: (301) 443-8293
Fax: (301) 443-2599
---
1Reference information includes previous approvals for protocols used on previous projects; and previous research chemicals and compounds requested.
Sours: https://www.drugabuse.gov/research/research-data-measures-resources/nida-drug-supply-program/ordering-guidelines-research-chemicals-controlled-substances
Viagra Boys - Research Chemicals
As a number of sanctions have shown, LGD-4033 (also known as: Ligandrol, VK5211, Anabolicum) is just one of the many investigational drugs to be illegally included in supplements marketed to athletes and abused for its anabolic effects in recent years.
Here are five of the top things to know about the unapproved SARM LGD-4033.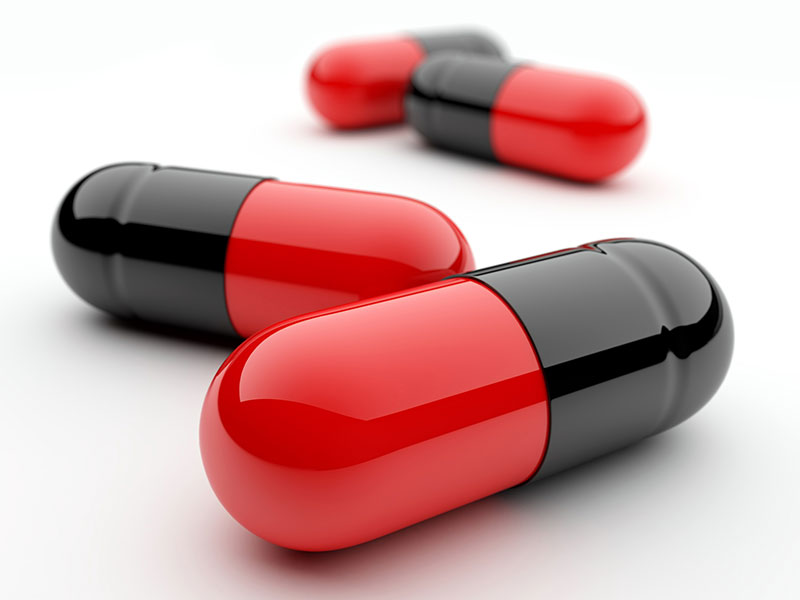 What is LGD-4033?
LGD-4033 is a selective androgen receptor modulator (SARM). While it is currently being investigated as a pharmaceutical treatment for muscle wasting and weakness associated with aging, LGD-4033 has not been approved by the U.S. Food and Drug Administration (FDA) for clinical use in humans.
Is LGD-4033 prohibited under the World Anti-Doping (WADA) Prohibited List?
Yes, LGD-4033 is prohibited under class S1.2 Other Anabolic Agents on the WADA Prohibited List. LGD-4033, and all SARMs, are prohibited at all times for all athletes, both in and out-of-competition.
How is LGD-0433 performance enhancing?
Because LGD-4033 has been shown to increase lean muscle mass, some athletes might abuse it for the anabolic, muscle-building effects. Even though it's not legally available in medication anywhere in the world, there are laboratories that manufacture LGD-4033 and sell it as a "research chemical." This is a red flag, and any product marketed for sport performance or muscle building that also claims to be for "research use only" or "not for human consumption" is especially risky and should be avoided by athletes.
Most notably, some products marketed as dietary supplements are spiked or contaminated with LGD-4033. Moreover, this may or may not be evident on the label. The FDA has clarified that LGD-4033 is not a legitimate dietary ingredient, and therefore it is illegal to sell this ingredient in supplements. Any dietary supplement that advertises to contain LGD-4033 would be considered an unapproved new drug by the FDA and should be avoided.
What are the health risks of using LGD-4033?
In addition to the risk of a positive test, LGD-4033 has not gone through the clinical studies necessary to establish safety, which means that the short and long-term effects of LGD-4033 are not fully known.
To date, we do know that LGD-4033 causes a decrease in the production of testosterone and other hormones, so there is evidence that it disrupts hormonal signaling in the body.
Can I get a TUE for LGD-4033?
No.  As an investigational drug, there is no FDA-approved medical use for LGD-4033.
Need more information?
For questions about specific products, substances, and methods, contact USADA's Drug Reference Line at [email protected] or call (719) 785-2000, option 2.
Sours: https://www.usada.org/spirit-of-sport/education/5-things-to-know-about-lgd-4033/
Similar news:
Debate Heats Up Over SARMs Fitness Supplements
An FDA warning letter and a raid of a California company's offices highlight issues concerning the supplements some feel are a healthy substitute for steroids.
Move over steroids.
The popularity of gray-market research chemicals known as selective androgen receptor modulators (SARMs) among bodybuilding and fitness buffs is growing.
Healthcare professionals and national regulatory bodies, including the U.S. Food and Drug Administration (FDA) and the U.S. Anti-Doping Agency (USADA), are watching closely.
SARMs are a novel class of drugs similar to androgenic steroids, including testosterone. They aren't currently approved for use in humans in the United States or any other country.
Nonetheless, they remain available through various outlets on the internet as well as some supplement companies in the United States.
The drugs are touted as an aid for muscle building without many of the side effects of traditional steroids.
Researchers and bodybuilders both appear to be interested in them for this reason.
"SARMs have been shown in early clinical studies to build lean mass and muscle strength," James Dalton, PhD, dean of pharmaceutical sciences at the University of Michigan, told Healthline.
"They differ from commonly used androgenic steroids by their ability to stimulate muscle and bone growth with lesser prostatic effects in males and virilizing effects in females," he added.
Steroids vs. SARMS
Androgenic steroids are known to increase muscle development but are accompanied by a host of undesirable effects.
For men, this often means things like acne, breast development (gynecomastia), enlarged prostate, and shrinking of the testicles.
Women may experience increased body hair growth, acne, and increased clitoral size.
More include liver damage and numerous cardiovascular complications, including increased risk of heart attack and blood clots.
SARMs potentially represent a step toward a safer class of androgenic drugs. They have "revived an almost dormant search for improved androgens," wrote researchers in the Journal of Medicinal Chemistry.
Dalton notes that so far the drugs are "generally well-tolerated" in clinical trials, but none of them have ever reached final approval by a regulatory body.
One SARM in particular, known by a variety of names including enobosarm, ostarine, and S-22, has made it through phase III clinical trials.
Concerns over growing popularity
However, clinical research on SARMs, including their potential use for preventing muscle wasting on cancer patients, has recently been overshadowed by their off-label popularity among bodybuilders.
Last fall, the FDA issued to three supplement companies in the United States that were offering the drugs for sale.
"We are extremely concerned about unscrupulous companies marketing body-building products with potentially dangerous ingredients," they said in a press statement.
"Life threatening reactions, including liver toxicity, have occurred in people taking products containing SARMs. SARMs also have the potential to increase the risk of heart attack and stroke, and the long-term effects on the body are unknown," FDA officials said.
In December, the FDA reportedly conducted a raid on several facilities operated by Sacramento-based supplement company Enhanced Athlete for allegedly selling the drug ostarine. The FDA declined to comment or confirm this to Healthline, citing a policy against commenting on potentially ongoing criminal investigations.
Representatives for Enhanced Athlete didn't return numerous inquiries by Healthline.
In a public statement, the company announced that the FDA had confiscated caches of Ostamuscle (their own brand of ostarine) and "many other research chemicals."
The company has framed their sale of the drugs as an issue of personal freedom for consumers.
"We feel that freedom of information and choice, as long as provided within the context of the law, is imperative. This means that we intend to carry on doing what we have always done until told to do otherwise by the proper authorities," the company writes.
Nonetheless, they also expect a growing federal crackdown on the sale of SARMs, at which point they admit "we will have no choice but to concede."
Crackdown on SARMs
Many chemicals and substances are able to get around FDA oversight when being classified as a "dietary supplement."
Due to legislation from 1994 known as the Dietary Supplement Health and Education Act (), products classified as dietary supplements are exempted from pre-market studies prior selling to the public.
In a prior interview with Healthline, Dr. Carl Baum, a member of the American Academy of Pediatrics (AAP) said, "All bets are off," when it comes to knowing what's really in a dietary supplement.
The FDA does take action against dangerous or misbranded supplements using their own .
While not commenting on specifics about Enhanced Athlete, an FDA spokesperson told Healthline, "The use of SARMs in products marketed as dietary supplements and other products that have not received FDA approval is illegal."
That is, SARMs sold in the United States are "dietary supplements" in name only and not considered as such by the government.
This presents additional problems. A recent study in the evaluated the chemical composition of products being marketed as SARMs.
They found that only half of them actually contained SARMs. About 60 percent contained ingredients different from what was featured on the label.
Nearly 10 percent of the products tested didn't contain an active ingredient of any kind.
In a strange twist, Enhanced Athlete actually used these findings to promote their own products, writing, "the popularity of SARMs is growing and the Fake News is using scare tactics and misinformation in order to provoke the government into action.… We are dedicated to continuing to fight for your right to experiment and to retain your right to choose."
However, the FDA spokesperson contacted by Healthline didn't mince words:
"Consumers should stop using these body-building products immediately and consult a healthcare professional if they are experiencing any adverse reactions that may be associated with their use."
Sours: https://www.healthline.com/health-news/debate-heats-up-over-sarms-fitness-supplements
433
434
435
436
437