Template:Season 3 Spoiler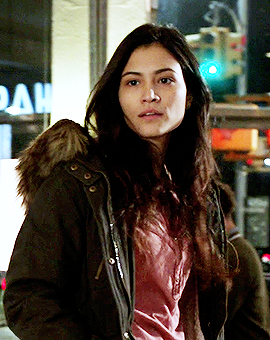 Alternative name(s)
Avery Drabkin
Nationality

American
Family members
Remi Briggs(biological mother)
Roman(uncle)
Bob Drabkin (Adoptive Father)
Elsa Drabkin (Adoptive Mother)
Avery Drabkin is Jane Doe/Remi Briggs' biological daughter. She was given up for adoption within hours of being born against her mother's will.
Events
Early life
Avery was born when Remi Briggs was only 16 years old. She was given up for adoption by her grandmother, Ellen Briggs, who saw the child as a liability for her daughter, current and future plans. She had Rossi organize the adoption.
She was later adopted by Bob and Elsa Drabkin.
Berlin, Germany
On her quest trying to find her biological mother, Avery helped a distressed man, Weller, who was trying to get help from a German receptionist at a hotel. She fluently spoke in German and convinced the man to ask around to see if anyone had seen Jane.
After Weller thanked Avery for her help, she mentioned that they were there looking for the same person; she took a picture of Jane from the bag and confessed that she was her mother.
As stubborn and determined as her mother, Weller agreed to let Avery follow him to an abandoned building. There Avery confessed that she always knew she was adopted but got curious about her biological parents after her adoptive ones passed away not long ago.
At first, Avery was reluctant to believe her mother really loved her, otherwise she wouldn't have given her up for adoption but Weller reassured her that Jane wasn't a bad person and that she probably had a good reason to give up on her child.
Avery managed to convince Weller to take her with him to Max's hideout out of curiosity in case they found Jane there; however, Weller ordered her to stay at their place due to the risky situation they would encounter.
Disobeying Weller's orders, Avery walked into the dry cleaner store and was shot on the abdomen by Weller who later realized about his mistake. He left Avery's body on the floor in order to save his life.
However, Patterson discovers a recent distress call from Avery that shows she is alive, held by German gang leader Dedrik Hoehne. Reade sends Jane and Weller to Berlin to save her. At Jane's insistence, he also sends Clem, much to Weller's dismay. In Berlin, they eventually track Dedrick and his gang down to an abandoned set of tunnels. Weller and Roman come face-to-face at a wall made of bulletproof glass. Roman insists that Crawford is their common target and promises more surprises. Jane and Clem manage to save Avery.
Gallery
Trivia
Avery is fluent in German, pointing that she might've lived in said country or she was adopted by a wealthy family who provided for a good education.
Appearances
Sours: https://blindspot.fandom.com/wiki/Avery_Drabkin
Jeller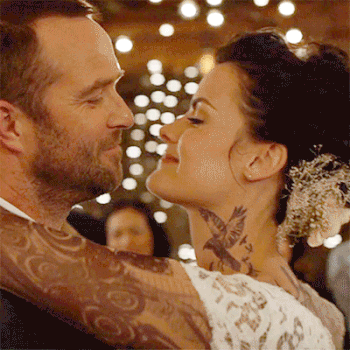 Status
Lovers,Married,Steparents,Ended(Jane presumed dead)
Started
Season 1 Pilot(first met)
Jeller is the former romantic on-off relationship and current marriage between Jane Doe and Kurt Weller.
"
You're my starting point.
"

— Jane to Weller
Relationship
Season 1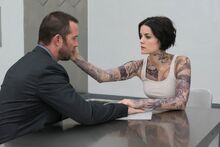 Jane and Weller's first encounter took place at the interrogation room when, after being submitted to a series of tests, Jane orders to speak to someone in charge of her case. Weller later walks into the room to ask Jane if she's able to remember him from somewhere, when she denies any memory and possible connection to him, he shows her the tattoo of his name on her back. Trying to recognize him, Jane placed her right hand on Weller's cheek with no success; she was then taken to her safehouse by Weller himself. At the end of the day and after preventing an explosion, Weller drove Jane home to make sure she'd be okay after the day's events, when they hugged, he found a familiar scar on Jane's back. 
Worried about Jane's safety and putting his judgement under scrutiny from the members of his team, Weller struggled with Jane's desire of being allowed on the field, however, he finally agreed to let her be part of the team. 
Due to their closeness and mutual trust, Weller managed to help Jane retrieve her first memories, being him the only person she could talk about the events in her brief flashbacks. 
Once it was proven that Jane's real identity as Taylor Shaw, Weller helped by providing useful information and brief insights on her life as a child and their friendship while growing up as next door neighbors. While talking about the night Taylor was kidnapped, Jane was able to remember being led by a man down some stairs. In an occasion when then team was following a compound raid from the lab, Jane was assaulted by the memory of a basement full of malnourished children which triggered a panic attack; she was able to manage her anxiety with Weller's help once he pressed her hands to his chest next to his heart. 

To commemorate Taylor Shaw's birthday and wishing her a happy birthday, Weller gave Jane a necklace once bought by Emma Shaw after the birth of her daughter. Emma bought the necklace because the stone resembled Taylor's eyes. (1x16)
Trivia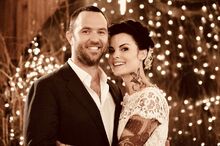 Jane and Kurt's ship nickname is Jeller.
Jeller are the main couple of the show blindspot.
Jane's birth name is Alicia Kurger then she went by her adopted name Remi Briggs but due to her memories being stripped she now goes by Jane doe then took her married name Jane Weller when she married Kurt.
Jane has a tattoo on her back of her husband Kurt Weller name.
Jeller Is close friends and allies with Patterson, Natasha Zapata, Edgar Reade.
Jeller are parents to daughters:
Jane's daughter Avery Drabkin born in July of 1999, during a flashback scene of third season.
Kurt's daughter Bethany Weller born in summer of 2017, off-screen of second season.
Jeller gotten married on the third season of blindspot.
Jeller lost parents:
Jane's biological parents in a accident and adopted mother "shepherd"Ellen Briggs was shot in season four of blindspot.
Kurt's father Bill Weller died of lung cancer in season one of blindspot.
Jeller both were told lies about there past :
Jane's was stripped of her memories to hide her past about being in the military and her real identity and adoption and given birth to her daughter as a teen mother forced to give up her baby girl.
Kurt's father Bill kept the truth about Taylor Shaw being taken and murder by him but also his mother abandoned him because of bad people in her life.
Jane is presumed dead in season five finale it unknown what happened to her in the series finale.
Kurt could be a widow is unknown either.
Quotes
"You can trust me, Jane. I've been looking for you my whole life."
Weller to Jane - Eight Slim Grins
"If your coming back has taught me one thing, it's to never give up hope."
Weller to Jane - Split the Law
"When things happen to me, in my life, you're the first person I think about. You've always been."
Weller to Jane - Why Await Life's End
"All of this, led me to you."
Weller to Jane - Regard a Mere Mad Rager
Sours: https://blindspot.fandom.com/wiki/Jane_and_Weller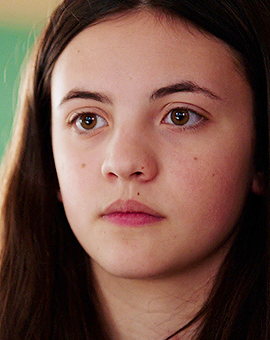 Nationality

South African
Place of birth
Pretoria, South-Saharan Africa
Age
27 (At the time of death)
Profession
Terrorist
Child Soldier
Alice Kruger is Jane Doe's real identity. She was declared killed in action at the age of 27 in Afghanistan, 2013.
Early Life
Alice Kruger was born in Pretoria, South Africa where she lived with her parents and younger brother, Ian Kruger.
At a young age, Alice witnessed her parents' deaths at the hands of an unknown group, members of Apartheid. Alice and her brother, Ian, were kidnapped and taken to an orphanage illegally used as a secret academy that trained child soldiers.
During her time into the academy, Alice excelled from all of the other kids, including her brother. However, an oversight led Alice to be held by a group of girls while a boy cut Ian's face with a razor blade. This incident showed Alice's affection and protective behavior towards her brother.
Life as Remi
When the academy was shut down, all the kids were freed and put into foster care, however Alice and Ian were too skilled and dangerous, so they were adopted by an ex Navy soldier, Shepherd, and the three of them decided to change their names into Roman and Remi.
Personality
Alice is shown as a strong and caring girl, but it was also stated by Roman that she was the first to pass a test in which every kid from the academy had to kill the rabbit each of them received.
Theory
According to a death certificate seen in one of Roman's memories, Alice was 27 years old when she died; her official cause of death was Killed in Action. At the beginning of the episode Solos, Nas mentioned that, a few years back, Shepherd took Roman to the Bahamas where he was seen visiting a bank to take the money from a trust fund belonging to Alice Kruger.
Considering that Jane was 30 years old when she was found in Times Square it is possible that she enlisted to the Navy SEALs as Alice and was sent to Afghanistan in 2013 as part of Orion where she pressumably died at the age of 27. Aware of the attack and pressumably thinking his sister was dead, Roman took the money from her bank account.
Sours: https://blindspot.fandom.com/wiki/Alice_Kruger
Blindspot: Series Premiere TV Behind the Scenes 2- Jamie Alexander, Tattoos, Stunts - ScreenSlam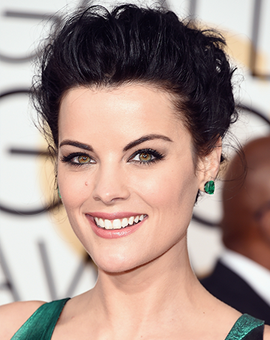 Full name
Jaimie Alexander
Date of birth
March 12, 1984
Place of birth
Greenville, South Carolina, U.S
Nationality

American
Marital status
In a relationship
"
It's important to remain a strong female whilst embodying these characters. I've always been a strong woman
"

— On her work as an actress
Jamie Alexander plays the role of Jane Doe and Remi (though only in flashbacks) in Seasons1, 2 and 3.
Personal Life
Jaimie was born on March 12, 1984 in Greenville, South Carolina, but moved with her family to Grapevine, Texas, when she was four years old. She was interested in the theater and took classes starting in grade school but was kicked out in high school because she could not sing. Instead she got into sports and joined her high school wrestling team.
At the age of 17, she substituted for a friend who was meeting a scouting agent and met Randy Jones, who became her manager. He sent her some scripts and after she graduated high school, she moved to Los Angeles, CA to pursue acting as a career.
Her first casting was in the leading role of Hanna Thompson in the award winning film The Other Side (2006). She was initially hired to read against male actors but was offered the leading role by the director after hearing her read the lines.
She currently has three older brothers and a younger brother. She enjoys riding motorcycles and ranked #76 on Maxim magazine's Hot 100 Women of 2014. She was engaged to actor Peter Facinelli .
Also Known
« I've always tried to do the right thing and to help others. It's important I don't lose sight of what really matters. I bring that into the characters I play – the sadness, the struggle, the vulnerability, the power, the realism. »

— On playing Jane Doe
Selected works
Year
Character
Title
Notes
2007 - 2008
Jessi Hollander
Kyle XY
Main role (seasons 2–3), 33 episodes
2011
Lady Sif
Thor
2012
Lucy Atwood
Loosies
2013
Lady Sif
Thor: The Dark World
2015 - Present
Jane Doe
Blindspot
Lead Role
2016
Tara Bloom
Broken Vows
Trivia
She's a vegetarian.
She has 11 tattoos.
Jaimie's a Pisces.
Her middle name used to be Lauren but it was taken out of her ID.
Her nickname is Mousie because she loves cheese.
One of her brothers, Matt, is fully tattooed.
If she wasn't an actress, she'd have a full tattoo sleeve and she'd also be a chef.
Her favorite tattoo from Blindspot is the bird on Jane's neck.
While shooting 1x10 Evil Handmade Instrument, she got waterboarded by accident and she described it as an intense experience.
Her favorite color is black.
Her least favorite color is pink.
Her "ES" tattoo on her left wrist stands for Elephant-Shoe, an old personal joke from when she was a little girl and couldn't pronounce I love you propperly.
She removed one of her tattoos formerly placed on the inside of her lower left arm.
The tattoo on her upper left arm is a Ganesh.
She tattooed her brother's initials on her lower right arm.
She has a  motorcycle driver's license and previously owned a Harley-Davidson Iron 883.
She gave up her Harley because she didn't consider herself skilled enough to ride it through New York.
She considers herself very accident prone.
She's broken the toes on her left foot six times.
Before her career took off, she almost moved back to Texas to open a bakery/coffeehouse.
Peter Facinelli, Jaimie's former fiancé, proposed to her while they were at the Empire State, he had a plane fly by with a banner asking her to marry him.
After the cancelation of Kyle XY, she had a job as a waitress in a Hollywood restaurant.
Videos
Jaimie Alexander Plays "What's In Your Blindspot?"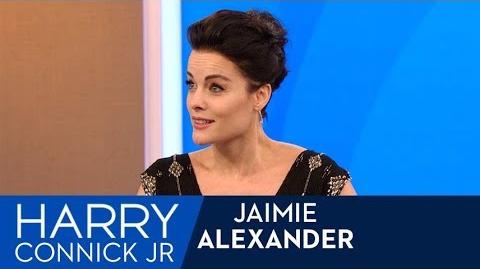 Jaimie Alexander on the "Bulletproof Diet"
Talk Stoop Featuring Jaimie Alexander
Blindspot's Jaimie Alexander The NYPD Thought the Show Was Real! - Late Night with Seth Meyers
See also
Sours: https://blindspot.fandom.com/wiki/Jaimie_Alexander
Jane doe blindspot
Nationality

American (by marriage)

South African (by birth)
Place of birth
Pretoria, Sub-Saharan Africa
Weapon of choice
Fighting style
Hand-to-hand combat
Profession
Former Consultant for the FBI
Former Navy SEAL
Affiliation

FBI (Formerly)

Sandstorm (Former double agent)
Jane Doe-Weller
is a former FBIconsultant and former terrorist who was placed in the Critical Incident Response Group, lead by Kurt Weller, to assist on her own investigation case where she continuously helped the teamsolve the cases linked to her tattoos. She is the central character of the series, and is portrayed as the protagonist of NBC's
Blindspot
.
Jane discovers and effectively manages her unique advanced combat skills to help her team prevent the course of illegal operations highlighted in her tattoos by a terrorist organization, Sandstorm.
Her name was given to her after no record of her identity could be found in any database.
After two years apart from her team and husband, she's forced to return to the FBI after a new layer of bioluminescent tattoos were discovered on her body. 
"
My whole body is a manipulation.
"

— Jane to the team
Events
Childhood and early life
Jane Doe, was born under the name of Alice Kruger in Pretoria, South Africa, where she lived with her parents and younger brother, Ian. After both of her parents were killed, the siblings were taken to a secret academy. From a very young age, she excelled from other children with her skilled abilities.
When the children were freed, Alice and her brother were adopted by an American soldier, Ellen Briggs, who gave them new names: Remi and Roman, the three of them sought to defend their country from its own government.
A series of events, one of them being part of a terrorist organization, took Remi to join the army in order to be part of a black-ops project, her return from Afghanistan meant the beginning of one of the most elaborate and important plans to Sandstorm.
Season 1
Life in the FBI
Jane Doe, was left in Times Square inside of a duffel bag under mysterious circumstances with her body completely covered in intricate tattoos and no memory of who she was. She was taken to the FBI in order to be recognized by Special Agent Kurt Weller, whose name was tattooed on her back as one of the most prominent tattoos in her body. 
Upon her arrival, Jane was submitted to a series of tests, one of them was performed by Dr. Robert Borden who determined that her memory was completely erased after she was given a high dose of ZIP, which caused an induced state of permanent amnesia. 
Kurt Weller became the lead agent on the Jane Doe case and assigned Agent Patterson the task of scan all of Jane's tattoos as well as run DNA tests, however no dental records or identity could be found into the FBI or any database. 
During the course of the investigation, Jane was able to read and understand a Chinese tattoo located under her left ear that led the team to their first case. Patterson also identified a hidden tattoo as a Navy SEAL insignia that indicated that Jane was part of their special operations unit. 
« Someone did this to me, took away my whole life, and I can't do anything. »

— Jane to Borden
Once the team and Jane discovered that each of her tattoos was a clue to solve a corruption case in the United States, Bethany Mayfair and Weller agreed to make her part of the team to be armed on the field and become an active member of the Critical Incident Response Group.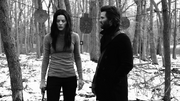 When encountered with familiar situations or people, Jane is able to retrieve memories from her past life. One of the first memories she had was running a shooting course with an unknown man. In an opportunity she remembered being taken by a man at a young age to what appears to be a basement full of malnourished children. However, the key memories she retrieved, but never spoke of with her team, were the ones she was shown as Remi attending a memorial to keep an eye on Kurt Weller.
« We were climbing a tree in our backyard. I was above her. I stepped on her hand accidentally. She slipped. She fell, cut herself. It left a really big scar on the back of her neck. Jane has the same scar. Same eyes. She's the right age. »

— Weller to Mayfair
When a familiar scar was found at the back of Jane's neck by Weller, Bethany Mayfair ordered Patterson to compare Jane's DNA to Taylor Shaw's, an old childhood friend of Weller's who went missing at the age of 5. When DNA tests confirmed her identity as Taylor, it meant a huge revelation for Jane and Kurt, his sister Sarah and his father Bill, who was accused of kidnapping and murdering Taylor.
A few days after being located in her safe house, Jane was attacked by the man from her first memory who broke into her apartment to move her to a safe place and to warn her that she shouldn't trust "them". When the man was about to speak, he was shot to death by a sniper from across the street.
Meeting Oscar
Aware of Jane's arrival to the FBI, Thomas Carter, Deputy Director of the CIA, expressed his concern about the tattoos to Bethany Mayfair, after he realized they could directly link them to Project Daylight. After harassing Jane multiple times, he finally kidnapped her and tortured her by waterboarding in order to get information about her and her goal inside of the FBI, however, the only memory Jane could retrieve that night was about her time in the army and hearing Carter mentioning Orion. 
Before Carter could say something else, he was shot to death by a man who showed Jane a recording of herself as Remi asking her new self to trust Oscar and explaining that the reason of her memory wipe was done after she ordered to do so as part of a plan.
Oscar showing Jane the video was done with the solely purpose of gaining her trust on him in order to perform a series of tasks to which she refused. However, Oscar threatened to get Weller killed if she didn't cooperate and Jane reluctantly agreed to commit a series of small missions inside of the FBI such as replacing Bethany Mayfair's pen, placing a GPS device in the team's car and deleting some files from the FBI's servers.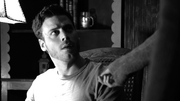 Working alongside Oscar, Jane retrieved some memories of their time together, however, one recurrent memory was the one of her breaking their engagement after agreeing to be sent to the FBI. This memory brought Jane and Oscar closer, although Jane never stopped having some reservations towards him.
The Truth
When an investigation held by Jonas Fischer accused Jane of being a Russian spy and killing Thomas Carter, Jane realized that she was too involved with Oscar and his secrets and lies so she reconsidered working for him but he threatened to kill Kurt Weller if she refused to cooperate. This led Jane to continue performing his missions and to develop some induced feelings for him. 
An artist received an anonymous order to paint a burning rose, the same from Jane's tattoo, to drag the attention of the FBI to the artist's gallery and kill Jane as a result of an explosion; however the explosion injured Weller instead and Jane left the team in pursuit of the unknown sniper who also tried to kill her after shooting her from a building from across the artist's street.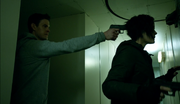 In order to get to Oscar, Jane called to Joey's Pizza, a fake umber Oscar gave her to stay in touch with him safely. Oscar arrived to their meeting place and was surprised by Jane who received him at gun point to get information about the man who almost killed her twice that day. Oscar confessed that the man's name was Cade and that he was a former member of their organization until he went rogue and tried to kill Jane at her safe house. Convinced by Oscar that Cade had to be stopped, Jane took a stolen car from Oscar and drove to the address given by other member to a ship where she found the team. Cade, who was waiting for her, attacked Jane but before he could hurt her, Oscar shot him and threw themselves to the sea to take cover from the FBI. Oscar then confessed that Cade held him responsible for his closest friend's death and that was the reason of his vendetta against Jane.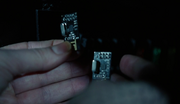 When Matthew Weitz arrived to the FBI to run an investigation on Bethany Mayfair, she was found guilty of killing Thomas Carter
Sours: https://blindspot.fandom.com/wiki/Jane_Doe
Ending Explained! BLINDSPOT Season 5 - NBC
Blindspot shocker: Who is Jane Doe, really?
Warning: This story contains major spoilers from the season finale of Blindspot. Read at your own risk!
We warned you the Blindspot finale would include a shocking discovery.
After his father's deathbed confession that he killed Taylor Shaw, Weller (Sullivan Stapleton) dug up his childhood backyard. No body there. But Weller did find her body under their old campsite, meaning Jane Doe isn't really Taylor Shaw.
The team, meanwhile, discovered a massive amount of Mayfair's (Marianne Jean-Baptiste) blood, prompting them to find a USB key in her home safe, which revealed files on Daylight and Orion.
Ultimately, Jane (Jaimie Alexander) was able to track down Oscar (François Arnaud), who planned to wipe her memory again. He revealed that she's not actually Taylor Shaw, but she was following the direction of some man named Shepherd. Why? To oust Mayfair and allow the less-corrupt Weller to replace her; the group plans to burn the government to the ground and start again. After killing Oscar, Jane planned to reveal the truth to Weller, but Weller arrested Jane on sight. What does this all mean? EW turned to executive producer Martin Gero to find out:
ENTERTAINMENT WEEKLY: Jane is not Taylor Shaw. Was that always the plan from the beginning?
MARTIN GERO: Yes. Always. We don't want to be seen as liars. I don't want to ever say anything that is a straight-out misdirect. I was intentionally vague when talking about Taylor. I referred to her as Jane most of the time. For us, it was really important to have something like the DNA test in episode 3 come back, then the tooth be episode 4, and then not touch it for a while so we can all say, "Well, we did say the tooth did not directly contradict the DNA evidence." If you put it early enough, people get lulled into forgetting about it. Subjectively, that was information Weller didn't really want to accept, so as an audience, we go along with our main characters, and we also don't want to accept it. The show is called Blindspot for a reason. Weller chose the pieces of evidence that fit the narrative that he wanted. That was always going to get him into trouble.
How is that reveal going to impact Jane?
Jane has a terrible last episode. From Mayfair dying, to her killing Oscar, to trying to come clean to Weller hours too late, she's in a real state of flux going into next season. It's going to be next to impossible for anyone to trust her again right away. This family that she's created herself is then shattered in a lot of ways. Going into season 2, a big thing for us is the show reinvents itself a little bit as far as what these relationships are, can they be mended, and if so, how? I hope it's going to lead to some really exciting storytelling.
Jane killed Oscar, who is the closest tie she had to her old life. How will his death affect her?
I thought Jaimie played that beautifully in the episode, because it was clearly not her intent. She was trying to stop him and he walked into the blade. The heartbreak on her face after that, just mourning him, I thought Jaimie played that so well, it was so heartbreaking. She'll be entering season 2 looking for a friendly face, that's for sure.
With Oscar dead, are we going to start to meet others involved with this plan?
Yeah, season 2 is a lot about going much deeper into Jane's former organization and meeting this very mysterious Shepherd character. For us, we really want to answer the majority of the mythology questions by the end of season 2, and then we have a really great idea for what season 3 is about. Season 2 is going to be extraordinarily satisfying viewing for our fans.
Any dream casting on Shepherd?
Yes, but I can't say anything about it. because our dreams might come true. We'll see.
Does this group have a name?
As Jane learns that she's not Taylor, will that shake a few things loose for her in terms of more memories of what her actual life is?
You're going to learn Jane's real name in episode 1 of season 2. You're going to find out a lot. A lot. And it will be real this time.
How long has this mission been in the planning stages, because we saw Jane at Taylor's memorial?
It's been a few years in the planning.
Weller arrests Jane. What sense of betrayal does he feel? Is he torn at all over the arrest?
No, he's not torn at all. I think he's so angry. He's the most angry he's ever been. A lot of that is projected anger about his father lying to him and realizing that his father is a murderer, and that he's lived with 25 years with this false hope that he could ever find Taylor again. He has a lot of rage in him right now, and Jane is the person he can take that out on, because Jane is the person who is right in front of him; his father is gone. I think it's brutal in those final moments when he's arresting Jane and he's saying, "I let him back into my life because of you. I let him around Sawyer." It's a very personal thing. Regardless of whatever Jane's plan is, he could also give a s— about that plan right now. The repercussions about his personal life because of the lies Jane said to him, they're infuriating to him. He's a level 11 angry.
How do you think the rest of the team will react to the truth about Jane?
They will find out in the very first episode of season 2. It runs the gamut, but none of them are happy about it.
Are there any surprising reactions? I could see Patterson being torn since she didn't deal with as many direct threats as Zapata and Reade did.
Well, she loved Mayfair a lot. Her and Mayfair were very close. Even though she was not directly responsible, it's going to be initially hard for them to not blame her for Mayfair's death. It's a difficult thing for all of them.
Will Jane tell them about Mayfair's death? Or will that only make it worse for her?
You'll have to wait. They all find out about it in the very beginning of season 2.
Why infiltrate through Weller?
There's a hint to it in the finale, where we say they knew that if they gave Weller all these tattoos, it would give him enough wins to become the next Mayfair, and he was a much more decent person than Mayfair, and Mayfair wouldn't just be replaced by another cog in the system. That's part of it, but the bigger question of Why Weller? is a question for season 2.
Weller has become the new head of the NYO. The Jane Doe case was previously suspended. What does that mean for season 2, especially given he's arrested her?
We've come up with a really good and organic way that the show can operate in a similar fashion to how it did in the first season, but with a lot more stakes and being a lot more complicated. We get back into the Jane Doe business in a really interesting way in the beginning of season 2.
How much will you be exploring whatever Orion is next season?
Oh yeah, that's a big deal. You will find out everything about Orion in the first two episodes.
And is that the name of Jane's group?
It is not the name of Jane's group.
Blindspot will return in the fall. In the meantime, get the scoop on the summer-long social scavenger hunt the show has planned for fans here.
Blindspot
Sours: https://ew.com/article/2016/05/23/blindspot-finale-jane-doe-season-2-spoilers/
You will also like:
This page is comprised of Jane Doe's relationships with other characters on Blindspot.
Relatives
Kurt Weller
Roman
Avery Drabkin
Jane is Avery's biological mother.Shepard had her removed from her life due to Avery being a liable.
Love interests 
Oscar
Oscar was assigned as Jane's handler after Remi wiped her memory in order to infiltrate the FBI. Even though Remi ended their engagement to accomplish her plan, he never stopped loving her, which brought him to show Jane his true feelings for her. He also took advantage of the situation to make Jane perform the tasks he assigned her and also to try to turn her against the FBI.
Oliver Kind
Jane and Oliver met when a tattoo led the team to a fundraising gala at the Aebly Museum of Art. She approached to ask him about Lake Aurora after hearing Roman mention it to her as part of Shepherd's past. Oliver showed interest in Jane and gave her his card. Weeks later Patterson caught Jane texting Oliver who asked her out several times without her noticing about it. On their first date, Oliver took Jane to try his favorite fast food in New York, where he attempted to get to know her a little better, but after she was unable to tell him the truth about her, her work and tattoos, she left the place. They met again at an amusement park where Jane apologized for their last date and she actually enjoyed herself and Oliver's company.
Friendships
Natasha Zapata
Patterson
Allies
Edgar Reade
Nas Kamal
Rich Dotcom
Enemies
Thomas Carter
Jonas Fischer
Shepherd
Sours: https://blindspot.fandom.com/wiki/Jane_Doe%27s_Relationships
397
398
399
400
401