Cadillac Escalade Features Bose® Centerpoint® Surround Sound System
Escalade equipped with one of the most advanced sound systems from Bose
2014-02-27
NEW YORK –Cadillac today is showcasing the all-new Bose audio system in the 2015 Escalade luxury utility vehicle. The Centerpoint® surround sound system is the most advanced system from Bose ever in a Cadillac. Customized exclusively for the Escalade, the Bose system features new technologies that help heighten the sophisticated in-vehicle experience for Cadillac's new flagship SUV.
"Bose's expertise is in perfect alignment with Cadillac's progressive integration of advanced technology," said Cadillac Chief Marketing Officer Uwe Ellinghaus. "With the standard all-new Bose audio system in the Escalade, we continue to elevate the level of luxury offered to our customers."
The 2015 Escalade has been artfully created to highlight Cadillac's high level of luxury and craftsmanship. The all-new interior combines luxurious, handcrafted elements with state-of-the-art advanced technology. The new design takes advantage of Cadillac's cut-and-sew interior, enabling precisely elegant surfacing of the instrument panel and door areas.
Advanced technical features and controls are designed to add a boldly modern element to the Escalade design, as well as offering the latest features in luxury, connectivity and safety for up to eight occupants. The Bose Centerpoint surround sound system complements the other sophisticated attributes of the 2015 Escalade.
Proprietary technologies and 16 strategically placed speakers create a concert-like experience throughout the cabin. Five custom-tuned speakers placed across the instrument panel and front doors, combined with Bose Advanced Staging Technology, help reproduce expansive, crystal-clear sound precision and clarity.
Along with the five forward speakers, there are one-inch tweeters in each mirror patch and each rear door, 5.25-inch speakers in each rear door, 2.5-inch Twiddler® speakers in each D-pillar, 6x9-inch woofers in each front door, and a 5.25-inch Richbass® woofer housed under the front-center console.
Further enhancing the experience within the Escalade's cabin is Bose Centerpoint 2.0 signal processing technology, which enables a surround sound experience across all rows and SurroundStage® signal processing circuitry, which compensates for off-center vehicle seating to create a 360-degree sound for every occupant.
The Bose Centerpoint surround sound system is standard on all 2015 Escalade models.
The 2015 Escalade design is entirely new yet instantly recognizable. Much of the Escalade redesign focuses on the interior, where new levels of hand-crafted luxury combine with the latest technologies. The all-new Escalade goes on sale this spring and is built in Arlington, Texas.
About Cadillac
Cadillac has been a leading luxury auto brand since 1902. Today Cadillac is growing globally, driven by an expanding product portfolio featuring dramatic design and technology. More information on Cadillac appears at www.cadillac.com. Cadillac's media website with information, images and video can be found at media.cadillac.com.
# # #
Sours: https://media.cadillac.com/media/us/en/cadillac/news.detail.html/content/Pages/news/us/en/2014/Feb/0227-escalade-bose.html
The details are trickling out about the all-new redesigned 2021 Cadillac Escalade, and enthusiasts are thrilled. This monster SUV already has the reputation of being the best of the best on the luxury stage. And this latest introduction is bringing huge upgrades.
One addition came with a game-changing vendor partnership shift. And it also means adding 36 speakers to the Escalade experience. After all, who wouldn't want to take the concert on the road, where the driver's seat feels more like a front-row seat with your favorite artist?
The 2021 Cadillac Escalade ditches Bose
When Cadillac considers partners for its available equipment, it's not uncommon to assume that Bose represents the audio industry's best. But for 2021, the luxury automaker ditches Bose and instead installs sound systems developed specifically for the Escalade by an Austrian audio specialist, AKG.
Marketing Manager for Cadillac, Dave Schiavone, discusses the 'why' behind the change in a recent interview. He points out that AKG is a dynamic company overall and can offer exclusivity in technology, ideal for the Escalade's reputation.
What AKG brings to the Cadillac Escalade
For anyone concerned that the 2021 Cadillac Escalade won't come with the upscale and trusted Bose sound system, don't worry. AKG's system won't disappoint. The standard level platform comes with 19 speakers and a massive subwoofer, powered by a 14-channel amp.
If that doesn't sound impressive, the second option may be even more music to your ears. Upgrade your Escalade to include the AKG Studio Reference system and crank tunes from 36 speakers. Enjoy three amplifiers with 28 channels for a unique audio experience.
Cool added features that enhance the driving experience
The 36-speaker experience makes loading up your favorite playlist feel like you're sitting front-row at the concert. Cadillac says this design creates a completely immersive listening experience with sharp and crisp sound quality. But jamming out to your favorite artist isn't all this audio platform is designed to do.
It also offers a Conversation Enhancement mode, a tech that captures passengers' voices and channels them throughout the speaker system. Meaning front and back row passengers won't have to shout to have a conversation. Front passengers get their own volume knob, too.
What else is new for 2021?
There are plenty of other perks to consider if you're not sold on the coolest sound system upgrade for the Escalade. As part of this 2021 redesign, the Escalade is offering more space for rear-seated passengers. The top of the line driver assistance features are coming too, including Cadillac's Super Cruise.
You'll choose one of five Escalade trim levels, each offering a host of upscale touchpoints: Luxury, Premium Luxury, Sport, Premium Luxury Platinum, and Sport Platinum. Those who want diesel or prefer a four-wheel drive can have it.
And anyone who needs modern interior refinement will enjoy the sleek curved glass that shields three OLED displays, a first of its kind in-vehicle technology. And the critics are already hailing the luxury SUV's interior design and materials to be one of the best in this class.
The 2021 Cadillac Escalade is going all in, and it's clear this luxury SUV is ready to dominate the stage. It's modern and capable and comes with all the extras you've come to expect. And the audio system alone demonstrates just how dedicated Cadillac is to the driving experience.
You can take your concert on the road, in ultimate comfort, and look good doing it, too. Base pricing starts at $76,195, and you'll have your chance to drive one for yourself later this year when they arrive at your local dealership.
RELATED: Why Would Anyone Buy a Cadillac Escalade ESV Over the GMC Yukon XL?
Sours: https://www.motorbiscuit.com
The 2021 Cadillac Escalade is a true ground-up redesign for the nameplate, offering a new platform, new styling, and new features throughout. One of those new features is a stereo system from acoustics engineering and manufacturing company, AKG. Critically, AKG will be the the sole supplier of speakers and audio equipment for the 2021 Cadillac Escalade – in fact, there's nothing from Bose on the next-gen model whatsoever, a significant and notable departure from the outgoing 2015 through 2020 model year Escalade.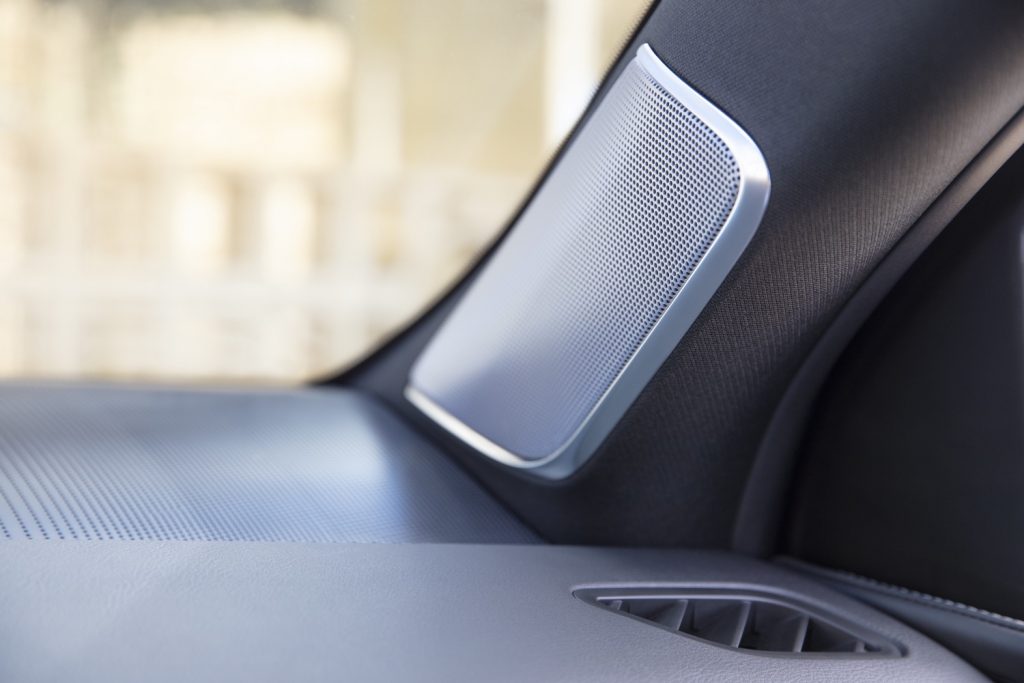 We asked Escalade Marketing Manager, Dave Schiavone, about the move. Here's what he had to say:
"We specifically wanted something unique for Cadillac and AKG was a great opportunity," Shiavone told Cadillac Society Executive Editor, Alex Luft. "AKG has a great history and what it does for us is, here's a brand we can work with, they're good people, they have good technology, and exclusivity is what we wanted and it's what we got."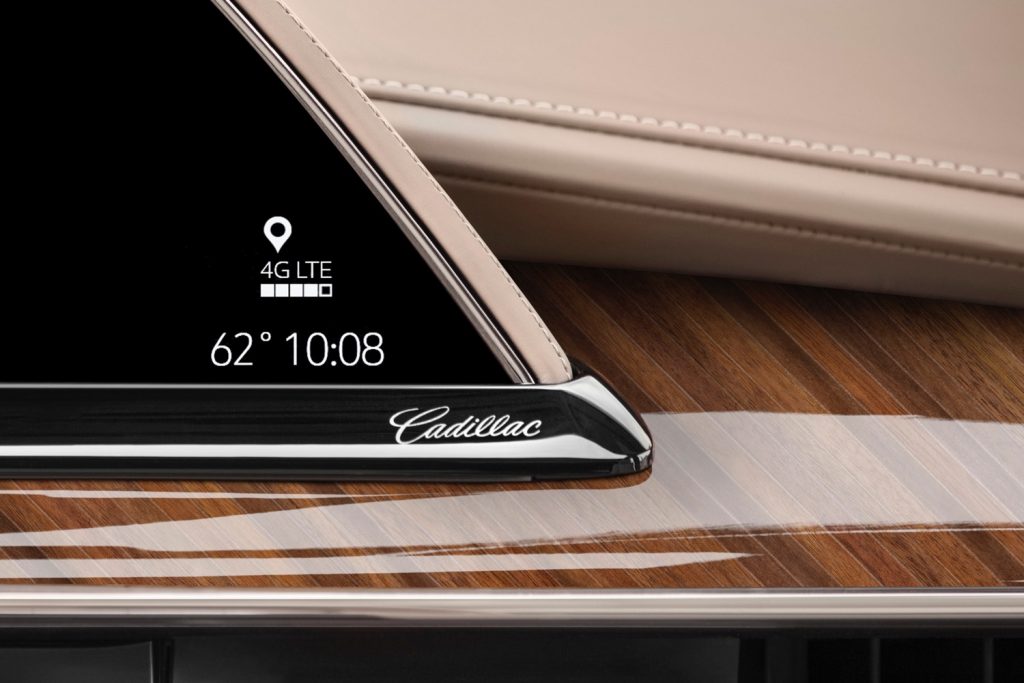 Indeed, Schiavone is on the money when it comes to exclusivity for the 2021 Cadillac Escalade's stereo. While Bose products can be found throughout the auto industry, including in several vehicles from Cadillac's parent company, General Motors, the new Escalade is currently the only vehicle in the industry to offer a stereo from AKG.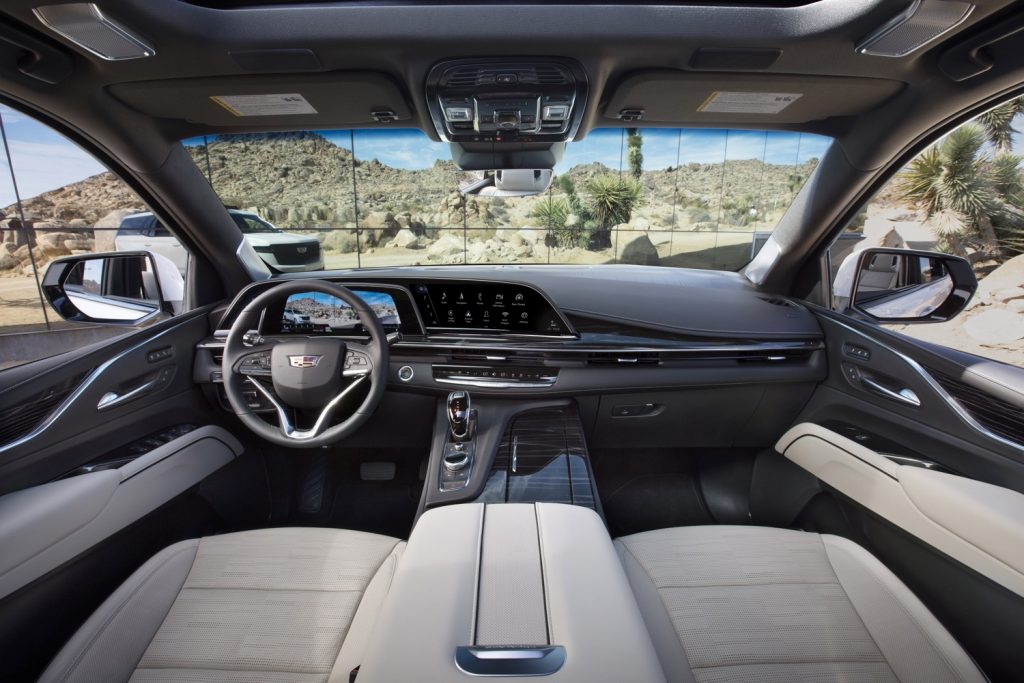 To note, the 2021 Cadillac Escalade actually offers two AKG systems, including the standard AKG Studio system, which comes with 19 speakers, an enclosed subwoofer, and 14-channel amplifier, as well as the AKG Studio Reference system, which comes with 36 speakers, three amplifiers, and 28 channels. Standout features include 3D surround sound delivery, as well as audio rendering that enhances navigation by feeding turn-by-turn prompts through either the left or right speakers, depending on which direction the driver should turn.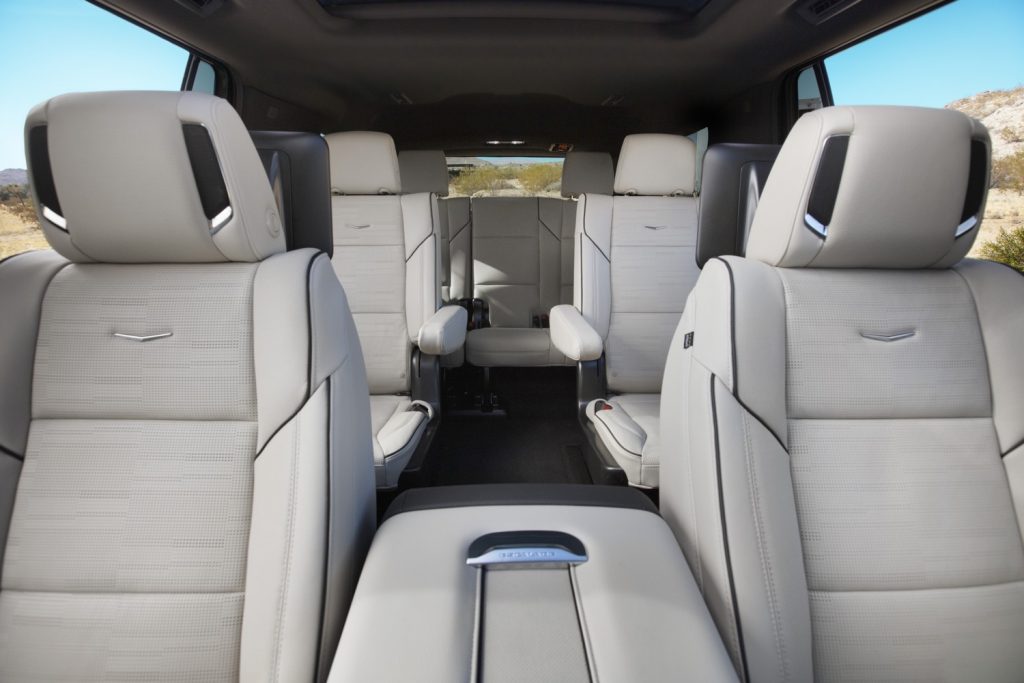 The range-topping Reference system also include conversation enhancement via embedded microphones that reproduce passenger speech for clearer exchanges, plus a dedicated volume control for each of the front seats.
Subscribe to Cadillac Society for more Cadillac Escalade news and 24/7 Cadillac news coverage.
Sours: https://cadillacsociety.com/2020/03/20/why-the-2021-cadillac-escalade-chooses-akg-and-not-bose/
Escalade Repair Part 1: Initial Inspection and Door Speaker Replacement
.
Escalade speakers cadillac
.
How to remove: 2007 Cadillac Escalade front door panel
.
Similar news:
.
368
369
370
371
372