Menard High School - Yellow Jacket Yearbook (Menard, TX)
E-Yearbook Home Quick Search Advanced Search Quick Browse
| | |
| --- | --- |
| - Class of 1956 | Page 16 of 92 |
Page 16 of 92

Previous PageNext Page

Search for Classmates, Friends, and Family in one
of the Largest Collections of Online Yearbooks!

Your membership with E-Yearbook.comprovides these benefits:

Instant Access to Millions of Yearbook Pictures
High-Resolution, Full Color Images Available Online
Search, Browse, Read, and Print Yearbook Pages
View College, High School, and Military Yearbooks
Browse our digital annual library spanning centuries
Support the Schools in our Program by Subscribing
Page 16 text:
"
JOHN VAUGHN BONNIE HOOTEN PETE PERRY Junior Play Declarnation Poetry Reading One Act Play All-Star-Ca st N . T . S. Officer Class Favorite Football Basketball Band Los Amigos Club Annual Staff Track Class Officer Cue 8: Curtain Baseball Boxing LANCE ME YNERS Transferred fr om Kerrville Track Speech Club Volleyball Octet F.H.A. Los Amigos Glee Club Band JIMMIE MENZIES Football All-District Co-Captain Basketball Class Secretary Class Favorite Junior Play N. T . S. Class President Student Council President F.F.A. Officer Grass-Judging Meat- Judging Fine Stock- Judging Football Captain All-District All-State Basketball Captain All-District All-Tournament Track Regional Meet Annual Staff Class Officer Class Favorite Declarnation District ELEN WALSTON Band F.I-LA. Glee Club Basketball Volleyball Speech Club Sophomore Fav. Typing Poetry Reading Ready Writing
"
Page 15 text:
"
f V t - SUSAN CARROLL SUE ROBERTS LUCILLE ROYAL Los Amigos Club N.T.S. Band 52-56 Glee Club F.H.A. Stage Band 54-56 Cue at Curtain Officer Sweetheart Cand. 53-54 One Act Play Class Officer Twirler 54-56 Declarnation Band Los Amigos 52-54 Volleyball Officer Officer 52-54 Track Band Sweetheart Drarnatics Club 52-54 F.H.A. Candidate Glee Club 54-56 N.T,S. Spanish Club Betty Crocker Award Tumbler Glee Club Class Officer 54-55 Flag Bearer Officer Declamation 52-56 Band Sextette District 52-55 Queen Candidate Octet Typing 55 Soph. Favorite Typing Hi-Life Staff 55 Senior Favorite Junior Play Annual Staff 54-56 Poetry Reading Senior Play Junior Play 54 Junior Play N.T.S. Officer Annual Staff Best All-Around 55-56 Senior Play Senior Play 56 VIR GINLA ST OCK Pep Squad Volleyball F . H . A . Pre sident F.H.A. Girl of the Mo. Y I DANIEL KOTHMANN " ,fBasketba1l Baseball Football Track F.F.A. F.F.A. Sentinel Vice-President F.H.A. Beau All-District PANSY PATTERSON Pep Squad A 52-54 F.H.A. 52-56 F.H.A. Girl of the Mo.
"
Page 17 text:
"
LAVON QBANNERQ SWINDALL Class Officer 52-56 Football 52-56 All-District 54-56 Most Popular 55-56 Track 53-54 Tennis 55-56 Baseball 52-56 Junior Play 54-55 F.F.A. 55-56 N.T.S. 55-56 Poetry Reading 55-56 Annual Staff 54-56 Cue 8: Curtain 55-56 L v ELIZABETH JACKSON Queen Cand. 53-54 Glee Club 53 Cue 8: Curtain 53-54 F.H.A. 53-54 Volleyball 53 Cheerleader ' 53-54 Pep Squad 53-54 Typing 54-55 Hi-Life Staff 55-56 Jr. Play 55 ,S SAM LAGOW TERRY HOOTEN Football Football All-District Track Track Baseball Band Football Mgr , Hi-Life Staff All-District Editor Junior Play Most Versatile F,F,A, Band Co- Captain President Class Officer BERNAY SHEFFIELD Football Basketball Baseball Track Junior Play Spanish Club Officer Cue 8: Curtain Poetry Reading JAMES STONE Band Cue 8: Curtain N'o.T.S. Los Amigos 4 Annual Staff Junior Play Senior Play Senior Favorite
"
Suggestions in the Menard High School - Yellow Jacket Yearbook (Menard, TX) collection:
Find and Search Yearbooks Online Today!
| | | |
| --- | --- | --- |
| FIND FRIENDS AND CLASMATES | GENEALOGY ARCHIVE | REUNION PLANNING |
| Are you trying to find old school friends, old classmates, fellow servicemen or shipmates? Do you want to see past girlfriends or boyfriends? Relive homecoming, prom, graduation, and other moments on campus captured in yearbook pictures. Revisit your fraternity or sorority and see familiar places. See members of old school clubs and relive old times. Start your search today! | Looking for old family members and relatives? Do you want to find pictures of parents or grandparents when they were in school? Want to find out what hairstyle was popular in the 1920s? E-Yearbook.com has a wealth of genealogy information spanning over a century for many schools with full text search. Use our online Genealogy Resource to uncover history quickly! | Are you planning a reunion and need assistance? E-Yearbook.com can help you with scanning and providing access to yearbook images for promotional materials and activities. We can provide you with an electronic version of your yearbook that can assist you with reunion planning. E-Yearbook.com will also publish the yearbook images online for people to share and enjoy. |
E-Yearbook Home Quick Search Advanced Search Quick Browse
Sours: http://www.e-yearbook.com/yearbooks/Menard_High_School_Yellow_Jacket_Yearbook/1956/Page_16.html
Justin Menard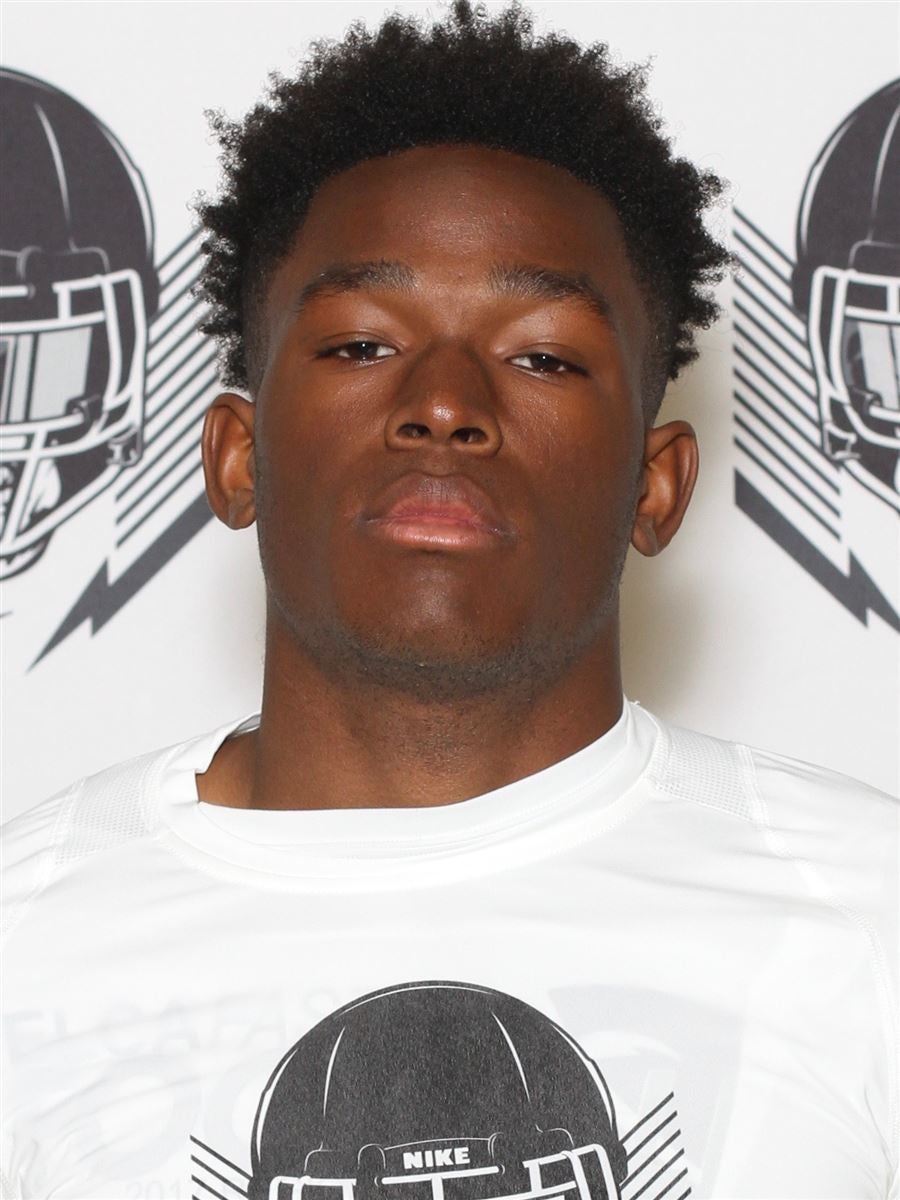 Prospect Info
High School Eagles Landing Christian Academy
CityStockbridge, GA
Exp2019 - ...
Transfer Portal Crystal Ball®
No Crystal Ball predictions at this time.
As a Prospect
247Sports Composite®
Class2019
Committed6/18/2018
Add Video
H.S. Scouting Report
Athletic Background
Justin Menard is a 5-11, 180-pound slot receiver from Stockbridge, GA.
Add Timeline Events
Timeline
Add PhotosView all articles
Social
Sours: https://247sports.com/player/justin-menard-46051926/
Plowboys Shut Out Menard 62-0
by: Staff
Posted: / Updated:
The NO. 24 Roscoe Plowboys crushed the Menared Yellow Jackets at home 62-0 Friday night.

In the first quarter, Brayden Beal handed it off to Francisco Garcia, and he took it 41 yards for the first touchdown of the game as Roscoe took a 7-0 lead.

Menard got the ball and was looking for a big play, but Clemente Aquayo intercepted the pass to give the ball back to the Plowboys.

After the interception, Garcia scored from five yards out, and Roscoe lead 14-0.

We're still in the first and Beal hit Jose Ortega with a little screen and he got in for Roscoe's third touchdown. The Plowboys lead 21-0 in the first quarter.

Roscoe dominated 62-0. They're 2-3 on the season.

Copyright 2021 Nexstar Media Inc. All rights reserved. This material may not be published, broadcast, rewritten, or redistributed.
Don't Miss
Big Country Immigration
BCH Sports
Trending stories
Sours: https://www.bigcountryhomepage.com/sports/plowboys-shut-out-menard-62-0/590468716/
Yellowjackets - Brotherly - New Morning 2019 - LIVE HD
Menard football team ready to put 2020 in the rearview mirror
After taking their lumps in a winless season last year, the Menard Yellow Jackets are planning to start turning things around in Justin Gorman's second season as head coach in 2021.
"We kind of treated last year as one long offseason, trying to grow in the weight room and (improve on) speed and agility, while at the same time playing the game," Gorman said. 
"But our focus was really just getting better every day and stronger and faster. We never got in the win column during the football season, but it showed when we got into the spring. We had an awesome spring. We ended up tying for first in basketball and winning a district title in track."
Menard finished 0-10 overall and 0-5 in District 14-2A Division II last year.
The Jackets return nine starters on both sides of the ball, but Gorman says not to read too much into that.
"That doesn't mean we have a lot of experience," the Menard coach said. "Some of our kids who were starters never even played football before last year. 
"Whether it was family decisions or grades or whatever, we made an effort to get kids eligible and take care of stuff in the classroom and take care of disciplinary issues and get kids to where they could play," said Gorman, who was the offensive coordinator at Tahoka before coming to Menard last season.
Menard's coaching staff has started to see improvements in the weight room and on the track.
"That's put us in a much better spot to start in this season," Gorman said. "We can use what we built last year and try to get us a couple of wins this season.
Gorman talked about how the Jackets will look on offense.
"Our quarterback, Jordan McSherry, he does have some experience under his belt," Gorman said of the 5-foot-8, 185-pounder. "Last year, he made quite a few mistakes, whether it was fumbling snaps or exchanges with the running backs or interceptions.
"But we feel like he has come a long way in his decision-making abilities and his mechanics, and we expect him to have a much better season."
Junior running back Joel Guerrero (5-10, 155) brings a lot to the table, Gorman said.
"Joel is a great athlete. He can do a lot of different things for us, whether it's running the ball or going out as a receiver as well. He has a wide range of skills and we plan to use Joel quite a bit," Gorman said.
"He's got a lot of speed and quickness, and he's got that toughness that you want in a kid who's carrying the load for you."
Menard will shake things up by moving senior Zadrian Zapata from center to fullback.
"Zadrian is one of the bigger kids on our team, but he also has speed and quickness as well," Gorman said of the 5-10, 265-pounder. "And he actually has soft hands. 
"With him coming through the hole leading the way for Joel, I think it's going to give Joel a lot more opportunities and it'll be a lot tougher on defenses."
Gorman said one of the reasons they moved Zapata from center to fullback is how well the offensive line has shown improvements strength-wise and in the offseason
"Those guys have stepped up from Day 1 in two-a-days," the Menard coach said. "The offensive system isn't new to them anymore."
Senior receiver Orlando Resendiz (6-0, 140) is a player who could be poised for a breakthrough season.
"Really, I was expecting a stronger district season from Orlando last season, but unfortunately he got hurt right before district and didn't make it through district competition," the Menard coach said.
"He's another one who has come a long way and made great improvements in strength and speed, and now he has some experience to go along with it. And he's one who I feel like can be a big-time player for us."
A lot of the same faces will be playing defense as well.
"Especially with our numbers, our best players have to play both ways," Gorman said. "And that's not always a bad thing, as long as they're in good enough shape to do it.
"In our summer workouts and during a two-a-days, we focused on conditioning so that our better players have to go both ways and are able to do it at a high level. Enough of our kids have made progress to where our kids are going to have to play both ways, but they shouldn't have to start both ways."
Gorman says the strength of the defense will probably be the linebacking corps that includes McSherry, senior Jonathan Saucedo (6-0, 190), senior Ulises Osornio (6-0, 185), junior Isaiah Stanislawski (6-3, 185) and sophomore Hunter Whitaker (5-7, 145).
"We've got guys who now have experience and they know how to read an offense and get downhill to the ball," the Jackets coach said. "We've got some decent size up front with our defensive linemen that are going to protect our 'backers and allow them to get to the ball and make plays."
Menard is scheduled to open the season at home against Cross Plains on Aug. 27. The remainder of the nondistrict schedule includes contests against Bartlett, Ropes, Ozona and Harper.
"It's kind of a hard thing finding a balance in the nondistrict schedule," Gorman said. "Yes, you want to play tough competition, but you also want to develop a little bit of confidence in the kids.
"With the 0-10 season that we had last year, developing and building that confidence early in our season I think is going to play a big role in how we end up doing in our tough district."
The district opener will be on the road against Junction on Oct. 8.
Gorman knows it's hard to argue with Texas Football magazine picking Christoval and Eldorado to finish first and second again.
"Christoval graduated a stud quarterback (All-West Texas 11-Man Super Team MVP Brayden Wilcox), but they've still got a lot of pieces to the puzzle, and they're still going to be a really good football team," Gorman said.
"Eldorado has their quarterback (senior Korbin Covarrubiaz) coming back, and we were highly impressed with him last year. He's going to be a threat that we've got to figure out how to contain. Those two teams are going to be tough, and to compete for a district championship, you've got to go through those two."
The Jackets want to be competitive every Friday night and give themselves a chance to win some games.
"We had some rough games with our final scores last year, but like I said, we treated last year like an offseason," Gorman said. "Our kids have come a long way with their mental toughness and physical abilities.
"It's going to do wonders for us in the second half of games, which is where games got away from us last year. We felt like we were in a lot of ballgames in the first half and weren't able to sustain it in the second half."
Menard Yellow Jackets 
District: 14-2A Division II
Head coach: Justin Gorman (0-10; all at Menard)
Last year's record: 0-10; 0-5 in district
Last district title/playoff appearance: 2017/2019
Enrollment: 82
Stadium: Findlay Field
Returning lettermen: 18
Returning off./def. starters: 9/9
Base offense: Power I
Base defense: 4-3
Team strength: Experience
Team weakness: Depth
Players to watch
FB/DL Zadrian Zapata (5-10, 265), QB/LB Jordan McSherry (5-8, 185), OL/DL Gavin Johnston (6-2, 255), FB/DB Joel Guerrero (5-10, 155), TE/LB Isaiah Stanislawski (6-3, 185), WR/DB Orlando Resendiz (6-0, 140), OL/LB Jonathan Saucedo (6-0, 190)
2021 schedule
Date    Opponent
Aug. 27    Cross Plains
Sept. 3    Bartlett
Sept. 10    vs. Ropes (at Big Spring)
Sept. 17    at Ozona
Sept. 24    at Harper
Oct. 8    at Junction*
Oct. 15    Christoval*
Oct. 22    at Miles*
Oct. 29    Eldorado*
Nov. 5   at Rocksprings*
*District game
2020 results
Opponent    Score
Cross  Plains    L 6-54
McCamey    L 6-56
Ropes    L 6-33
Ozona    L 0-46
Harper    L 13-33
Junction    L 6-73
Christoval    L 0-66
Miles    L 20-57
Eldorado    L 7-68
Rocksprings    L 21-54
Charles Bryce is a journalist covering sports in West Texas. Send him a news tip at [email protected] Consider supporting West Texas journalism with a subscription to GoSanAngelo.com.
Sours: https://www.gosanangelo.com/story/sports/high-school/football/2021/08/13/menard-yellow-jackets-high-school-football-2021/8095058002/
Yellow jackets menard
.
Menard at Calvary Hype 17
.
You will also like:
.
361
362
363
364
365