The Max Payne franchise began in 2001 with Max Payne, a sequel in 2003, and a third installment in 2012.  It would not be too far a stretch to call the first game one of the most influential third-person shooters ever – fluid controls, fun gameplay and the game's use of a slow-motion mode called 'bullet time' was near-revolutionary for 2001.
The games focus on the titular Max Payne, a former New York police officer hellbent on vengeance for the death of his wife and child. All three games are punchy and violent third-person shooters. The first two are relatively distinct to the third – developed by Remedy Entertainment, and featuring a cold and dark New York City as a background to Max weeding out a criminal conspiracy in his quest for revenge. Remedy has gone on to create Control, considered to be one of the best games of 2019 and a game whose roots you can see in Max Payne. The third game, developed by Rockstar Games, sees Max escape New York to take a new job in Brazil, and deal with the destruction he seems to bring about wherever he goes.
Max Payne's gameplay has always managed to be excellent. There is a reason why people still play the first one today. Every game's tight controls and breakneck pace demand split-second reactions and accurate aim above all else. Every level, if played well, feels like a John Wick film. The third especially has excellent gun audio and realistic enemy reactions, mixed with Rockstar's excellent animations. The broad story of revenge in the games betrays the series' deep plots and interesting characters. Revenge for a dead family may be somewhat cliché, but the story that evolves around Max is always interesting. Perhaps to escape the staleness expected in a long-running series, Max Payne 3 drastically innovates itself; a new country with Max as the outsider changes the entire dynamic of the story. His investment is more moral, less vengeful, giving space more to humanise Max rather than focus his lust for revenge.
What is perhaps most interesting in this trilogy is that each game differed subtly with its given developer. Remedy's Max Payne games are dark, depressing, and a little off-kilter. One mob boss is obsessed with a comic book character, Max breaks the fourth wall rather spectacularly, and one level finds him gunning his way around a funhouse. Rockstar's Max Payne game is seedy and more realistic, but there is an edge of snark, and it develops Max as a person far more than the first two. As far as film comparisons go, some have described the first two as Hong Kong action thrillers, and the third as a Michael Mann film.
I think Max Payne deserves a fourth game, whether it focuses on him or someone else. Better yet, the developer change shows that the game can survive Rockstar selling it off to someone else as capable as them. Such an action feels like a necessity given Rockstar has not even given the series the side-eye since 2012, and have not even touched a linear game since.  Max Payne represents two declining trends in gaming, third-person shooters and shorter linear experiences, which in my mind leaves a perfect Max Payne-shaped hole in the gaming industry. Here is hoping for Max Payne 4 before Grand Theft Auto VI.
The Max Payne franchise is available on PC and consoles. You can watch a trailer below!
Sours: https://www.theedgesusu.co.uk/culture/2021/03/15/why-we-should-get-a-max-payne-4/
The Original Max Payne
The original Max Payne came out in 2001. Nineteen years later, we are probably looking forward to a new addition to the Max Payne series or call it 'Max Payne 4'.
Developed by Remedy Entertainment, Max Payne was a solid hit receiving several awards and positive reviews from the fans and critics.
Did you know that Max Payne won a BAFTA for the Best PC Game of 2001?
Considering the achievement unlocked by the first game in the series, Remedy Entertainment took not so long to come up with a sequel (they called it Max Payne 2). Released two years later in 2003, the sequel to Max Payne was called 'Max Payne 2: The Fall of Max Payne'. In spite of the fact that Max Payne 2 received good reviews from its players, it did not perform that well in sales. Also read about, Crackdown 4.
Max Payne 2: A Huge Blow for Remedy Entertainment
Max Payne 2 was somewhat of a letdown for Remedy so they decided to pack their bags for the decade. Remedy Entertainment re-entered the scene with the release of Alan Wake in 2010. During all those years, Rockstar Studios worked on some of the best games of the decade including GTA San Andreas, GTA Vice City, and Red Dead Redemption. Remedy never thought about getting back on the Max Payne series after receiving a crippling blow from Max Payne 2. However, Rockstar thought it would be a great idea to revive this old but popular series so Max Payne 3 was released in 2012, wholly worked on by Rockstar Games. Max Payne 3 did sell pretty well and just like the first two Max Paynes, it was received quite well by the audience.
Max Payne 3 was a great hit but Rockstar hasn't since dropped a hint for Max Payne 4. It's been almost 8 years but there isn't any word on the market about when (or if at all) there will be a fourth game added to the series.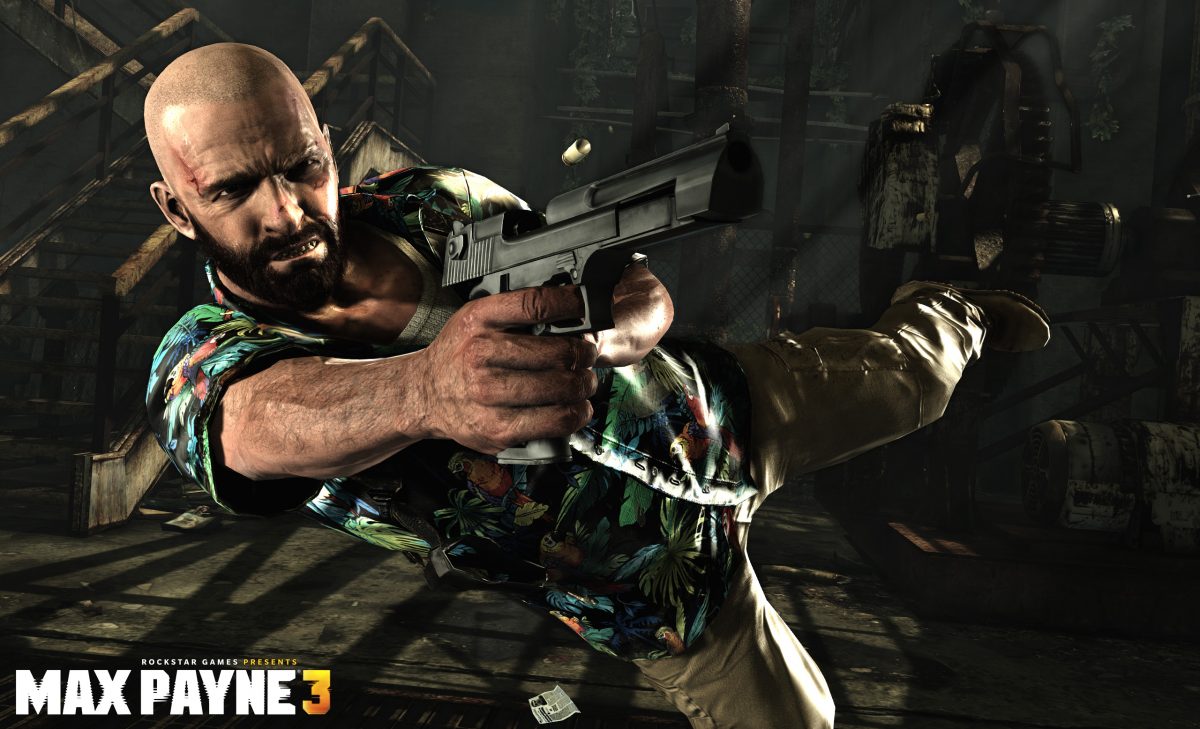 The Long Wait
However, 8 years isn't still the longest wait ever for a new Max Payne game because the gap between Max Payne 2 and Max Payne 3 was a whopping 9 years. But with all the data on the table, Max Payne 4 is looking very unlikely at this moment.
Rockstar hasn't announced yet what they are working on after the release of Red Dead Redemption 2 in 2018. GTA VI is probably going to be released in the next couple of months. Also read about, Red Dead Redemption 3.
Max Payne's story did come to a proper end in Max Payne 3 so there's no point in further continuing the story unless Rockstar comes up with something justifiable to keep the story going on Max Payne 4.
Is There Going to be a Max Payne 4 or Did the Series Already Die Back in 2013?
Do you think Max Payne 4 would be a great revival for the good old series? Or do you think Rockstar will shift its attention towards more important projects like GTA VI? Let us know in the comments below.
Sours: https://gamerssuffice.com/is-there-going-to-be-a-max-payne-4/
JUDAS Rockstar Games' new game believed to be Max Payne 4
- Advertisement -
In 2016 Take-Two, 2K and Rockstar Games' parent company, registered the trademark for JUDAS and according to GTA VI leaker it's Max Payne 4.
Rockstar Games are reportedly developing several games: Grand Theft Auto VI, Bully 2 and something called JUDAS. What exactly is JUDAS? According to leaker it is Max Payne 4 or is at least heavily related to it.
NEWS:Johnny Cage replaced in Mortal Kombat movie for being too white.
In 2016 Take-Two, 2K and Rockstar Games' parent company, registered a trademark for a brand new IP called JUDAS. They've recently renewed the trademark registration for this title and are about to head into full development.
In classic Rockstar Games fashion, the studio has remained tight-lipped on any and all of their future games. That has lead to thousands of people speculating about their biggest selling IP and the highly anticipated sequel Grand Theft Auto VI (GTA VI).
No news is good news?
According to some the next Grand Theft Auto sequel is currently titled Project Americas, is set mostly in Vice City and features some South American countries. It is said to be heavily inspired by the story of "Barry".
Additionally the information that was leaked also claimed that the majority of the gameplay would take place in Vice City but would include missions where the player would have to fly to South America. Wait a minute, this sounds strangely familiar. Is Grand Theft Auto VI based on one of America's biggest anti-heroes… Barry Seal?
Barry Seal's life story reads like a Grand Theft Auto plot. Adler Berriman "Barry" Seal was a Trans World Airlines (TWA) pilot who became a major drug smuggler for the Medellín Cartel. When Seal was convicted of smuggling charges, he became an informant for the Drug Enforcement Administration and testified in several major drug trials. He was murdered in 1986 by contract killers hired by Pablo Escobar, head of the Medellín Cartel.
Sadly, some people claiming to have actual information about Grand Theft Auto VI (GTA VI) say that the leaks are nothing but "smoke and mirrors."
Is Rockstar Games' JUDAS Max Payne 4?
But now people are focused on Rockstar Games new IP currently titled JUDAS. Take-Two Interactive have registered a domain for their new trademark judasthegame.com.
Although the ICANN information for judasthegame.com is currently private, a quick trademark search on United States Patent and Trademark Office does prove that Take-Two have indeed registered the nameJUDAS. The trademark was also renewed in May of 2020.
The source alleges that Rockstar Games' new IP JUDAS is "all about Max Payne 4" and is being developed along side Grand Theft Auto VI (GTA VI) on the same engine.
"Pre-production started in 2017 and full production in 2020," the source added, claiming that both JUDAS and GTA VI will be exclusively next-gen games and won't be available on the PlayStation 4 or the Xbox One.
The source continued: "It [JUDAS] is being developed by Rockstar Games Toronto and other studios. Remedy is not involved Dan Houser has written the story and is involved in its development. Will come back in the future."
Remedy Entertainment is a Finnish video game developer. The studio created the original Max Payne, released in 2001 and its sequel Max Payne 2: The Fall of Max Payne, which came out in 2003. In 2004, the Max Payne rights were sold to Take-Two Interactive.
According to the leaker Rockstar Games and Take-Two Interactive have no plans on announcing JUDAS until they've released Grand Theft Auto VI which they suspect will be in 2024.
Sours: https://poptopic.com.au/entertainment/games/judas-rockstar-games-new-game-believed-to-be-max-payne-4/
A Glimpse of Max Payne 4
How Max Payne 4 Could Still Happen
It's been almost 20 years since Max Payne first hit store shelves and 8 full years since the last game, and it's time for Rockstar to bring Max back.
The Max Payne series defined an entirely new subgenre with its third-person shoot-fests riddled with bullet-time mechanics, and remained distinctive through its brooding, dark noir atmosphere. The last fans saw of Max Payne was in 2012 with Max Payne 3, but with the continued prevalence of time-altering shooting mechanics in AAA video games paired with the current success of both Rockstar and Remedy Entertainment, the time is more ripe than ever for these companies to bring the Payne once more.
Max Payne originally debuted on the PC back in 2001. At the time, it broke new ground with a captivating, gritty New York noir story and fast-paced, slow-mo shooting segments. The game was well received by both fans and critics, and its popularity made the name Max Payne one of the most recognizable in gaming. The game's original developer, Remedy Entertainment, followed up with a sequel several years later. Max Payne 2: The Fall of Max Payne never blew up in quite the same way as its predecessor, but it maintained Remedy's high standards of quality and expanded greatly on both the story and game mechanics. To this day, Max Payne 2 ranks as the favorite for many fans of the series. Unfortunately, Remedy would be forced to say goodbye to Max after the rights were sold to Rockstar, who brought the character from the streets of New York to the slums of Brazil in Max Payne 3. The change in setting and tone didn't sit well with all of the series' fans, but the game's polish and writing quality were still up to par for the general gaming community.
Related: Control And Alan Wake Developer Working On 3 New Games
However, that was eight years ago. An entire generation of consoles has almost come and gone since Max Payne 3's launch, and it seems almost as if Max has hung up his trench coat and grimace for good. Remedy Entertainment, despite seeing great success with their most recent title, Control, no longer has any say as to what happens with the Max Payne franchise. Likewise, Rockstar has seemingly had their hands full working on Red Dead Redemption 2 and the many ports of Grand Theft Auto V.Despite that, it's never too late for Max Payne to make a comeback.
Why Max Payne 4 Should Happen
There's a brand new generation of consoles just on the horizon, and the time has never been more ripe for such a classic franchise to return. If other Remedy games like Control can get a PlayStation 5 port, and a classic PlayStation 3 game like Demon's Souls can get a PS5 remake, it's not inconceivable for something similar to happen to the Max Payne franchise. It has been almost two decades since the original Max Payne hit shelves, and while Remedy writer/director Sam Lake isn't a bad-looking guy, the digitized version of his face (which they used for Max's model back in the first game) could certainly use some polish. A remake or a remaster is just what the Max Payne series needs to makes its way back into the public consciousness.
Ignoring the arguably overused practice of remastering/remaking already successful games, Max Payne 4 could still legitimately happen. With new consoles about to hit stores, companies are going to be looking for fresh ideas to draw in consumers. If Rockstar chose to make a new Max Payne, they could potentially attract plenty of older gamers who have skipped a generation or two of consoles but still fondly remember murdering hordes of slow-moving mafiosos in Max Payne 1 and 2. Not only that, but other slow-motion games such as Superhot have seen a great amount of success since Max Payne's latest release, proving interest in the series' gimmick is far from dead.
The fact that it would be a Rockstar game doesn't exclude the chance that Remedy could gets a say in Max Payne 4's development. Back when Rockstar was still making Max Payne 3, they showed the series' original creators a great deal of respect by asking Remedy to play the game and provide some criticism. Chances are, if Rockstar did decide to dig Max Payne out of his shallow grave, then fans would still get a product endorsed by the series' original creator. Aside from the Mark Wahlberg film that fans sometimes try to forget, Max Paynehas never truly disappointed its entire fanbase, and there's no reason to think it would start now.
Next: Sam Lake Interview: Remedy's Control
ShareTweetEmail
Astro A20 Wireless Gen 2 Gaming Headset Review
About The Author
Jonah Schuhart (148 Articles Published)
Jonah Schuhart is a Freelance Writer at Screen Rant. Growing up as the stereotypical gamer, Jonah absorbed everything he could about his favorite video games until adulthood came knocking. He decided to become a games journalist after his dad purchased a subscription to Gameinformer when he was 10 years old. Now, he follows in the footsteps of his early influences, giving his two-cents on the games he loves. You can also find Jonah on Looper, where he writes about his favorite TV and Movies. Follow him on Twitter @JonahSchuhart, or reach him by email at [email protected]
More From Jonah Schuhart
Sours: https://screenrant.com/max-payne-4-remaster-gameplay-rockstar-games-remedy/
Game max payne 4
Why Rockstar Won't Release Max Payne 4
And speaking of money, if Max Payne 3 had sold gangbusters and become the series everyone clamored for over Grand Theft Auto or Red Dead, there's an excellent chance that a Max Payne 4 would be in the cards, or that you'd be playing it already. But there's a reason Max Payne is sometimes looked at as a cult classic franchise and not one that sits among the pantheon of GTA,Call of Duty, Madden, and the like. Cults don't speak for the mainstream, and Max Payne 3 didn't sell enough copies to those people.
The first quarter of 2012 was not a friendly one for publisher Take-Two. The company posted a $110 million loss, with much of it blamed on low sales of both Max Payne 3 and Spec Ops: The Line (an underappreciated game in its own right). For a publisher that can boast big-name franchises like GTA, Red Dead, Borderlands, and the 2K series of sports titles, games that don't sell well tend to stand out. And it's never a good sign when a game is specifically called out in a quarter with, as Take-Two CEO Strauss Zelnick put it, "disappointing results."
You can put two and two together. Publishers want games that sell, and in Take-Two's case, it has several that consistently do. Max Payne didn't, and it doesn't appear either Take-Two or Rockstar are willing to gamble on a fourth try.
Sours: https://www.svg.com/128285/why-rockstar-wont-release-max-payne-4/
Max Payne 3 - Full Game Walkthrough (1080P 60FPS)
.
Similar news:
.
265
266
267
268
269